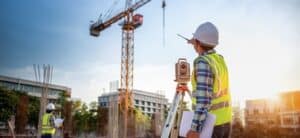 A general contractor (GC) can be a person or a company specializing in various construction services like carpentry or masonry work. General contractors offer both residential and commercial services from small fixes and repairs to remodeling and new construction. They are responsible for multiple aspects like hiring the right workforce, providing materials and equipment, ensuring safety and code compliance, and managing schedules, so a GC is where homeowners and business owners turn to for their projects.
You would typically hire a GC based on the most competitive bid you receive from potential contractors. There are different general contractor services to choose from depending on what you require for your current project – the goal is to hire a GC to be in charge of the whole construction process from start to finish, so this makes your GC one of the main project leaders you will work with. Here are some of the key services offered by most general contractors in construction.
General Contractor Services
Services Common To Both Residential And Commercial Projects
Pre-Construction
General contractors offer various pre-construction services for effective project planning and management. They work with your project's architects to evaluate designs and brainstorm better solutions that will drive the project successfully. This also helps with areas like permit approvals, cost estimation for setting budgets, anticipating roadblocks, planning backups, revising designs, and minimizing the risk of reworks and delays. A good GC will gear up with your project's specifications and fully understand what you need, including the type of workforce skills to enlist. So, pre-construction services also tackle subcontractor selection, procurement and logistics, scheduling, budgeting, safety compliance, and signing paperwork. This is all about determining the feasibility of your project and building a clear roadmap to follow once the contracts are signed.
If you want to add sustainability to your project and are planning to go green overall, this is the time for you to discuss and finalize your green approach with your GC before any work begins. Pre-construction services for green construction will include tasks like assessing the environment, understanding how building your structure will affect its vicinity, planning for green roofs and environmentally friendly materials, using compatible alternative energy sources, and employing LEED-certified experts – which is exactly why hiring a GC with relevant expertise is so important, so you can trust your project to be a success right from the start.
Construction
Based on the roadmap created during pre-construction – and depending on your residential or commercial context – your GC will start building up your structure at this stage. This includes a range of other services like coordinating jobsite activities, managing schedules, communicating with stakeholders, arranging for inspections, managing change orders, reporting, tracking materials and inventory, and so on. We will explore the specific services for both residential and commercial construction below.
Post-Construction
General contractor services extend to project closeout and other post-construction aspects to ensure successful project delivery and quality assurance. Your GC will schedule a full walkthrough once your structure has been built so that you can check everything and point out any final touch-ups required. Common post-construction services include punch-list management, final inspections, quality assurance, and handing over the Certificate of Completion – which acknowledges the end of code-compliant construction for your building and officially makes you the owner of your property.
Repairs And Retrofits
Homeowners and businesspeople both require miscellaneous repairs and retrofits for their properties. This could be to address minor issues like peeling paint or seasonal damages such as leaks, so it totally depends on your immediate concerns for your building. For both audiences, GCs provide options like warranties and future maintenance/repair packages that can be chosen as post-construction services – if you want the same GC who built your space to also be your ongoing support for emerging issues. Some examples of repair and retrofit services include facility maintenance, re-roofing, cosmetic touch-ups, panel replacements, window replacements, and re-siding.
Residential-Specific Services
If you are a homeowner, you can enlist residential general contractor services for various home improvement/remodeling and new construction projects. Some popular services in this sector include:
Interior renovations
Design and décor upgrades
Space optimization
Kitchen remodeling
Bathroom remodeling
Structural additions like decks and patios
Solar panel installation
Home expansions (vertical or horizontal) for added space and functionality
Garage conversions
Ground-up construction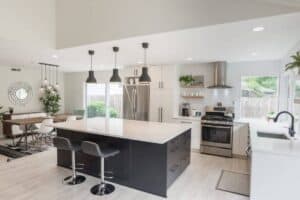 Home renovation by Gozen Construction general contractor
Commercial-Specific Services
Commercial general contractor services are more large-scale and diverse – and often very specific to the type of business you run and the current needs of your establishment. For this reason, general contractors in the commercial sector usually have certain specializations like HVAC installation, tenant improvements, or landscaping so that they can cater to these owner-specific needs and provide tailored, professional services. As a business owner, you might require your GC to help you with new construction projects, office interior buildouts, hospitality projects, retail upgrades, commercial kitchen renovations, multi-unit construction, warehouse conversions for adaptive reuse, and so on – depending on your commercial expectations for the leased space.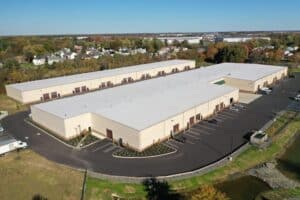 Dayton Business Park warehouse construction by Fenton Construction Co., Inc.
Here are some examples of commercial general contractor services to give you a glimpse into such a GC's portfolio:
New Construction
You require the services of a commercial general contractor to construct your building from the ground up. Your GC will provide a range of key services like design-build solutions, subcontractor selection, permits and approvals, code compliance, material procurement, planning, scheduling, and inspections. Building specifications and applicable codes vary significantly across different commercial establishments. For example, offices, retail spaces, and educational institutes have different structural, technical, functional, and safety requirements compared to hospitals and restaurants. Popular new construction projects include office buildings, airports, university campuses, stores, libraries, medical offices, art galleries, restaurants, amusement parks, and cafes. Make sure that you hire a GC who is a commercial contractor WITH specializations in your desired services. This will help you establish a strong commercial footprint and prevent reworks or other setbacks down the road.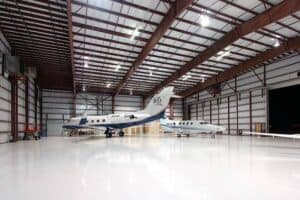 Galaxy Aviation prefab hangar construction by McKee general contractors
Turnkey Projects
Turnkey services can be both new construction and renovation projects in which you simply take the back seat and let the GC handle the whole project from start to finish. Business owners who do not care much about customizations or high-end details prefer the cookie-cutter benefits of turnkey projects. These owners want a space built for functionality rather than creativity so that they can move in quickly and get their businesses up and running. Turnkey general contractor services are ideal for projects with time and resource constraints and are commonly requested by office tenants.
Interior Fit-Outs
Leased spaces rarely have everything a tenant needs before moving in. There is always some scope for tenant improvements – or interior fit-outs – even if they are as small as repainting the walls. Fit-outs refer to all the upgrades you need to make the space better equipped for your commercial scope, so this includes services like adding finished floors, updating the HVAC, installing new lights, adding wall partitions, expanding the space with new rooms, building a mezzanine floor, and so on. The goal is to create a functional and creative space that reflects your brand uniquely, boosts productivity for your employees, improves foot traffic, and has a lasting impression on visitors.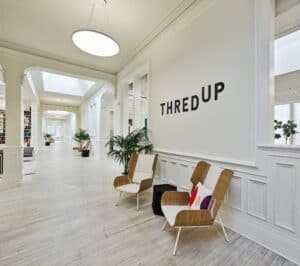 ThredUp tenant improvement by Constructive Solutions, Inc. general contractors
Site Improvements
Commercial general contractors also offer site improvement services to make your commercial property and its environment more compatible with each other. This calls for the services of other construction professionals like architects, engineers, designers, landscape specialists, mechanical/electrical/plumbing (MEP) experts, and site inspectors. Site improvements include updating underground utilities so that they better serve the type of infrastructure you want to build. Features like landscape enhancements, parking, signage, and site lighting are all major aspects to consider because they promote both branding and aesthetics for your business, which adds to the curb appeal of your property. The applicable codes and permits for such a service can be quite extensive if you think about how your building structure and its environment interact with each other. This is why you need reliable GCs who specialize in site improvements and have a thorough understanding of which codes to follow.
Commercial Renovations
General contractor services include commercial renovation and remodeling options as well. Businesses require these services for various reasons like interior improvements, exterior facelifts, rebranding purposes, business expansions, sustainability, and new color palettes. Renovations are also important for helping a commercial establishment recover from disasters, which introduces a whole new range of services like full-scale property inspections, demolitions, and re-building.
Most services in this category are for seasonal renovations and upgrades to tackle issues like leaks, buildups, technical breakdowns, structural damages, and so on. Again, these are very tenant-specific issues and are best handled by GCs with relevant portfolios.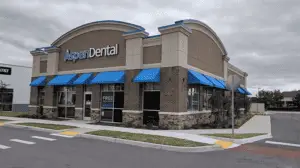 Aspen Dental clinic construction and renovation by CCS Construction
Conclusion
When choosing a general contractor for your project, make sure to look for one-stop GCs who provide full-scale services from licensing and permits to the final closeout so that you do not have to hire multiple contractors or seek separate consultations for your project. Browse their websites and Facebook/Instagram pages to get the look and feel of their portfolio and decide if they have the required experience and services to match your expectations. You can read comments and review sections to know what the previous customers say about the GC's quality of work and professionalism, and this will also help you learn about the company's repeat-client status.
Finally, remember to hire a GC with the right specialization. For example, a "residential contractor with kitchen remodeling specialization" is much better than a "residential GC" who may or may not have experience with kitchen upgrades. As we saw above, both project categories have multiple sub-divisions like kitchen remodeling or warehouse conversion, but every GC does not specialize in all sectors. So, you want to get into the details and make sure that the GC you choose has the right skills and teams for your specific project under either category.