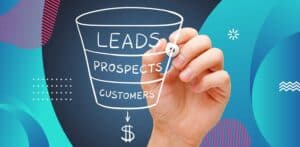 Businesses rely on effective marketing to promote their products or services and inspire potential customers to make a purchase. Lead generation is one important marketing technique in the digital world, where businesses use different ways to engage customer interest in their catalogs. If things go well, the transition from strangers to curious visitors to customers – and eventually, promoters of your service – will be smooth and productive. Lead generation allows businesses to leverage the "finders-seekers" life cycle – there is always someone who wants to sell a product/service and someone who wants to buy it. By sparking curiosity in effective ways, you can drive audiences to your company and make successful sales. The same applies in the world of construction, and if you are a contractor looking for compelling contractor lead generation strategies, here is a simple guide for putting your services under the digital spotlight.
Lead generation for businesses
What it means
In general, the word "lead" refers to anyone who is interested in a product or service offered by a company. When you are using lead generation to promote your brand, it means that you are banking on this willingness in the customer to explore your catalog and eventually lead to a sale. Lead generation is a marketing strategy geared toward customer interest in buying a product or service.
Unlike forceful or unwanted calls, emails, and interactions, lead generation allows people to get to know the brand first via subscriptions or surveys and be able to make the choice to buy later on. So, it is all about moving slowly and steadily from interest and curiosity to successful sales – and hopefully, repeat clients! Digital content, forms, surveys, keywords, and landing pages are popular ways to generate leads for any business. Once you have captured your audience's interest, it will be easier to convert that interest into sales or getting hired as a contractor.
How it works
The best way to set up your brand "beacon" for others to notice you is to create a website and launch social media pages – in other words, your marketing channels optimized with keywords that will connect you to interested visitors when they search for products/services online. Once they reach your website or social media page, they will be required to click on various call-to-action (CTA) buttons that open landing pages when clicked.
This is a key prerequisite for finding out the information the visitors need, so it normally includes a contact information form (to get names, email addresses, locations, and similar details) that they submit before being directed to the requested product/service details or promotions.
When your site visitors fill and submit forms on the landing pages, they become a lead because they chose to click the CTA button and willingly filled out the form in exchange for the resource they needed. Marketing channels are important as they set up the roadmap to drive traffic to CTAs and later to landing pages for effective lead generation. Leads can also be generated through creative ads, blog posts, content, and emails that evoke interest – and include strategically placed CTA buttons – with high value and relevance that compel readers to fill out forms.
If your visitors are satisfied, they will be happy to make a purchase and even recommend your business to others – which in turn, will generate new leads for you as a contractor!
Why it is important
Good lead generation techniques fuel your marketing stage enough to drive sales and increase your client base. The more you go down the conversion funnel, the more revenue you generate, and that is why lead generation works so well for businesses. It is also important because of the transparency and credibility it ensures for a business.
For example, people who receive unwanted or cold emails from brands are likely to ignore, delete, or flag them as spam – which can be very damaging to your contracting business. In contrast, lead generation only targets recipients who have actively chosen to subscribe for emails and updates and want to know more about your product or service because it solves their problem. There is an active interest from the visitor's end, and lead generation only taps into that bright ray of hope for a business to help visitors with what they need, which is information – more specifically, information that feeds their curiosity and has a win-win potential.
Additionally, happy clients will recommend your quality services and catalogs to other people who might be seeking them as well, so now you have earned referrals and new leads without any extra effort on your part. Overall, good lead generation campaigns boost conversion rates and sales for a company.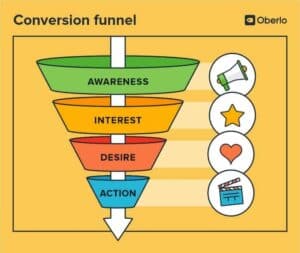 The conversion funnel concept by Oberlo
Contractor lead generation
In terms of construction, a lead would be any customer looking to hire professional services and skills for a commercial or residential project. As a contractor, if you are employing lead generation, the same principle applies. The key is to identify and target customers who are actually interested in and seeking the services that you provide.
Construction businesses can be quite large-scale and complex to manage, as contractors have the added responsibility of ensuring a successful project that is completed on time and within budget. This builds trust and increases the chances of getting repeat clients, which is imperative for a contractor.
The problem is that the construction industry is full of competition with so many contractors providing residential, commercial, and industrial services. Naturally, it is more difficult to attract visitors, let alone win customers. To make things easier, contractors often use lead generation websites to list their names, showcase their portfolio, and streamline conversions because these websites are already popular and frequented by a huge audience – so you are simply leveraging the existing visitor pool to improve your visibility among potential customers. This works with a subscription fee or a pay-per-lead fee depending on the website you choose.
For example, Houzz is almost synonymous with construction and has a huge reader base of homeowners who visit the website frequently to explore new home improvement blogs and hire local contractors. Therefore, you already have a target audience set up, so you just have to narrow it down to those who are seeking your specific contracting services – like flooring and stone restoration – and let Houzz pilot your leads more effectively. Everyone knows Houzz, but not everyone might know XYZ Contractors for instance, which is why this is all about basking in reflected glory!
Visitors who get to know your portfolio of services better are more likely to hire you, recommend your work to others, and come back as repeat clients. For visitors who feel tentative, you can discuss offers like free estimates or first-time discounts and revamp your service packages more impactfully to inspire them – not force them – to consider your firm.
Here are some of the top websites that support contractor listings for effective lead generation.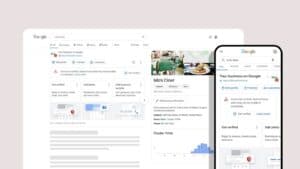 Google Business Profile allows businesses to set up a free profile and turn up on Google Search and Google Maps for better visibility. As a contractor, you can personalize it by adding your logo, work hours, contact details, FAQs, project images from your portfolio, and other information to highlight your company's services. Google Business Profile lets you update your contractor posts and offers so that they appear on search results when looked up by interested people.
Since Google reviews and ratings are also displayed on business profiles, it becomes easy to stand out as a competitor and increase your chances of securing new leads. Based on your client interactions, you can also learn the keywords that connect your business to potential customers – thanks to Google insights that capture this data and help contractors increase their customer pool via search engine optimization (SEO), which in turn increases your chances of getting hired. As a result, you will always have your finger on the pulse.
The main benefits of using Google Business Profile for contractor lead generation include:
Improved online visibility.
Profile optimization for better outreach.
Google Maps pin for location-based searches – like "residential contractors near me".
Ratings and reviews for approval.
Direct interactions/replies/comments for questions and reviews posted by clients.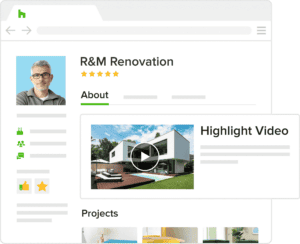 Houzz is truly a household name with a massive pool of homeowners relying on its recommendations and resources. It is a leading (for a total lack of a better word!) lead generator for contractors, allowing businesses to grow by using its Houzz Pro general contractor lead generation program that you can pay for and subscribe to. You can upload engaging and creative project images, videos, walkthroughs, and other information to promote your services as a contractor. Reviews on Houzz are the key hiring criteria, and the website makes it easy to display your favorite reviews as well as awards to attract leads and get hired quickly.
Since Houzz essentially bridges the gap between finders and seekers, you can rely on its filter tools such as keywords to improve the relevance of your leads based on your specialty and location. You can also use Standouts like "Fluent in Spanish" or "Eco-friendly" to describe your business with terms that (a) capture the right attention and (b) help you stand out from others.
The benefits of using the Houzz Pro contractor lead generation program are:
Improved marketing management.
Increased contractor visibility among enquiring clients.
Better business credibility.
Streamlined communication with potential clients.
Flat-rate subscription is better than paying per lead.
Reduced guesswork for both contractors and homeowners.
Better chances of getting hired plus getting paid on time.
Ability to schedule video consultations – free or paid with homeowners.
Syncing with existing apps like QuickBooks and iCloud.
Lead pre-screening for maximum productivity.
Support for key lead generation methods like emailing, local advertising, social media posts, and an SEO website built and maintained by Houzz Pro.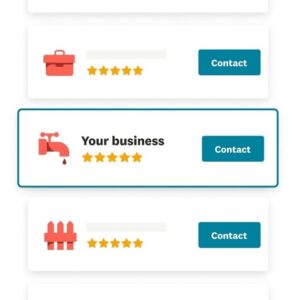 HomeAdvisor – another popular name in construction – helps contractors find and connect with homeowners seeking the help of professionals in their areas. With HomeAdvisor Angi Leads, you can put up your contractor beacon and let the website do the rest of the work. It has loads of contractor listings and even more visitors who (a) come from Angie's List and (b) now rely on endless guides and blogs from this incredible collaboration, so the bigger outreach ensures better prospects. You can use the Angi Leads app to manage your leads, contact homeowners, request reviews, and do so much more. It is a resourceful tool for optimized contractor lead generation that maximizes earnings by helping contractors connect valuable dots for each project.
At your chosen subscription, you can launch your business profile on HomeAdvisor as well as its affiliate sites. The benefits of signing up with HomeAdvisor Angi Leads as a contractor include:
Customized lead management.
Resourceful tools for winning customers.
Filtered audiences based on ZIP code, specialty, etc.
Streamlined communications with clients.
App availability for on-the-go convenience.
Wider outreach with Angi and HomeAdvisor customers.
Fish where the fish are
For effective contractor lead generation, focus on projects that align well with your budget and location preferences – including your specialty. It is important to bank on your visitors' willingness to explore and learn rather than forcing them to hire you, so the road from strangers to clients demands a lot of patience, creativity, and consistency. It is also important to get your demographics right and leverage online tools to reach out to people who already visit popular websites and are seeking professional contractor services. Apart from lead generation websites, you can use other ways to boost your visitor traffic:
Your own search-engine-optimized website
Email marketing campaigns
Social media activity
Creative content like blogs, infographics, etc.
Pay-per-click (PPC) ads
Engaging offers (such as free and downloadable guides in exchange for contact info)
Well-planned lead skills can give your company maximum online exposure through websites like HomeAdvisor that tap into their own network strengths. At the same time, your existing clients can also help you generate new leads by promoting and recommending your work to friends, families, neighbors, or colleagues, so word of mouth is still your best ally. Just light up your digital beacon, and sit back while curious prospects find you instead!