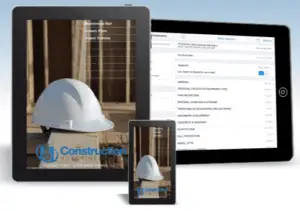 Image credits: Construction Centrics
Construction superintendents are actively involved with jobsite management and supervision, which makes them the most important link to the ins and outs of a construction site. They have the primary responsibility of keeping an eye on site operations and sharing this real-time field data with stakeholders and upper management. A good construction superintendent app acts as a window to your jobsite, giving you a full view of what is happening without needing to travel. Site management apps are developed to help superintendents and other professionals automate their office-based or admin tasks. This allows them to focus on their jobsite activities more efficiently – minus the administrative distractions.
Construction apps also defeat the "I might need it someday" syndrome and set you free from hoarding ever-increasing stacks of papers that you may or may not require. By digitizing various aspects like document signatures and timesheets, it becomes easy to build a more streamlined jobsite perspective that is geared towards the actual construction. Here are the 10 best construction superintendent apps to help you choose your virtual jobsite assistant for any project.
Construction superintendent apps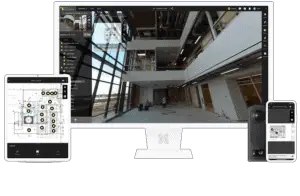 HoloBuilder is a progress management app that uses 360° cameras to support your jobsite supervision. HoloBuilder's JobWalk App is what enables both 360° and 2D image capturing. We were impressed by this clever solution for remote jobsite management using 360° cameras, as it really bridges the gaps created by the pandemic and allows superintendents to work from home. The reason why this idea differs from basic CCTV supervision is that the HoloBuilder platform is a dedicated tool for capturing, viewing, and controlling specific areas of the project. You can choose the camera locations depending on the day's schedule and simply tune in from wherever you are. The captured images can then be annotated and shared with the required audiences – and will stay saved in the history. The key benefit is that one 360° image can replace multiple ordinary images, which is very productive.
Since each level of progress during construction gets captured, the app offers a progress management hub that includes visual proof of every task, allowing you to centralize activities like milestone reporting, documentation, and equipment control. Here are the top HoloBuilder features that will help you make the best out of your remote jobsite access:
Evidence-backed documentation
Photo tagging and annotations
Real-time stakeholder updates
360° to 2D image conversions
PDF exports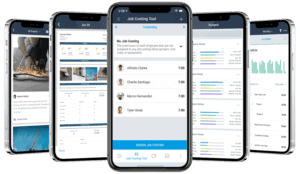 busybusy is another great construction superintendent app. It focuses on all areas of time tracking, so you will find everything from timecard management to GPS updates. Construction superintendents benefit from this time tracking hub because it automates payroll processing, displays clock-in/clock-out times, and sets location-based reminders. We particularly like the app's GPS features that enable visual tracking around a jobsite. This lets you know where each employee is working, what is the current status of an equipment, how many hours were spent in each trade, and so on. Another remarkable feature is the use of facial recognition during clock-in and clock-out to prevent fake entries by someone else. Some of the key busybusy features you will look forward to as a superintendent include:
Timecard signatures
GPS visual tracking for employees and equipment
Streamlined reporting
Real-time equipment fuel consumption updates
Equipment allocation
Job costing
Integrations with QuickBooks, Procore, Viewpoint, and other platforms
Remote monitoring
Time off requests management
busybusy combines both equipment management and time-tracking solutions. If you do not want to use a general wide-scale construction management app, you can opt for dedicated jobsite apps that tackle focused aspects like payroll processing and inventory control. busybusy is a good example of such an app, as it provides mostly time-based solutions for your job as a superintendent – so there are no redundant features that you will never use.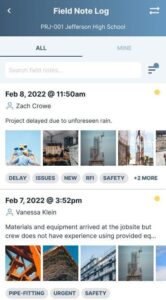 eSUB is a construction project management app that superintendents can use for one-stop field integrations. It is designed to centralize jobsite data so that you can access it from anywhere – which means that you can also work from home. The app is an ideal choice for full-scale jobsite management, especially if you want a single platform for all your construction responsibilities. It provides superintendent-friendly features such as:
Construction document management
Real-time field insights
Stakeholder collaborations
Job costing
Daily reporting
Access to captured photos and videos
Access to employee contacts
Automatic synchronization for offline updates – when there is no Wi-Fi
The eSUB app is a good example of how construction superintendents can stay connected to both their jobsite and office responsibilities, even without an Internet connection, as changes can be added offline and will be updated whenever you go online. By switching seamlessly between onsite and offsite data, you can have a crystal clear understanding of your project's flow. Compared to juggling multiple paper towers, such online jobsite management eliminates confusion and delays among teams.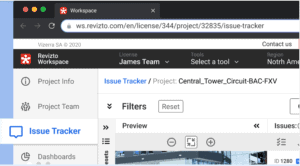 Revizto is a collaborative tool that makes one of the most resourceful construction superintendent apps. It establishes a real-time link between a jobsite and an office, so superintendents can use one platform to go both ways. The app relies on BIM intelligence to provide consolidated insights into a project using both data and drawings. This lets you monitor updates remotely and work with reliable information that is free from human error. Features that are specific to the construction superintendent job role include:
Live collaborations on field data
Real-time feedback on issues
Conflict resolution through data tracking
VR immersive experiences
Platform compatibility with AutoCAD, ArchiCAD, Civil3D, SketchUp, Vectorworks, OpenBuildings, and Revit
Integrations with BIM360, Procore, Box, and SharePoint
Design reviews
Material tracking/scheduled procurements and follow-ups
Revizto also simplifies your work as a construction superintendent by keeping important jobsite details on the frontline – while tracking red flags simultaneously on the app's dashboard. This shapes a more efficient jobsite management perspective that (1) keeps you better informed and (2) helps you update others without any communication gaps. If you are looking for a mostly collaborative software app, then Revizto is a perfect choice for keeping your jobsite teams connected and on track.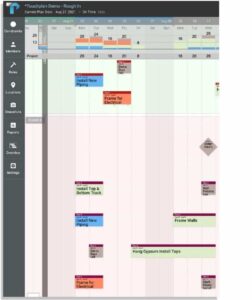 Touchplan construction planning software is also used by site superintendents to ensure their projects' timely completion and overall success.
The app lets you track jobsite aspects like labor, materials, site safety, quality assurance, feedback, resource allocations, etc. So, it supports both management and collaborative purposes. You will use a virtual planning wall to build your construction roadmap and use it as a reference point throughout the project's timeline. You can then add to this wall with your teams to incorporate changes and realign the schedule outcomes. All the project data is easily accessible on this one-stop construction platform. Some of the main jobsite-ready features you can use are:
Multiple jobsite management and crew planning
Important field metrics
Synchronized updates between different devices
Material tracking and updated orders
Actionable insights into the current project status
Daily crew sizes in all jobsites
Staff availability and utilization
Touchplan comes with the benefit of adding/removing project users without the help of an IT admin, so any superintendent will be able to make changes as needed. We also like the app's dashboard analysis for material and quantity tracking that enables comparisons between planned and actual values. This marks important differences in the project's milestones and alerts you to address such gaps accordingly. In comparison, if you are using a clipboard paper to note down numbers, it will be very time-consuming to reach a reliable decision.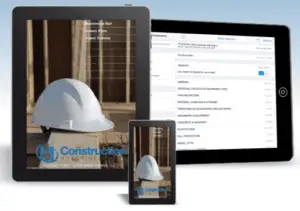 The next important app on our list is the Construction Superintendent application suite by Construction Centrics. It is a part of the company's mobile field management solutions that ensure smooth data transitions from the jobsite to the office. The Construction Superintendent app is the perfect choice to help superintendents go paperless, as it takes care of administrative tasks while you focus on the actual field problems. The application suite includes various support tools that you can use to create a well-documented project history for better tracking. This also facilitates timely site-to-office communications with relevant stakeholders, so a lot of the management work moves online. You can use the Construction Superintendent app on your iPad to accomplish the following tasks:
Real-time reporting using daily logs
Submitting extra work forms to document any additional work you do
Creating safety inspection reports using predefined checklists
Managing request for information (RFI) forms
Tracking timesheets, summaries, schedules, due/pending forms, etc.
Traditionally, a superintendent would have to push daily logs, reminders, and updates to the end of the day when they can sit back and recollect what happened. This often leads to gaps in information recording because no data is captured in real-time – so the chances of errors or miscommunications are high. The Construction Superintendent app gives a good incentive to optimize your reporting tasks. All construction forms are automatically numbered before being submitted to the required stakeholder. You also get to customize letterheads using your logo to create more professional-looking documents and reports.
ClockShark is a time-tracking app for construction superintendents and other field managers. It combines GPS tracking with relevant jobsite tasks like payroll management and clocking history. With this app, you do not have to individually follow up on each employee's attendance – all the entries find you instead! Jobsite employees can simply clock in and clock out using their own smartphones, so this automates timesheet records for payroll purposes – which is highly accurate compared to manual processing. Superintendents can digitize their field work scheduling duties with time-saving drag-and-drop features to assign roles, reschedule milestones, and set durations. Some of the top field-related features available in the ClockShark toolkit include:
Integrations with QuickBooks, Sage 100 Contractor, Paychex, and other platforms
GPS location tracking for employees
Geofencing capabilities that automatically alert workers to clock in and clock out near a GPSFence boundary
Time off management
Job costing
We also like the app's responsiveness to automatically disable the GPS tracking mode as soon as an employee clocks out at the end of the shift. These location-bound features will help you rely on verifiable timesheet data because you can easily compare employee attendance with the allocated job roles – so if anyone clocks in at the wrong location, you will know who to catch instead of counting those hours for the payroll. All in all, following a GPS breadcrumb trail of clocked-in locations is far more productive than using pen and paper.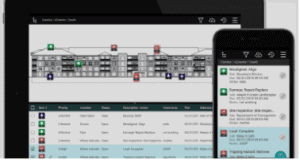 FinishLine is a punch list management app that construction superintendents can use to control and track punch lists for each project. It is also an inspection management tool that brings all the post-construction walkthrough elements to your fingertips. Punch lists and inspections can be hard to track because you need to allocate job roles, materials, equipment, and durations all over again for the final finishing touches requested by the client. So, each of these components should also be tracked until everything meets the client's standards. By using FinishLine, you can actually redirect the project back to its finish line with features like:
Work order distribution
Job allocation
Sign-off items checklist
Information sharing
Reinspection schedules
Checklist updates
Instant report sharing
Walkthrough documentation
Inventory tracking
FinishLine is popularly used by construction superintendents and site inspectors. It provides a visual plan to support easy navigation between different punch list areas – which also creates a central platform accessible to the involved teams, keeping everyone on the same page at the same time. You can also easily view pending and completed tasks, annotate and attach photos, add digital signatures, and track changes to ensure a fully-documented project close-out.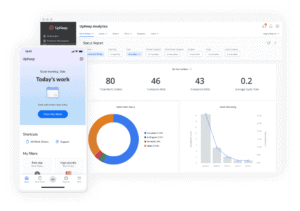 UpKeep is an asset management software app that provides various inventory controls for construction superintendents to use to monitor jobsite equipment. It combines financial platforms with asset and operation management tools, bringing all your inventory insights under one roof. The app includes all the features you might need to ensure the efficiency and maintenance of your jobsite assets, so you can expect to work with:
APM, CMMS, EAM, and ERP integrations
Safety and compliance checklists
Synchronized field and office data
Reliable equipment updates
Daily reports and jobsite analytics
Optimized asset management and asset utilization
Audit documentation
Inventory, part, and quantity management using barcoded documentation
Streamlined work order updates
Equipment histories for inspection teams
Such features help site superintendents keep an eye on equipment statuses while scheduling maintenance programs to keep the machinery up and running. This also prevents jobsite downtimes caused by defective parts, equipment damage, or overworked machinery – so it is smart to automate such reminders to avoid facing unexpected equipment failures that slow down a project.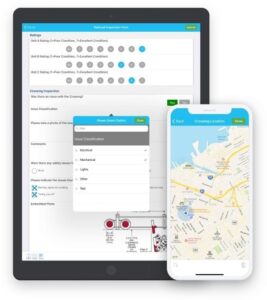 FastField by Merge Mobile is a great construction superintendent app for form creation purposes. Superintendents often require forms to collect jobsite information from different employees, so instead of using paper, it is more efficient to create digital forms that employees can fill out and send back online using their own smartphones. This is also more time-saving and organized, as you can access the form history anytime. We like the simplicity of building customized forms, collecting site data, and sharing the information instantly as PDF or Excel files. Here are some ways you can accelerate your form-filling duties using the FastField app:
Publish multiple forms, surveys, or questionnaires.
Collect jobsite data for trade-specific problems, safety issues, incident reporting, knowledge gaps, etc.
Create forms and checklists for timesheets, audits, and inspections – and send them to relevant audiences for information gathering.
Receive photo and video evidence as part of the form feedback.
Access dashboard insights.
Collect data from remote jobsites without traveling.
Allow employees to tag photos with GPS locations for better documentation purposes.
The key benefit of using FastField forms is that your recipients can tag GPS locations to their captured images, which lets you see where the data was taken from. So, the app really enables form optimization by incorporating elements like GPS, images, and videos that build more comprehensive feedbacks. You no longer have to meet in person to collect everyone's completed forms, and the app helps you gain a crystal-clear perspective minus the paperwork headache.
Putting your jobsite on the cloud
Good construction superintendent apps increase your project's visibility by ensuring quick access to real-time data. They automate the administrative components of your job, allowing you to communicate better, document the progress, share reports, and make confident decisions. Platform integrations are another huge benefit. They connect the features of an app to the software solutions you and your teams are already using – such as QuickBooks and Microsoft Project. This is how you can easily import and export content without issues like platform incompatibility across different smartphones and tablets.
Site superintendents have the primary role of transferring jobsite updates to the main office, so the more efficiently this can be done, the better. Construction superintendent apps make it easy to log changes as they occur instead of delaying the task to the weekend – as you might already forget some key details by then. While paperwork is memory-based, apps are entirely jobsite-driven, allowing you to use more reliable data that has actually occurred rather than how you imagined it to be. This helps superintendents reach their best potential by always having their finger on the jobsite pulse.