In commercial real estate, tenant representation is a key professional service in which an agent is hired to represent the tenant's perspective and help them find a suitable commercial space for leasing. It is a resourceful, third-party service that you can use to streamline negotiations and secure a good deal with your building owner. Quite often, tenants do not have the right knowledge or expertise when it comes to choosing locations and managing leases. With the help of a tenant representative (also known as a tenant rep), it becomes easier and quicker to find and lease the best commercial property for your business minus the hassle of dealing with negotiations or commercial transactions on your own. This article highlights different services and benefits under tenant representation – with shoutouts to popular tenant rep companies that you can work with.
Commercial real estate tenant representation
What it means
Tenant representatives are licensed commercial real estate agents or advisors who represent the exclusive interests of tenants during lease negotiations and renewals. They specialize in applicable real estate laws, markets, and practices, so you can get a valuable head start on your commercial hunt by working with someone who can connect the dots much faster and help you find just what you need for your business.
For this reason, commercial real estate tenant representation is a broad advisory service designed to assist you throughout your lease journey. It offers a single, centralized point of contact for everything you require from this service, so the same agency will put together all the relevant experts you might need such as lawyers, architects, managers, and contractors.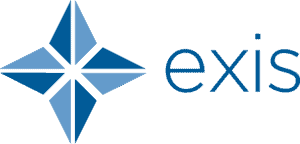 Exis Global tenant representation agency
What it includes
Since tenant representation takes care of everything a tenant might need, it includes multiple services that support lease transactions and successful occupancy. Tenant reps rely on market research and listing services like CoStar among other real estate techniques to drive favorable outcomes that work in your best interests. You can expect to receive help with:
Needs assessment
Lease negotiations
Site selection
Property tours
Buying/selling properties
Lease acquisition and disposition
Financial and demographic analysis
Occupancy support
Lease restructuring and renewal
Team coordination
Relocation advice
Business expansion
Coworking advice
Tenant improvement consultation
With advanced research tools and networks, tenant representatives can support all office, retail, restaurant, medical, and industrial tenants with everything site-related. This streamlines and accelerates the whole commercial hunt, which would otherwise cost you valuable time and effort trying to figure things out on your own.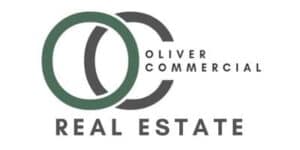 Oliver Commercial Real Estate tenant representation
Tenant representation benefits
Free for tenants
Commercial real estate tenant representation is a free service for tenants. It is paid by building owners (landlords or landladies) during commercial transactions, so you must make the best of this opportunity.
Tenant exclusivity
Tenant reps are 100% tenant advocates. They work solely for the interests of tenants, so their priority is to make you win and secure the best deal on your own terms. With tenant-only representation, you can be sure that the same agent is not working for your building owner as well, which makes things transparent and avoids conflicting interests.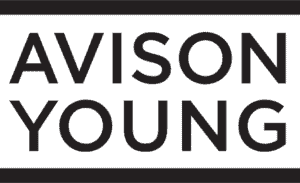 Expert tenant reps at Avison Young
Negotiation authority
Tenant representatives will help you ask the right questions during discussions and lease negotiations, making sure no important information is skipped. They can even negotiate on your behalf and save valuable time, which is great because chances are that you are not fully aware of commercial lease terms and need help with the technical jargon. Also, the points presented by commercial agents add more weight to the negotiation, thanks to the reputation and experience of their companies – which is also why landlords prefer hearing them out over tenants. So, it is always great to let your agent do the talking as they have better authority over these consultation aspects.
All-in-one convenience
Commercial real estate representation is a centralized service made up of multiple other services that assist you from start to finish. Your tenant representative will handle all the relevant paperwork, lease aspects, landlord collaborations, business advice, occupancy support, etc. – everything is tailored to what you need for your business. This allows you to focus on planning and running your business instead of juggling tasks that are out of your skills radar.

Colliers commercial tenant representation experts
Resourceful networking
Listing sites often display outdated and incomplete real estate information, so you will just go around in circles if you rely too much on one source. Thankfully, commercial tenant representatives have vast industry connections to solve this problem. They can access top listings from CoStar and similar platforms while tapping into networking benefits and getting in touch with other lease brokers for industry updates. In most cases, tenant reps can access inside information for properties that are not publicly listed. This can speed up your property search tremendously.
Parking solutions
Commercial establishments require a parking lot for employees and visitors. It is not always easy to lease sufficient parking spaces as they can be quite expensive and often limited, but with the help of a tenant representative, you can secure a good parking solution depending on your budget and business needs. Tenant reps can negotiate parking terms in your favor and help you make sure that there are enough parking spaces for your employees – as this is crucial for running your everyday business.
Coworking alternatives
It is not always feasible to rent a full commercial property, especially if you have a start-up business with a small group of employees. You might not need a permanent location in this case, so it also does not make sense to pay for other amenities like a parking lot. The benefit of using commercial real estate tenant representation is that your agent can guide you to other occupancy options like coworking and enable massive cost savings through shared workspaces.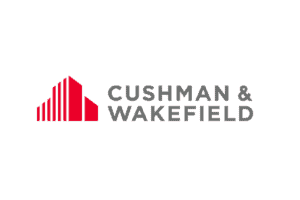 Cushman & Wakefield commercial tenant representation
Location compatibility
Finally, hiring a tenant rep is crucial for finding the ideal location that fits your budget, business scope, employee expectation, and demographic appeal. Tenant representatives look into the pros and cons of potential sites and narrow down the search to make the process easy for you. The main motivation behind working with tenant reps is to actually find a suitable commercial property for your business, and since the service is designed to check most if not all boxes, you get to find locations that have the best compatibility to host your business.

Professional tenant reps from Pillar Real Estate Advisors
Tenant representation examples
Office tenant representation
Office tenants can use such a service to get help in areas like:
Site selection
Workplace optimization
Lease negotiation
Lease management
Occupancy strategy
Coworking
Parking arrangement
Your agent will guide you with relevant updates on office portfolios so that you can invest in the right properties and secure successful leases – in addition to building creative workspaces for your business to thrive in.

Transworld Commercial Real Estate tenant representation
Retail tenant representation
For retail tenants, location is a big priority because it should have the right demographics and enough competition scope for a brand to survive. Tenant reps can bridge multiple gaps when it comes to finding a good retail spot with sufficient foot traffic. They will help you with different retail leasing aspects such as:
Location compatibility
Parking spaces
Store size
Scope for expansion
Marketing goals
Storefront appeal
Customer analytics
As a result, you will be able to set up not just a prime spot for your store but also a business that appeals to the existing audience in that area.
Conclusion
Commercial real estate is quite diverse and can be challenging to explore if you do not have sufficient experience in the industry – which is the case for pretty much anyone other than a real estate expert. As a business owner, you already have a lot on your plate, so quick move-ins and favorable locations are absolutely crucial. By enlisting a full suite of commercial real estate tenant representation services, you can transfer the responsibility to an agent who specializes in them and can lead you better. These professionals leverage their industry connections and skills to add value to your commercial hunt, leaving you far less stressed than before. You might be able to secure an average lease on your own, but with the help of a tenant rep, you can turn the odds in your favor and strike a deal that works best for you.