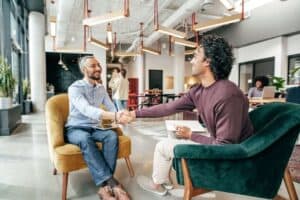 Image credit: kate_sept2004 | Getty Images
Construction headhunters are individuals or agencies that help construction firms recruit the right professionals for different departments in this industry. They follow a streamlined recruitment process that matches the employers' expectations with suitable candidates and allows firms to quickly hire qualified experts for their work. With the help of construction headhunters, you can increase your chances of successful hires within your company by finding the best candidates to fill various vacancies.
In addition, construction headhunting allows you to source top employees in all areas of construction like general contracting, concrete, engineering, civil, HVAC, mechanical, and electrical sectors – so you can find all your staffing needs under one roof, which saves valuable time and resources as an employer. In this article, we will talk about 3 popular construction headhunters in the US to understand how this process works and benefits both job providers and job seekers in the construction world.
Top construction headhunters in the US

Operating since 1996, Construction Headhunting has helped talent seekers staff the best construction professionals by accessing top-tier candidates, matching their skills, and allowing firms to fill vacancies quickly. Its recruitment range includes general contracting, real estate, civil, multifamily, excavation, earthwork, HVAC, concrete, MEP, highway, bridge, and other construction trades. Here is how Construction Headhunting works:
Consult. The process begins with an in-depth consultation to clarify your hiring criteria and expectations for the role.
Hunt. Once the requirements are set, the main headhunt for the right candidate begins, and this involves assessing a pool of potential candidates, shortlisting them, and keeping you updated on the progress.
Present. The top recommendations will then be presented to you before scheduling interviews with key candidates.
Close. Finally, Construction Headhunting will help you finalize candidates, notify them, and also manage salary negotiations with each candidate.
In this way, getting in touch with construction headhunters can simplify the recruitment process for employers and job seekers because such an agency works for the mutual benefit of both parties – and Construction Headhunting has got nearly 3 decades of experience in bringing both interests on the same page.

MatchBuilt is one of the leading construction headhunters in the US, helping homebuilders find top-talent professionals to work with. It has specialized in construction recruitment for residential construction and building materials, so you can connect with key candidates from both homebuilding and procurement sectors – including steel, lumber, concrete, paint, coatings, adhesives, and a range of other materials. The company's executive search staff has worked for various construction, building product, and supply sectors, ensuring successful headhunting and teambuilding for each client. Here are MatchBuilt's specialization areas within construction recruitment:
Real estate development
National, regional, and divisional management
Construction and project management
Sales management
Purchasing and estimating management
Finance and accounting management
Land acquisition and development management
MatchBuilt accesses a vast network of both active and passive candidates to find the best fit for your company, leaving no stone unturned when it comes to souring compatible, qualified minds. It also provides relevant blogs that benefit both employers and job seekers, which is great and resourceful for both parties willing to keep up with industry trends. With MatchBuilt, you can use tailored pricing and headhunting solutions to streamline the whole process so that it works just for you.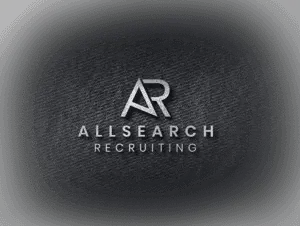 Founded in 2002, AllSearch Recruiting has assisted over 5,000 job placements and owns a thriving portfolio that just keeps growing. It specializes in recruiting talents for construction, architecture, industrial sales, estimation, manufacturing, building products, HVAC, machinery, supply chain, logistics, facility management, and distribution aspects. AllSearch Recruiting has been recognized as one of the fastest-growing and most reliable construction staffing firms in the US. You can enlist the help of its headhunters for both residential and commercial sectors – the company has a history of successful recommendations of highly-referred candidates with verifiable, documented, and peer-reviewed profiles. This makes it a trusted partner for both job providers and seekers in the construction industry, thanks to the company's impactful network and headhunting expertise. Some examples of professionals recruited through AllSearch include:
Building materials distributor
Commercial builder
Construction project manager
Construction estimator
Construction superintendent
Director of Construction
Quality control manager
Project Engineer
Sales representative
Architect
Safety manager
President/vice president
National Account Manager
AutoCAD Drafter
On the whole, AllSearch is a great agency that you can rely on for various recruitment needs within construction, whether they are trade-specific or executive-level.
You're hired!
A construction company is only as successful as the people working inside it, so when it comes to hiring the right people, you have to let the professionals handle this crucial process. Construction headhunting bridges the gap between talent hunters and job hunters, and it involves unparalleled networking skills to streamline the work so that you do not need to revisit stacks of resumes before making up your mind. Both parties benefit from this service in terms of access to the right people who can make a world of difference, and this includes hidden talents or hidden opportunities that would otherwise go missing because no one thought to look in that direction.
Some vacancies are not posted online and can only be accessed via referrals, so potential candidates can have better luck at landing one of these jobs through a construction headhunter. The whole service saves time, simplifies the screening process, supports salary negotiations, and makes it easy to land a construction job. It can take a few weeks from the start of the headhunt to finalizing your employee, and the duration will differ depending on the company you have chosen. Working with a construction headhunter also opens doors to insightful resources, the latest trends, and tailored help for job searches. An executive search of this level allows different employers to source the right talents for multiple niches in this industry, connecting all the dots and leaving no stone unturned along the way. Make sure that you partner with popular recruitment experts with whom you can establish long-term relationships to support future hires as well. With successful headhunting, good opportunities won't need to knock twice!