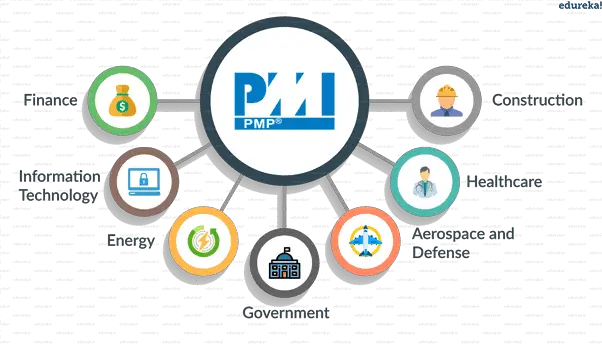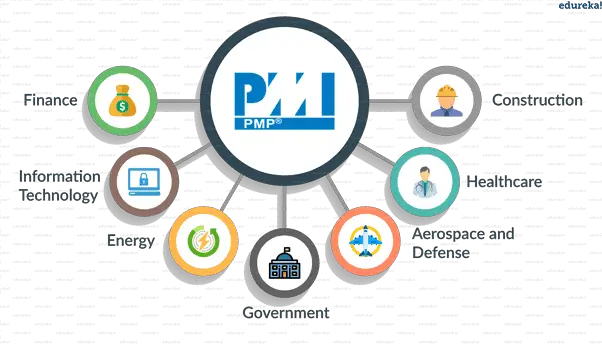 Project Management Professional (PMP) certification is governed by the Project Management Institute (PMI) in Pennsylvania, USA. The credential has a worldwide reach and endorses people to work as qualified project managers. As you add to your portfolio, starting from boutique firms and climbing the corporate ladder to smash the glass ceiling, you will find that a PMP certificate will open the best doors for your project management career. You will need an accredited PMP training program that conforms to the latest Project Management Body of Knowledge (PMBOK) in order to prepare for the exam. Some resourceful programs and objectives are discussed below; click the hyperlinks to browse their websites.
Simplilearn offers a PMP certification training course, following the 6th edition PMBOK guide. You can choose to enroll in a self-paced learning program for $199 or opt for an online classroom experience at $499. Depending on the package you choose, the course implements instructor training, case studies, industry scenarios, practical projects, simulated assessments, and e-learning resources. The course curriculum is available to track your progress side-by-side. There is also a program branch specifically for corporate training, with customized learning options for your team. The prices are flexible, and you can access an enterprise Learning Management System (LMS). You can even have your money reimbursed for any of these packages.
Project Management Academy provides a 4-day PMP boot camp as a local training program in various US cities. Courses are supervised and managed by experienced instructors. There are extra sessions available after classes for reinforcements and clarifications. Candidates receive a hard copy of all the materials required for studying. The academy also conducts mock exams and assessment aid programs for self-evaluation and improvement. It ensures a money-back guarantee as well. The best part about Project Management Academy is that you can choose from 3 flexible modes of learning:
Live, for instructor-led programs at the registered locations.
Virtual classroom, for 4 days of online learning aided by a live instructor.
In-house, for receiving the course at your own place, or a nearby location, if there are at least 10 candidates with you.
Invensis allows you to enroll in interactive training courses for PMP. The program is a great choice for project managers, team members, and similar professionals who seek to employ industry skills successfully. All registered candidates can access expert study guides and training resources to excel in their exams at the first attempt. The courses can be attended in classrooms, or through virtual portals. This exam prep training ensures the best PMP advisors and trainers, along with the 35 contact hours certificate which is a requirement before taking the exam. The 6th edition PMBOK guide is followed as the standard syllabus for all study materials.
This article highlighted some core aspects you should look for while selecting a PMP training program. The courses and seminars you choose should promote your understanding of industry practices and applications; as a certified professional, you will be benchmarking your career and performance against the PMP guidelines. And so, the time and effort you invest in this education stage will be a crucial one.