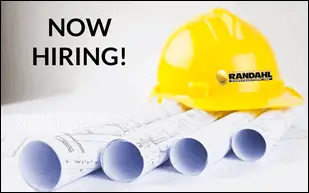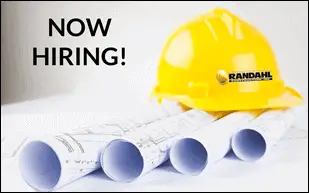 Construction firms advertise superintendent job postings on their official websites and various recruitment portals to spread the word among current employees and potential candidates. Detailed job descriptions are mentioned to highlight the expected responsibilities and minimum qualification criteria. Popular recruiter platforms include LinkedIn and Glassdoor with their global pool of job seekers and employers. Leading American construction companies have a "careers" page on their websites. For example, Bechtel, Fluor, and Skanska display job postings categorized into professional and student vacancies. Industry experts and graduate interns get to seize this window of opportunity to start working with reputable firms. There are also equal-opportunity initiatives and veteran employments. The following are some of the latest superintendent job postings, condensed for key points.
Professional and veteran job postings
Bechtel: Area Superintendent
This vacancy is for the Uranium Processing Facility (UPF) project in Tennessee. The 70-year-old facility needs to be rebuilt into modern infrastructure and implement enhanced safety mechanisms. Eligible superintendents must be US nationals and clear various security and background checks.
Job responsibilities:
Execute the project with site supervision within assigned budgets and schedules.
Report to the management with regular updates.
Oversee the job allocations with reference to Bechtel's Environmental Safety and Health (ES&H) program.
Enforce quality control throughout the facility.
Prepare forecasts and feasibility analyses.
Coordinate the material and machinery distribution, making sure that they are available and in working condition at all times.
Get in touch with UPF stakeholders.
Qualification requirements:
BS engineering degree, or equivalent.
13 or 19 years of relevant site experience.
Large construction management project experience with Bechtel is preferred.
Bechtel Certification (B-Cert) for Site Manager, Project Field Superintendent (PFS), or Lead Discipline Field Superintendent (LDFS) is preferred.
Good knowledge of commercial nuclear projects and various compliance standards.
Skanska: Sr. Superintendent
Like all of Skanska's job postings, this vacancy for senior superintendent embraces equal-opportunity recruitment. Veterans from military backgrounds and qualified people regardless of color and disability are welcome to embark on this inclusive journey. The site supervision project is based in Tennessee.
Job responsibilities:
Streamline each project to maximize profitability until completion.
Supervise the Skanska workforce and day-to-day site operations.
Act as a liaison between Skanska and potential stakeholders like clients, architects, engineers, and owners.
Schedule and coordinate project milestones while implementing safety regulations.
Qualification requirements:
At least 10 years of relevant industry experience.
Understanding of project drawings, specifications, and contracts.
Exemplary leadership personality with strong communication skills.
MFRG-ICON Construction: Construction Superintendent
The superintendent job posting on LinkedIn offers full-time employment for site supervision and management in Colorado. The projects focus on multi-family constructions for various renovation programs.
Job responsibilities:
Determine risks and bottleneck issues and devise management schemes with subcontractors.
Discuss milestones with the required stakeholders and address timeline lapses.
Supervise multi-family sites across all designated locations.
Make sure that the teams comply with quality and safety laws in a reliable working environment.
Qualification requirements:
3-5 years of construction-based experience.
Prior hands-on approach with multi-family renovation projects.
Familiarity with documentation and various industry protocols.
PCL Construction: Superintendent
The company has a vacancy in its Hawaii office for experienced superintendents. The projects create dynamic, equal opportunities for career growth in the competitive industry. Minorities, veterans, and physically-challenged professionals are welcome to inspire the workplace with their trailblazing accomplishments.
Job responsibilities:
Optimize PCL's safety programs within all construction aspects.
Mentor your teams with the necessary training and workshops to overcome skill gaps.
Resolve conflicts among stakeholders and workers. Keep recovery plans ready to take over during operational downtimes.
Collaborate with site contractors, clients, representatives, field engineers, and estimators.
Manage Project Execution Plan (PEP) with reasonable schedules that accommodate time for quality and budget fulfillment.
Travel occasionally between sites for various outdoor executions.
Qualification requirements:
Journeyman certificate or an equivalent degree.
15+ years of commercial construction supervisory experience.
Skills and expertise to manage project scopes that are worth $50M-$100M and more.
Apply engineering principles and determine the strengths and weaknesses of every construction project.
Manage scheduling software to keep an eye on the overall operations. Coordinate PCL's workforce with three-week lookahead schedules.
Interpret cost reports and contracts to mitigate risks and exploit opportunities.
Proficiency in using virtual construction software, MS Office, and suitable internal operational systems.
The final word
The superintendent job postings mentioned so far can update over time and even disappear from the employment radar as thousands of job seekers are always on the lookout. Construction opportunities are quite volatile for this reason. These examples were gathered to bring some core expectations to light so you can revamp your job profile and escalate your career.