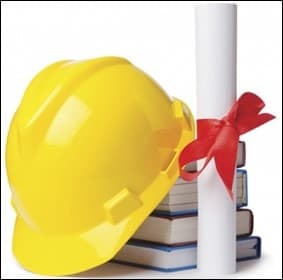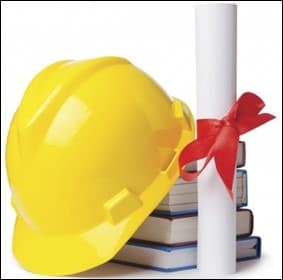 Construction superintendents oversee the transformation of lifeless terrains into investor-winning landscapes that encourage tourism and businesses. Commercial offices, hospitals, resorts, museums, landmark structures, and residential buildings require focused directions and leadership. If you imagine a construction site as one giant compass, all the foremen, employees, and stakeholders align towards the superintendent as their North reference point. Strong management and 360° supervision help to form a cohesive workforce, allowing project deliverables to progress along a conveyor-lined accuracy. Various degree qualifications in this industry create scope for superintendent jobs and elevate your chances to top-tier positions in the hierarchy. What degree do you need to be a superintendent?
Degree pursuits for construction superintendents
Most construction firms prioritize candidates who have degrees in construction management, construction sciences, civil engineering, and architecture majors. The minimum requirement is an undergraduate qualification via associate or bachelor routes. A two-year associate degree is accepted in some areas for small project supervision. However, bachelor's degree programs steal the limelight effortlessly. In both cases, a verifiable internship and extensive work experience are imperative to validate your superintendent career. Universities offer industry-compatible internships that you can pursue alongside your degree or after graduating.
Construction degree qualifications are becoming increasingly important pre-requisites to keep up with upgrades in site operations and technologies. The programs mainly focus on design, project management, materials, labor, cost estimation, building codes and standards, safety laws, and mathematics. Various IT courses explore basic and construction-specific software applications. Some degree majors and their main courses to kick start your construction superintendent journey are as follows:
Associate in Applied Sciences: blueprint analysis, accounting and estimation, construction strategies
Bachelor of Science (BS) in Construction Management: engineering principles, business, management programs, technology, general building, OSHA standards
Bachelor of Applied Arts and Sciences in Manufacturing and Industrial Management: construction project management, technical training
Operations Management and Supervision: production, manufacturing, general management and supervision, equipment and plant maintenance, cost control, planning
Construction Engineering Technology: applied engineering, applied mathematics, building site inspection, construction personnel supervision, logistics and procurement, building codes
Universities for construction degrees in America
There are several options available to approach your construction degree plans. Vocational institutes have great choices for associate degrees. Universities provide blended learning environments to facilitate online, on-campus, and self-study bachelor programs, which include construction management and various engineering majors.
The University of Southern Mississippi – Online BS Construction Management
University of Minnesota, Twin Cities – Construction Management B.A.Sc. via choice from Commercial Construction, Residential Construction, Facility Management, or Highway Heavy and Civil Works
The University of Oklahoma – Bachelor of Science in Construction Science
North Dakota State University – Bachelor of Science in Construction Engineering, Bachelor of Science in Construction Management
Further education scope
Standing with the graduating batch of a 4-year acquaintance under the rain of graduation caps, you might secretly vow to never come back. Fair warning: learning does not stop when you switch the graduation cap with a yellow hard hat. Your accomplishment is truly euphoric and deserves to survive over time. Which is why universities simplify the process for graduate endeavors by offering distance learning. Aspiring industry superintendents can pursue a master's degree alongside their profession for further career development up the ladder. If you choose not to opt for a master's qualification, there are training certifications that continually refine your on-site knowledge and expertise. These apprenticeship programs ensure verified competence with the latest practices by promoting growth and preventing career stagnation.