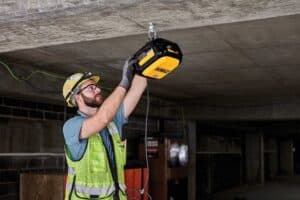 Image credit: DEWALT
Access to the Internet is often challenging in a construction environment due to the drawbacks of a remote location and its limited network coverage. Installing a good construction site Internet keeps your jobsite connected, synchronized, and on track because everything from planning to closeout involves the use of management apps and different technologies (both hardware and software) that rely on Internet connectivity. There are different ways to connect your site to the Internet, and this article explores some of the available options.
Considerations For Construction Site Internet
The following are some key factors to consider before establishing your Internet connection.
Site Location
The first major consideration is your site location, and you require a full site survey to determine your connectivity scope. Based on how far away it is from the nearest coverage, you might have limited connectivity options to link your jobsite to the Internet. You need clear answers to questions like:
Is there access to 4G or 5G networks?
Is the site better equipped for 4G or 5G broadband?
What type of a jobsite is it (small/large/remote)?
What are your general requirements for network speed?
What is the desired network range for the site?
Network Load
Construction sites have multiple users and devices connected to the network, and this includes various construction assets like smart equipment, power tools, drones, and other machinery that might be used for automation. In addition, construction employees and managers need real-time access to their cloud data for countless purposes like reporting, documentation, stakeholder interaction, large downloads and uploads, and inventory control. Overall, jobsites have demanding network requirements and need continuous access to the Internet to stay functional. For these reasons, you need a network that provides adequate coverage and data packages to cater to the heavy-duty expectations of your busy jobsite.
Installation timing
Internet broadband and Wi-Fi systems can be installed soon if the basic network infrastructure already exists in your jobsite. If not, it can take weeks to months before your construction site has an up-and-running network ready to use, especially one that requires permanent lines. So, you must consider the total installation and deployment duration to find out whether or not your site will be connected to the Internet before the project begins.
Construction site Internet options
The different network options for accessing the Internet from a jobsite include:
4G and 5G Internet. These 2 form the top-tier networks for Internet access and provide the best speed, data, and coverage options for most construction sites. 5G would be better suited for remote and large sites with heavy-duty, uninterrupted, and lightning-fast connection requirements.
Satellite broadband. This is ideal for sites that might be located in rural areas with little to no Internet access connectivity.
Fixed line. Long-term construction projects require fixed or permanent Internet lines (copper cabling or fiber optics) that will ensure constant access until the finish date.
Benefits Of Using A Good Construction Site Internet
Improved Site Productivity
A stable Internet connection will help your employees, devices, and construction tools remain synchronized at all times. You can quickly update teams via calls or chats, conduct Zoom meetings, view CAD drawings online, send emails, update schedules, share photos and documentation, manage assets, and so much more in real-time with just a click. This ensures instant communication between teams (both onsite and remote) so that everyone stays on the same page and drives the project forward without communication delays, misunderstandings, and chances of costly reworks.
Better Site Security
Internet connectivity allows construction managers to invest in the right security tools like surveillance cameras, drones, sensors, and encryption technologies. These systems help professionals ensure the safety of their sites and workers while keeping their project data truly confidential and secure.
Enhanced Automation
Construction companies are increasingly relying on artificial intelligence to automate their site work in various ways:
So, a reliable Internet connection is crucial for powering up a smart jobsite and ensuring the efficiency of your projects.
Construction Site Internet Service Providers

GiGstreem is a popular Internet service provider for construction sites, delivering high-speed Wi-Fi that is configured for your specific jobsite requirements. You will receive professional installation and quick turnarounds to have your site connected to the Internet just in time for your projects to begin. You can reach out to GiGstreem for discussing tailored quotes and connectivity options for your jobsite.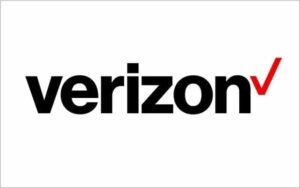 Verizon is a leading Internet service provider for most industries including construction sites. You can choose a plan that works for you from the following connectivity options:
Fios Business Internet
5G Edge
LTE Business Internet
Internet Dedicated
Based on the network your construction site needs, you can easily connect devices, vehicles, equipment, sensors, and tools for real-time visibility.
With Verizon's 5G-powered jobsites, it is super easy and quick to meet the high bandwidth and speed demands of large and busy sites. Get in touch with Verizon to receive tailored advice and quotes for powering up your next jobsite.

Etheric Networks is another great Internet service provider for construction jobsites, excelling at high-speed (10 Mbps to 1 Gbps) wireless connectivity for different locations. The company offers a free site survey to first determine your Internet requirements, after which you can choose your desired data package and have your Wi-Fi installed professionally in just a few days.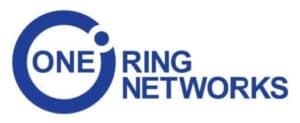 Last but not least, One Ring Networks is a construction site Internet service provider offering adjustable bandwidth options and tailored jobsite configurations. You can enlist the help of its experts to install a fixed wireless network that matches your project scope, connects in time for the start date, and meets your data usage requirements. One Ring Networks provides the following optional components that you can choose from:
Fixed Wireless Internet. This enables dedicated Internet access and reaches speeds of up to 1Gbps. It is designed to link jobsites with their main offices to promote instant communication and file sharing between both environments.
Hosted PBX. This is a VoIP phone solution that you can add to your jobsite and stay connected.
Conclusion
In the construction world, communication is key. Everything that goes around a jobsite relies on good communication to keep relevant parties informed and updated in real-time. The smallest delays can cause the worst setbacks because construction projects are very time-sensitive and require good synchronization between all parties and technologies. A strong construction site Internet connection is a must-have for all jobsites. Quite often, construction firms set up temporary networks to start their projects on time while the main, permanent solution gears up slowly behind the scenes. In this way, you can power up an adaptable digital ecosystem of users, devices, sensors, equipment, drones, and vehicles to stay connected and have everyone in the loop throughout the project's timeline.