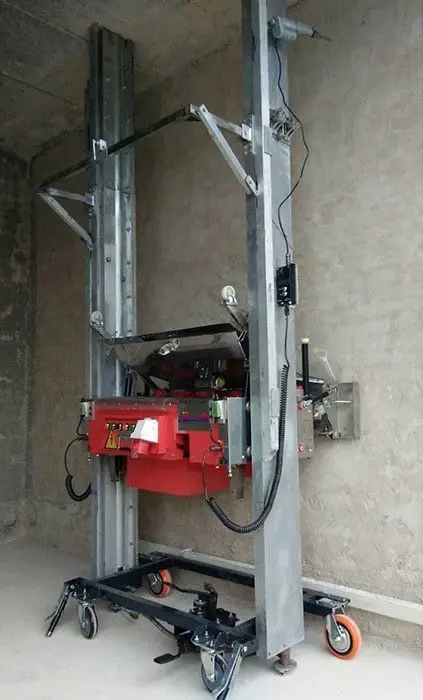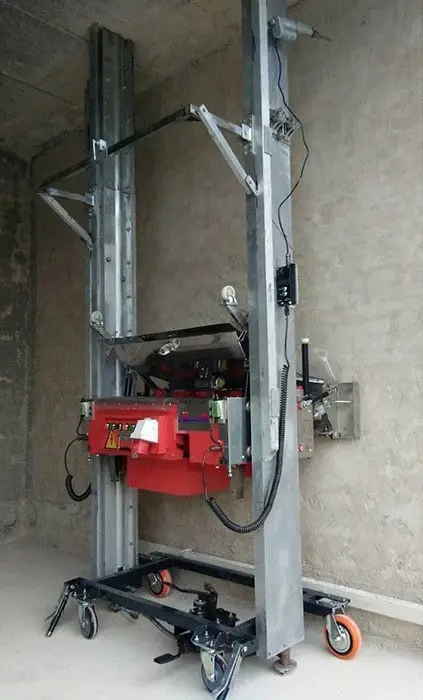 Most flat surfaces like drywall and roofs in residential, commercial, and industrial buildings require plastering as an extra form of layer for various reasons. A consistent layer of cement or gypsum and lime plaster is applied to cover up uneven walls and ceilings; this prevents rainwater from accumulating within the structure and makes it ready for smooth paintwork. Surface irregularities on rough walls remain visible if the paintwork is done without adding the plaster. It is not visually appealing and affects the decision of potential tenants. In order to achieve superior quality work, there are several automatic plastering tools and wallboard tools available that are used by homeowners and construction professionals. These time-saving machines make the job feel effortless and executable within short timeframes.
1.Tapepro automatic taper
The automatic taper conveniently spreads tape along drywalls, corners, edges, and ceilings. It also seals gaps between the plasterboards with a jointing compound for a smooth finishing on the base. Compared to the struggle of manual taping, you can reach tough angles easily with an automatic taper and cut the required length with the built-in blade. This prepares the wall and ceiling for a seamless foundation ready to be sanded for painting.
2. Loading pump
The loading pump helps to pour the compound material into tapers, boxes, pneumatic spraying guns, and nail spotters. The simple plunger and seal system ensure that no material is wasted; this also makes it easy to clean the pump. It is resistant to corrosion and hence lasts longer without getting the pump rusted and jammed.
3. Drywall power sander
Following the taping and sealing stages, the power sander is effective for plasterboard sanding as the final step before the wall is ready for paintwork. Any last-minute bumps and rough surfaces can be smoothed out with the tool. This becomes your last chance to fix up your structure, otherwise, the imperfections will dry out with the paint. Some machines incorporate a filter system so that all the fine dust gets vacuumed out of sight as you sand the boards.
4. Plasterboard lifter
The portable lifter is a perfect choice for assembling and mounting plasterboard sheets at various wall heights and ceilings. It is foldable and very user-friendly even for beginner DIY users. The sheets can also be applied laterally for sloped interiors.
5. Electrical equipment for gypsum plastering
The remote-controlled automated equipment layers plaster over the entire wall column, from the floor to the ceiling. It is an industrial innovation that automatically keeps track of the wall plumb so that each layer has a clean and precise evenness. The lightweight machinery is easy to use and maintain and it employs a conveyor mechanism to spread the mixture throughout the column. You can save a lot of time and labor expenses with this automatic plastering tool as it works on all kinds of walls.   
6. Pneumatic cement spraying machine
Spraying cement mortar becomes convenient with this pneumatic gun which is available as one of the best plaster tools on AliExpress. It can be used for walls and roofs both. With a durable material and ergonomic spraying, the valves prevent untimely obstructions by allowing the mixture to stream easily, hence simplifying the process.
These were some of the most important automatic plastering tools that boost productivity in construction because of their electrical and mechanical efficiencies. They greatly optimize the project with a time-saving friendliness that also cuts down on labor charges.