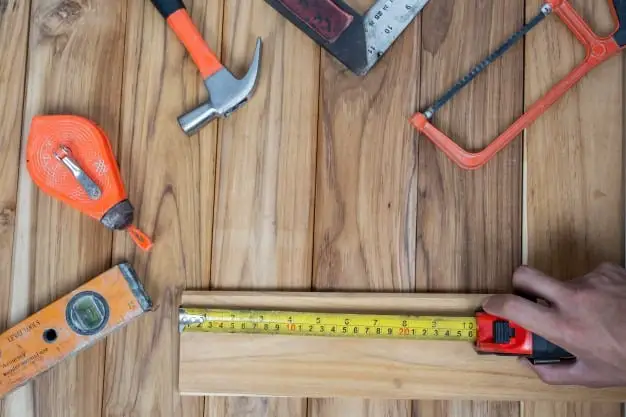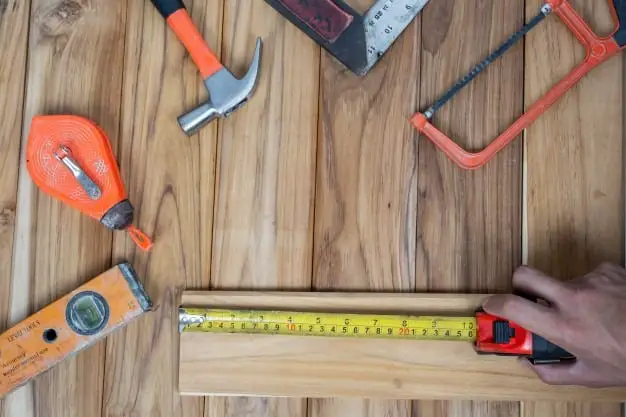 Having basic handyman tools in your "arsenal" is important for both professional handymen as well as for any homeowner who acts as their own "handyman".  The tools you own assist you in completing a wide variety of jobs and if you own the right ones it will allow you to keep working onsite rather than having to rent tools or struggle with tools that aren't quote up to the task. The right set of handyman tools save time and ensure that the job is completed professionally and skillfully. Whether you are starting your own handyman business or working as a handy part time (as a homeowner), here are the basic handyman tools that will make your life easier.
Cordless Drill
A cordless drill is one of the most basic handyman tools irrespective of your job specialization. It not only allows you to drill holes but can act as a fast screwdriver as well. As it runs on a battery, it allows additional movement flexibility as compared to corded drills. There are various attachments available for cordless drills that can enhance its functionality. The most basic function is drilling and screwing but it can be used for sanding, de-rusting, mixing liquid substances evenly, coring small holes, cutting drywall, etc.. as long as you have appropriate attachments. 
A couple of tips: 
Torque Limiter: most cordless drills come with a torque limiter on it but having the ability to adjust your clutch on your drill will save a lot of stripped nails or damaged surfaces.  A torque limiter allows you to set the torque limit "low" or "high" so the drill automatically stops when it reaches the end of it's run. 
Voltage:  A general rule of thumb is that more voltage results in more power, so keep an eye on the voltage when searching for a cordless drill as that can be a really good indicator as to how much power your drill is going to deliver when you use it.
Stud Finder
A stud finder is one of the basic handyman tools that can save you from unnecessary extra work. It can assist you in locating framing studs behind drywall or other walling surfaces in buildings made of wood. You won't have to tear down multiple areas of the drywall for finding studs only to repatch them later.  Some stud finders have more features than others, including a digital graphic that predicts the stud edge, and some have a built in "deep scan" for extraordinary circumstances, but all of them essentially work the same way so it's not always necessary to buy the one with the most gimics on it.
Tape Measure
When working as a handyman, you will have to take measurements at most jobs. A tape measure is a basic handyman tool that you should carry with you. It allows you to measure distances precisely for a professional and neat finish. You can get a metal tape measure or go fancy with a laser measure.
Shop-Vac
Working as a handyman means that there will be a mess, be it drywall debris, clipped wire pieces, or sawdust. Cleaning the mess after finishing the job is as important as the job itself. A shop-vac is a basic handyman tool that can assist in cleaning up the mess. It is more powerful than home vacuum cleaners and is designed for heavy-duty operation.
Utility Knife
A utility knife is an essential item among the basic handyman tools. It allows you to mark, cut, poke, or score different surfaces and materials. Find a utility knife whose blades can be easily replaced. It is advisable to keep extra blades on hand as well.
Level
Every handyman wants to ensure a professional finish and outlook for their task, and a level can be of great assistance. It is a basic handyman tool that helps in determining if a surface is leveled. It can also be used to check vertical orientation for plumbing. You can buy a carpenter's level tool or invest in a laser level tool.  Laser levellers are incredibly helpful if you hang a lot of cabinets or if you hang a lot of pictures or paintings on the wall. 
Claw Hammer
A claw hammer is a basic handyman tool that can be useful when working on wood-related tasks. You may have to pry existing nails or hammer new ones. A claw hammer can be of great assistance in such situations. It makes your job easy and simple as long as you aren't hammering in too many nails.
Cordless Reciprocating Saw
As a handyman, you will often have to cut pieces of wood, pipes, or other materials. A cordless reciprocating saw (also known as a Sawzall) can make the cutting process easier, save time, and ensure a clean finish. It is better in all aspects as compared to a traditional saw making it a must-have basic handyman tool.  It is also very helpful to have around if you are cutting holes in drywall or for any general demotion of walls or similar.  Just keep in mind that it's really difficult to get a straight, long cut with a reciprocating saw so make sure that you are planning on refinishing the cut or that it is "hidden" because it will look ugly if not!
Allen Wrenches Set
A set of Allen Wrenches is a basic handyman tool that is as versatile as it is essential. It can assist you in a wide variety of tasks ranging from plumbing to assembling furniture. You can also use Allen Wrenches for various mechanical repair jobs as well.  You can get a set of "hand" allen wrenches but it's also faster and usually easier to get a set of allen wrench "bits" to use with your cordless drill.
Ladder
A ladder is one of the basic handyman tools that is often overlooked. You will work on electrical fixtures, fans, and chandeliers or may have to paint or patch drywall. A ladder will be an indispensable tool for such jobs. Consider a ladder that allows you to reach the ceiling of the homes you will be working in.  Ladders use to mainly be made of wood and steel but the lighter and easier one nowadays are typically make of lighter weight aluminium or fiberglass.
These were a few basic handyman tools that can make your job easier. Besides the above items, you should also consider a toolkit or bag to carry your tools easily.  You can find our review of handy toolbelts here.  Did I miss anything that you always carry around as a handyman?  Give us a comment below!
Dan