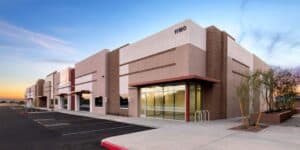 Image credit: Dustin Revella Photography & Design via Cawley Architects
Traditional construction methods involve two separate design and construction contracts where the owner manages them separately and works with two different teams until both processes converge at the finish line. This can be a lengthy and repetitive method where a lot of trial and error happens before a final decision is made – which is very inefficient and often costly to incur, considering the different perspectives of each group. Design-build is a newer strategy in commercial construction, equipped to overcome most of the limitations of older methods. It puts you – the project owner – at a single point of contact with just one team that handles both aspects of designing and building your project. These professionals are called design-builders. There is just one contract that you will manage for your commercial design-build, and your chosen team will collaborate as a whole. Here is how this strategy works and what you can do to make the best of it.
The Commercial Design-Build Process
In general, design-build is broken down into 5 key stages, and we will explore each of these below.
1. Design-Builder Selection
The first step in a commercial design-build project is choosing the right design-builder or architect with this specific expertise for your project.
This is usually done through bids, and project owners can have different preferences for shortlisting potential candidates. You can either hire design-builders with the best credentials and portfolios in this field, or you can choose those with the best quotes.
2. Preconstruction
Once you have hired your design-builder, you can discuss your project scope and goals with them in great detail because this is the first look and feel they will get about your project. They will then initiate various preconstruction duties such as site surveys, project evaluations, cost estimations, etc. to work out the feasibility of your commercial design-build project. Since this construction method is highly collaborative, you can expect multiple professionals like architects, engineers, designers, site consultants, surveyors, and contractors to join the discussion and carry out their ends of the tasks to understand the current status of your location. Their combined efforts will help them clarify your project scope, timeline, and budget to determine the right plan you need before going ahead with the main construction.
3. Design
With the roadmap built during preconstruction, your commercial design-build team can move to the architectural and functional aspects of your project. This includes working on drawings, adding cost savings where possible, getting approvals, and finalizing everything from schedules and budgets to plans and other drawings. You already have both designers and contractors on your team, so instead of arranging new bidding rounds, you can proceed directly with the construction stage.
4. Construction
This is where your project will turn from drawings to reality, so your construction team will start working on your site based on all the documents and plans collected from the previous stage – making sure to build to the right codes, project details, and quality standards.
5. Post-construction
Once your commercial building is ready, your design-build team will simply follow the usual post-construction steps including client walkthroughs, punch-list reviews, final inspections, and certificate issuing to recognize you as the official owner.
Benefits Of The Commercial Design-Build Method
Speed
The design-build method is quite streamlined and fast because both the design and construction aspects are covered at the same time instead of one after the other. This reduces the number of bidding rounds you need to select your team and simply creates a fast-track route to the finish line. Since the whole design-build team is on the same side, there are no conflicting opinions slowing down the project and creating unnecessary revisits. As a result, there is more clarity and confidence in the work, which completes your project sooner, and you get to move in that much faster!
Cohesiveness
Commercial design-build projects are all about teamwork where both designers and contractors have the same interests and mutual agreement about the project. This makes a very cohesive workforce that drives the project forward, with all the members communicating with each other and improving the visibility and transparency of each stage. With such a collaborative zeal, the number of errors, reworks, and change orders falls considerably, making your commercial design-build project truly productive and efficient. This saves time and adds value as well because you no longer need to waste extra hours managing and implementing changes.
Simplicity
In commercial design-build projects, everyone follows the same contract. There is just one contract to be managed, so both your designers and contractors share the same goals and work towards a common deadline. There are no conflicting milestones, confusions, or disputes. The straightforward nature of design-build improves project clarity and makes things simple to achieve because everyone is working toward the same goal: the project's success.
Cost-Effectiveness
Considering all of the above benefits, it is safe to say that the commercial design-build strategy is indeed cost-effective and owner-friendly. On the whole, there are fewer:
Bidding cycles
Wasted materials
Change orders
Reworks
Mistakes
Confusions
Redundancies
Redesigns
This allows around 20% of cost savings compared to traditional construction methods. The costs are analyzed in detail early on while deciding the project's feasibility and budgets as a team, so this eliminates future disputes and blame games, all the while keeping your costs under excellent control.
Commercial Design-Build Companies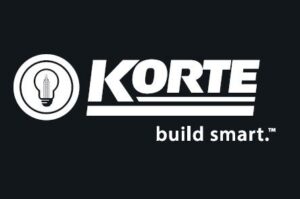 The Korte Company specializes in commercial design-build services and uses 5D Macro-BIM models during the design stage for accurate estimations. It is, in fact, one of the seven founding members of the Design-Build Institute of America (DBIA) – more of that at the end! The company keeps you – the owner – at the heart of each design-build stage from selecting your team through to post-construction. Its design-builders include top architects, engineers, contractors, designers, and other professionals you might need for the project. It has a vast portfolio of over 1,750 commercial design-build projects ranging from schools and nursing homes to distribution centers and hospitals.

A.C.E Building Service also provides full-scale commercial design-build support from selecting your team to the final walkthrough. It collaborates with architects and other relevant professionals during the design stage to create a project plan that works just for you. A.C.E experts work on cost-saving strategies during material selection and other aspects to help you cut down expenses without compromising your project's quality – which is clear in its growing portfolio of commercial design-build services.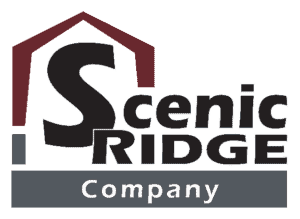 Scenic Ridge Company is a one-stop option for commercial design-build solutions from preconstruction to closeout. It focuses on owner involvement for each stage to optimize project goals and keep them aligned with the owner's expectations. You can enlist the help of its value engineering teams to improve the efficiency and outcome of your commercial space. The company has constructed more than 600 new buildings so far under the commercial design-build category. It follows a 3-step process for all such projects:
Project development > Planning and permitting > Value engineering and construction

ATMOS is a leading commercial design-build firm providing tailored services through its competitive in-house team, covering all areas of design, management, and construction in its rich portfolio. The ATMOS design-builders help project owners increase their savings and valuable time while focusing on launching the project with success.
To bury the hatchet
As we saw in this article, design-build solutions are based entirely on open communication and teamwork, bringing two very different perspectives on the same page, and allowing both parties to coexist peacefully. This improves the fluidity of the discussion stage and allows teams to move smoothly from one completed milestone to the next. To understand how to hire the right design-builders, you can refer to the guidelines and tools offered by the Design-Build Institute of America (DBIA). This is the primary organization that educates on, promotes, and verifies design-build services. Project owners can find qualified design-build professionals on DBIA's online directory by using its clever Industry Match tool. It is an efficient way to connect with DBIA-approved companies like The Korte Company and trust your project to be in the best hands.