When tenants lease a commercial building for office or warehouse purposes, the interior is usually in vanilla shell condition. The terms "white box", "warm shell", and "vanilla shell" are usually used synonymously. A landlord will sometimes choose to display commercial property with just the most basic infrastructure when they are advertising a space available, especially when it is to be used as a tenant space for the first time, or if the landlord has decided that it is advantageous to make it a "vanilla shell" box condition. Specifications under this umbrella term vary depending on the landlord and local authorities. It is a partially-finished space, ready to transform into a professional work environment through the tenant improvement (TI) specification. A vanilla shell condition offers win-win feasibility for both the landlord and a potential tenant. It greatly narrows down the search options for welcoming business premises but doesn't go as far as selecting final finishes yet including flooring and paint.
What is Included in a Vanilla Shell Condition?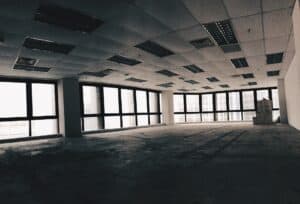 The white box infrastructure is designed with a minimalistic approach to cover basic building foundations. Included features always differ across cities or regional codes. In general, vanilla shell interiors deliver some common aspects such as:
fire-taped walls and ceilings that can be primed and painted
roof and concrete flooring
doors and windows
electric outlets
lighting
plumbing
HVACs
stairs and elevators
sprinklers
restrooms
How is a Vanilla Shell Condition Beneficial to Both Parties?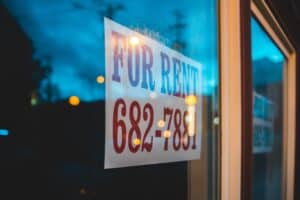 Basic utilities and infrastructure are required in all cases, regardless of the tenant improvement (TI) scope. By providing this necessary and minimum framework, the remaining pieces of future construction puzzles fall in place. Moreover, the landlords get a buffer against having to demolish expensive structures rejected by tenants, as the commercial space is already at a bare minimum.
All building permits and licenses have already been dealt with by the landlords. The half-ready premises allow tenants to accelerate their interior design and move in soon to run full-fledged businesses. They do not have to pay for bringing the space up to vanilla shell condition, which is always a great incentive, not to mention an excellent head start. The expenses required to upgrade this vanilla shell are a lot lower than those applied to a completely unfinished "grey shell", where renovations begin from scratch. With satisfied tenants willing to negotiate a lease, the landlord also benefits from this optimistic agreement.
How Does A Vanilla Shell Condition Compare To A Grey Shell?
Grey shell commercial properties are available as incomplete spaces with no improvements or renovations. They generally include stud walls and unfinished floors and can have some incomplete systems for sprinklers and electrical connections. There are no proper ceilings, plumbing, electrical framework, basic utilities, restrooms, or even HVAC units/ductwork. Grey shells are often known as "cold shell" spaces for this reason, as there are no heating units to keep the interior warm. Businesses may choose to lease a grey shell property for the level of customization it offers. Full-scale customization is usually preferred by hospitals and other healthcare businesses that want, for example, a certain number of clinics, operation room technicalities, specific flooring options, and safety considerations for radiology departments. This is also why you would find grey shells only in key locations that are suitable for such commercial applications. The main benefits of leasing a grey shell include greater customization freedom for tenants and less maintenance for the building owner.
Tenant improvements in a grey shell require more time and money to first bring the space up to a vanilla shell condition and then add any aesthetic, technical, and furniture specifications. So, there is an extra step involved before you can call the space move-in-friendly. Since you will build out the grey shell from scratch, these improvements can cost between $50-$100 or more per square foot, depending on your custom choices.
In comparison, a vanilla shell acts as a middleman between a grey shell and a finished space. As discussed above, vanilla/warm shells already have the main infrastructure that you can build upon. They bridge the gaps left open by any grey shell interior, making it easy for you to occupy the space. Grey shells are preferred by healthcare sectors, however, if you have retail and office requirements, then leasing a vanilla shell can save you a lot of time and money.
This is because you do not need medical-based specifications and hefty building codes to create a functional office/retail environment before moving in. Any vanilla shell can meet the requirements of an office or retail store, as most of the amenities like HVAC and flooring are already present. Also, you might not want all of these basic necessities customized to a great detail, which leaves you free to focus on other customizations like office layouts and décor. The key benefits here are faster move-in times for tenants and "cookie-cutter" convenience for landlords. Since you will only pay for your add-on improvements, the cost to finish up a vanilla shell can be around $50 per square foot. For quick context, you might be just a furniture delivery away from occupying a vanilla shell. A grey shell will have to undergo inspections, code compliance, mechanical installations, electrical frameworks, plumbing, flooring, painting, and lighting before it can be ready for occupancy. Such infrastructural differences and details define the scope of a commercial lease and need to be planned in advance with a professional.
What does the lease mention?
For interested tenants, it is important to ensure that the landlord clearly states the condition of their leased premises and any local laws to abide by. Real estate terms such as vanilla shell, white box, or white shell must be mentioned explicitly. It is never a good idea to assume the meaning of commercial words, and tenants should always clarify the lease agreements with their landlord and regional attorney to be on the safe side.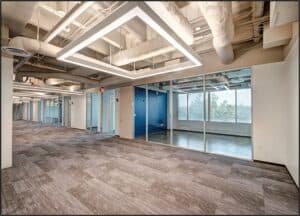 The tenant improvement (TI) specifications also appear in this lease, including the allowance scope that the landlord offers to pay. This TI allowance is an imperative lease component as it proves that the landlord will finance part of the renovation project. If the lease term is long, the chances of a greater allowance become promising. It helps to remember that the allowance only covers infrastructural aspects and not furniture or equipment. Tenants can bring in a contractor to evaluate the premises against the lease and discuss whether the place has enough utilities to power a restaurant, office, retail shop, etc. Once the lease is negotiated and signed in a transparent mutual agreement, the vanilla shell improvement stage begins.
Some examples of tenant improvement (TI)
Tenant improvements vary considerably between businesses. The commercial transformation that follows helps to redefine the vanilla shell condition into an occupant-ready building. Some TI requests can be in the form of:
Tile flooring or carpeting
Wall paintwork and panels
Customized lighting (recessed, pendant, etc.)
Exhausts and fire sprinklers in restaurant kitchens
Fiber optics facility for high-speed information technology
Sensors, fire alarms
Turnstiles to support authorized access to the building
The Final Takeaway
As discussed in this blog, commercial terms can have different interpretations for different audiences. Similarly, a vanilla shell condition will mean something different in terms of local guidelines to your building owner, contractor, and agent. You might think that flooring and lighting are part of a vanilla shell, but the owner can disagree. The owner can also ask you to restore the place to its vanilla shell condition at the end of your occupancy – but you might have other ideas, such as win-win possibilities that both stretch the TI allowance and help the owner retain some improvements. It is best to collaborate with professional agents and contractors who can help everyone stay on the same page – and read between the lines when it comes to finalizing the lease!