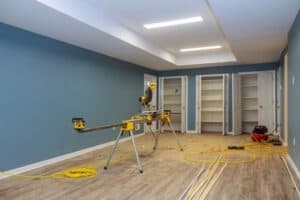 A tenant fit-out design construction guide lays the recommendations for making the interior space of a building suitable for occupation. In most cases, the landlord of a building will leave its interiors barebones (otherwise called a "shell" or "white box" depending on how many finishes it contains. The tenants renting the building will hire their own contractor and an interior architect for adapting the space as per their requirements. This activity is referred to as tenant fit-out construction. Here are the broad steps for the tenant fit-out design construction guide that must be followed to adapting a space within a building for occupancy.
What Does the Landlord or Shell Space Include?
The first question that you need to answer for your tenant fit-out design guide is what is the landlord giving you, and what will you need to provide for yourself? Now there are many, many types of real estate leases out there, and the quality of the lease that you sign will make or break the bank, so you truly need to understand what you are signing. I am by no means a real estate agent or a lawyer but I have heard from some of my clients who are landlords about many tenants who signed a lease without truly reading it and then they were surprised at the consequences when they came across hard times and had trouble signing the lease. I am not going to focus on THAT part of the lease agreement in this article but I am going to focus on what do you get for your leased space that is either: existing in the space you are leasing, promised by the landlord that they will complete for you, part of a "tenant allowance" provided by the landlord, or what you will need to pay for with your own money. As stated above, every lease is as unique as the space that you are taking over so it's important that you understand what is owed to you by the tenant and what you need to complete by your own means.
Existing Core and Shell or White Box Conditions
When you start to look at potential spaces to lease you may notice that some spaces are built out a little more than others. Some spaces have basically "nothing" on them – we call those "cold, dark, shells" and some spaces have "everything" in them including all finishes, HVAC, lights, and sometimes even furniture – those are "fully furnished". There are some in-between as well such as white boxes (ceilings, walls, HVAC, lights) and some with finishes in them but no furniture yet. If you find a space that meets all of your needs with the existing finishes, or with at least "most" of your needs then you hit the jackpot, and it will make it really easy for you to move in. Most of the time, however, spaces don't exactly meet your needs, so you usually have to compare what the space is versus what your company or organization requires for your office or retail space for it to meet all of your needs. That is where the next step in the tenant fit-out design guide and honestly where you should start before you start looking at potential spaces.
Landlord Work Needed for Tenant Fit-Out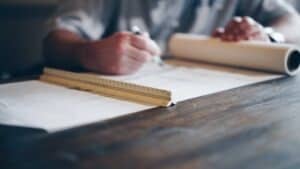 It is very common that a space that you really want to lease is not finished yet or has some modifications that need to occur before the space will be suitable for you to lease. Landlords fully understand that a space won't typically be "move-in" ready so a common exhibit to many leases is what is typically called a "Landlord Work Letter". I usually see it as "Exhibit C" in a lease agreement but I am not sure if that is just dumb luck that they are all exhibit C or if that is because that's how leases in the US are organized? Either way it should be pretty obvious which exhibit is the Landlord Work Letter because that exhibit is a statement of what the landlord owes you as a tenant before you move into the space. It also normally states "when" the work is going to be completed so that you can plan on a certain move-in date. The landlord work letter can sometimes go as far as modifying walls and adding finishes that you request (if the landlord is a pretty big owner and has his/her own contractors or is comfortable performing all of that work) but sometimes the LL work letter just includes adding storefront or entrances at the front of your space so that you can gain entry. If the space has never been used before and the landlord is not actually performing the build out then another option for the tenant fit-out may potentially be a tenant allowance.
Tenant Allowance for Fit-Out
Since the tenant fit out of your space is going to be based on your company's needs and tastes then an option that lot of landlords offer is a "tenant allowance". This is basically a budget that they give you and pay for after confirmation that all work is complete and that all contractors have been paid. All of the walls, finishes, mechanical, plumbing, and electrical systems in a leased space will not benefit the tenant if the tenant were to move out so it's very difficult to get a loan in order to perform a tenant fit-out. Many landlord recognize this fact so some offer a "tenant allowance" up front to ensure that you have enough cash to complete the tenant build out and move into your space. Now this (of course) isn't free so most of the time you can expect that it will be baked into your monthly lease rate, and when a landlord spends thousands (or millions) of dollars up front for your space you can certainly expect a pretty long minimum lease term and some penalty clauses that will come into effect to break your lease. The space is still worth "more" than if it were an empty shell or a white box but it is not going to be worth "dollar for dollar" what they spent since the space was exactly catered to your needs as a tenant.
Cash for All Remaining Tenant Fit-Out
If a tenant allowance isn't an option and/or you don't want to raise your monthly lease rate (and the percent that the landlord marked it up) then the final option is cash. Now, there may be some loan options out there (I know some exist at least) but the final option is just putting in your own money to the space. Again this is pretty risky and if/when you move out of the space it will all be for naught but an office or retail space is usually where you perform most of your business so sometimes it's important to get it just right! Now cash may also need to come into play on your tenant fit-out construction and design guide if you get a tenant allowance but you just want some extra touches above and beyond the budget as well. That is great, but definitely something your company will foot the bill on!
Define Your Needs for Your Tenant Fit-Out Design Guide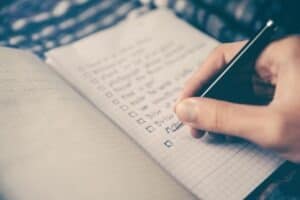 Shifting to a new place allows you to design the interior based on your goals and needs, which may not have been possible at your previous location. Before beginning the fit-out process, you must think about and consider the requirements for your space. This is very important to figure out even before you start looking for spaces, but it is especially important when you have narrowed down your space selections or after you have selected a space. Here are some of the requirements that we recommend you consider (in order of importance): Space, Utilities, Amenities, Finishes.
These needs are sometimes actually pretty hard to define, especially if this is the first time you are looking for a tenant space. If you have an "old" space it is usually a little easier to figure out what was wrong with your old space. Regardless, sometimes a tenant will actually reach out for help at this point to try and determine exactly what your space needs.
Tenant Fit-Out – Overall Space and Layout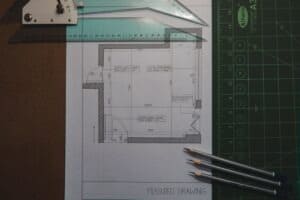 The actual space and layout of the building or floor that you are looking at is the best space to start when planning for your new tenant space. The few major questions you need to ask are "will this space be big enough for my company's and customers' needs?" and "does the space actually fit my needs"? These are big questions for your tenant fit-out guide and they need to be answered simultaneously because how you organize your space will determine how many square feet (SF) per person you will need to be comfortable. For example, if you need private offices for each person then you are probably looking at needing about 120-140 SF per person. If you are looking at workstations (i.e. cubicles) then that may start to drop closer to 70 SF/per person. If you are doing a tenant fit-out of a retail store then that is an entirely different conversation because you need to figure out how much product you want to display, how wide the aisles need to be, and how many customers you want to be able to fit into the store comfortable. Additionally, a final question you need to ask will be what your entrance and lobby looks likes, how many or what type of conference rooms or training rooms will be needed, and what does the break room and restrooms look like? Answers to these questions will help you to start targeting specific spaces or allowing you to confirm that the space you have targeted meets your needs, but it also may start stirring some additional questions about utilities as well.
Tenant Fit-Out – Existing or New Utilities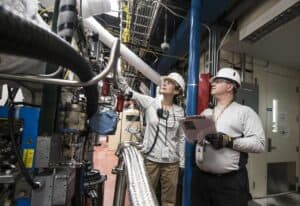 What are the various facilities you may require? Are your energy (power) and water requirements being met at the location, or will they need to be upgraded? If you require data connectivity for a LAN or WAN, make sure that it is feasible at the location. Security and monitoring systems must also be considered when defining your requirements. The cooling capacity required to keep the interiors cooled will be another factor to consider. For every utility that does not need your need, it will cost money in the lease, and landlords are usually pretty savvy, so most of the time it will result in the tenant either paying costs up front to modify the space to need their utility requirements or the landlord will do the upfront work but you can certainly expect to see a monthly price increase.
Sustainability is an important aspect of the process. You must aim to utilize electricity and water efficiently while minimizing the wastage of resources. It will not only be good for the environment but will also result in cost-savings for you.
Sustainability guidelines
Work with sustainability experts
If you are relocating your business to the new premises, then a sustainable tenant fit-out design is just what you need. Relocation is the perfect opportunity to go green and start over with energy-efficient alternatives. As a tenant and businessperson, you need to align your corporate goals with maximum sustainability. The best way to do this is to consult professionals like LEED experts who specialize in sustainable construction. They can give you tailored and realistic advice on your green-friendly tenant fit-out design by considering your specific commercial standpoint.
Your sustainability team will guide you based on relevant practices that can actually benefit your business as well as the environment. A business that follows LEED guidelines, for example, will become eligible for a sustainability certificate. LEED green building solutions are applicable for all kinds of fit-outs and businesses – so there is always something valuable for education, retail, healthcare, and hospitality tenants to consider. You cannot bring down your carbon footprint to a magical 0%, but you will be surprised to learn how simple some of the solutions for effective reduction really are.
Factor sustainability into lease negotiations
A good construction guide for tenant fit-out designs will be incomplete without some advice on impactful negotiations. If corporate and environmental sustainability is your goal, then you need to discuss this in tremendous detail with your landlord/landlady. Green practices simply have no "side effects", so any lease agreement that adopts a sustainable work style will benefit both the building owner and the tenants. Another reason to work with green experts is that they can guide you on how to incorporate sustainable priorities into your lease.
You can then clarify your objectives during lease negotiations, as when you talk about existing or new utilities, you can decide with the owner if the current framework needs to be updated. This automatically opens some room for a more inclusive tenant improvement allowance that covers utility monitoring and waste management.
Take employee feedback
Again, assuming that you are relocating your existing business, it is very important to talk to your employees about going green. You can hold meetings and give out questionnaires to take their feedback on what exactly the business needs. Their answers and contributions to your sustainability plans can actually bridge a lot of gaps in your current understanding. This is because your employees have a firsthand perspective on everyday activities and know the good and bad about the workplace. Your meetings and questionnaires can focus on:
suggestions for specific departments that could be more sustainable
current waste management and recycling evaluation
ways to dispose of old corporate resources without them ending up in landfills
carpooling possibilities
changes required for the office environment – like more open spaces
need for educating and creating more sustainability awareness among employees
Contributions from your employees will build a sufficiently detailed tenant fit-out design, as you now know exactly what to discuss with your building owner. Based on your employees' responses, you can also infer how willing or reluctant they are about this transition. You can add as many new utilities as you like to become sustainable, but if your employees stick to their old habits, then there is nothing green about your new office. For this reason, you might want to explore adequate training programs and incentives beforehand.
"Reduce. Reuse. Recycle."
It all comes down to the 3 R's! The best construction guide for a sustainable tenant fit-out design is to reuse whatever you can from the old premises – such as furniture, equipment, and lights. Everything from the fit-out to occupancy till the end of your lease must speak volumes about your sustainable approach. It is smart to use recyclable materials, but make sure that you use sustainable AND durable resources that will last the duration of your occupancy.
Once you move in as a tenant in the sustainably designed commercial space, the next step will be to reduce water/HVAC/electricity consumption to manage utilities, maximize natural light and airflow, and use recycle bins more often.
With space and utilities now covered, let's move to tenant fit-out amenities and finishes!
Tenant Fit-Out Amenities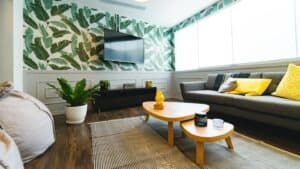 This is pretty related to the overall space and layout but sometimes the amenities that a space offers will be a key consideration to keep in mind when you are looking at a space. Some amenities are "benenfits" that are inherent with a certain space, or something that you as a tenant can choose to build into a space. Amenities can vary as widely as each space that you look at but some examples could be what type of restrooms the tenant fit-out has in them or maybe the space has locker rooms and showers for your employees? Other amenities may include a good break area, kitchen, bar, rooftop patio, at grade patio, deck, game room, rec room, workout room, movie theatres, dedicated parking spaces, bike lockers, etc., etc.. Some of these amenities can be "common" areas within a building that a landlord offers their tenants (sometimes for a monthly fee), or they could be built into your own space itself (and you will see the increase SF in your monthly lease), or even the location of a building might be located conveniently such as right in the middle of a city or right near a light rail or subway station. Amenities are certainly a consideration that may come into play, but most of the time I would consider these to be secondary to the first two selection choices including space and utilities. If those two aren't right you aren't going to be meeting your organization's basic needs and have a cool "bar" or "patio" in your space probably isn't going to be making up for it.
Tenant Fit-Out Finishes
So after you find your new office space to lease, and you confirmed that it fits your needs, it's got the right utilities (HVAC, electrical, plumbing systems) and it's got some cool amenities that your employees are going to love then the final decisions you are going to have to make are what kind of finishes you would like the space to see. Some of these decisions may already be made for you because the space may already have some finishes installed but most of the time the finishes will be pretty old and ready for a refresh. The landlord may or may not have influence over the finishes that can be chosen in the space but for the most part this is your opportunity to really figure out what you want your space to look like and what color and design scheme you want to settle on.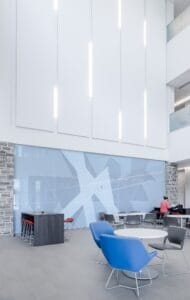 As you can see from above there are many aspects of a potential space that you have to consider in selecting and confirming your final tenant fit-out location. There are many things that you need to get right, and if you don't get them exactly right then you may either have to spend a lot of money to fix them within an existing space or you will have to deal with complaints from your employees or customers throughout your lease duration. For this reason many potential tenants seek expert opinions. Real estate brokers of course are used to their buyer clients having these questions along the way – they can certainly help to a point but when you need some really accurate design and pricing information that's where an architect and/or contractor come into play. Some tenants decide to bring a contractor or architect in before they start looking for spaces or as they begin looking at spaces because they have the tools to sketch the potential of any tenant fit-out space and show you pretty quickly how much that design is going to cost.
Build A Tenant Fit-Out Team
The next step in the tenant fit-out design construction guide is to create a design team for the project. It will comprise of an architect, an interior designer if required, and design engineers specializing in fire, electrical and mechanical services.
Tenant Fit-Out Design Team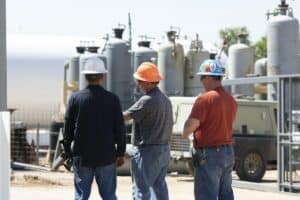 Most of the time you can select an architectural firm or architect and they can usually build their team of design consultants if you don't have a preference. They are used to leading a design team from start to finish so normally you just need to coordinate directly with your architect in creating your design. You must communicate your requirements to the team and architects who are used to designing tenant fit-out guides usually know exactly what questions to ask. Once you respond to their questions then they can design a pretty good layout of your tenant fit-out space.
Tenant Fit-Out Contractor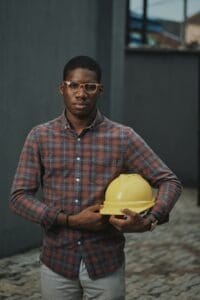 If you have already selected a contractor, they will be a part of the team as well. As a general contractor myself, I ALWAYS recommend bringing on a general contractor as early as possible. I can't count the number of times I have come onboard late during the tenant fit-out process to find out that the space has been selected, the lease has been signed, and a design has been completed that is WAY too expensive for the tenant to afford. Other times, the design is missing some details from the existing space (i.e. it doesn't have air conditioning) that drives the price way up and that no one notices until the contractor comes on board. Luckily for tenants, GC's are usually pretty good about offering free pricing advise on a particular space that you are looking at BEFORE you sign a lease so you know exactly what you are getting into before you make any real commitment. We can usually even figure out pricing without having a real layout because we priced office layouts so often we can figure out "typical" layouts and associated pricing pretty quickly.
Shameless plug – If you are looking for pricing opinion on a particular tenant fit-out (especially in Colorado) please feel free to send me an e-mail at dan@danspros.com and I can help you out or put you into touch with someone who serves your geographical area who can!
Landlord Contractor for Tenant Improvement
Sometimes a landlord may have their own contractor and might want you to employ them for interior design. You may want to make sure that the contractor's rates are competitive and their work comes recommended. In my experience as someone who competes against landlord GC's on a regular basis – they are usually very competitively priced. If you aren't building a "Taj Mahal" like space then usually they can get the job done and the landlord obviously has influence over their performance so it usually turns out OK hiring a landlord recommended GC.
Designing Phase
Once your team is set, your architect will take you through the full design process from start to finish. We have some pretty standard "design phase" that I will describe for you right now. Your design may or may not utilize all of these steps depending on how much work is already complete in the landlord space and how big or complicated the design of the tenant fit-out space will be.
Tenant Fit-Out Guide – Schematic Design – Space Planning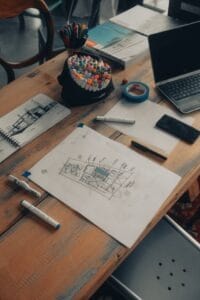 Once you have selected your designer the very first thing he or she will do is create a space plan or a schematic design (depending on what existing floor plan design looks like). It won't necessarily show the exact location of walls yet but will show you the number and general orientation of the seating arrangement, the locations of any other types of rooms such as restrooms, break rooms, and conference rooms, and you will be able to see preliminary sketch drawings to give you an idea of the interior of the facility. At that time you can view the design and give your input. If you are still deciding if you are going to lease the space or not this is a great time to decide "yes" or "no" because you should be able to get a general idea between walking the existing space and the proposed layout of everything if you think it will be a great fit for your organization or not.
Tenant Fit-Out Guide – Design Development Stage
After you have approved the preliminary design then the architect will prepare a more detailed drawing of your space. It will layout all of the walls, start to generally define the finishes that you can expect within the space, and they will start to layout all of the ceiling devices (lights, grilles, etc…) in the space. If that meets your approval then the design team can go to the final step in the process. Even if you hadn't gotten pricing from a contractor until this point I would highly recommend getting an opinion of price from an expert in being able to price a TI buildout, whether that is a contractor or a design team with experience in budgeting fit-outs.
Tenant Fit-Out – Construction Documents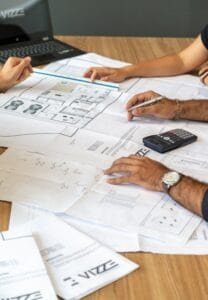 After the Development Design documents have been reviewed and approved and the budget has been verified then the final step in the design process is the creation of Construction Documents. Generally this means that the architect finishes all his or her documents to the point where a contractor will be able to pick up the set, set a final price, and be able to build exactly what is shown on the drawings. The architect will give great detail to the dimensions that are necessary and detail out anything that may need it such as any cabinetry, doors, hardware, and a full description of finishes (floors, ceilings, and walls) throughout the entire space. The other consultants such as the electrical and mechanical engineer will be doing the same thing including specifying the exact type of equipment that they want for the size and the exact location of everything. After completion he detailed Construction Drawings will be sent to all of the team member, including the contractor and engineering consultants to give their inputs after reviewing the drawings and may suggest improvements or ways to coordinate the different disciplines. The design team will ensure that the plan complies with the local rules and regulations before they can take it the next step of submitting to their local "Authority Having Jurisdiction" or AHJ for a final approval.
Obtain Approvals and Certifications
After the drawings have been finalized and reviewed, you will have to obtain the necessary approvals and certifications from your local governing bodies or "authority having jurisdiction" (AHJ). Most of the time this will be city where the building is located, but sometimes if you are not in a city officially then you will need to obtain approval through a county or sometimes even the state where you are located. There are normally two types of approvals that you will need to obtain when doing a tenant fit-out – a building permit and sometimes a zoning permit.
Building Permit Approval for Tenant Fit-Out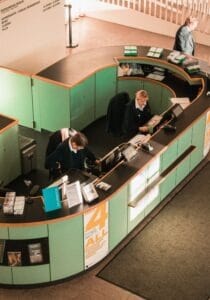 They will check for compliance with the building, fire, and other disciplines (usually mechanical, electrical, and plumbing) regulations. The architect or construction project manager usually handles all of the necessary documentation for the project. This "approval" process is something that may take longer than you may expect. I would recommend having the architect or construction manager check on the "standard" duration that you can expect in your city or county. If it is in a big city with many regulations then the building permit process can sometimes take a number of weeks like 4-6 for the initial review. Then even more if the first review is rejected and needs to be sent back for approval. Nearly all tenant fit-outs that include new walls, mechanical, electrical, or fire safety systems will need some sort of building department process. There is only other approval process that sometimes (but not very often) comes into play – zoning or developmental approval.
Zoning or Developmental Approval for Tenant Fit-Out
Many jurisdictions have a master zoning plan or master developmental plan in place. This is something that a city council or a planning and zoning committee plans out and seeks public opinion on say like every 10 year or 15 years or so. Basically city (or county) leadership tries to envision what the future of the city growth and development wants to look like and so they base the city's zoning maps and their developmental standards off of the master standards. So every time a new development is submitted for approval it is approved or denied based on how closely it fits the city's developmental standards. The reason this is not very relevant with MOST tenant fit-outs is because a tenant usually picks a building that is meant for a business of their type and it usually only effects the interior of the building. However, the zoning or planning approval process may be part of your project if you affect the outside of the building where you are located or if the use of the existing (or new) space is different than what the builiding was originally approved for. An example would be if a building was approved for commercial office use but you decided that you wants to put a brewery or restaurant in one of the spaces. Since this is different than the original intent then it is subject to review by the city and it can also be subjected to comment by the public residents as well since then may be affected by a space changing to a restaurant.
The main reason I bring planning approval up is because it can take a LONG time. Cities usually have committees that only meet once a month and so you have to get in line to be able to receive approval, and then if there is a public opinion process they usually have to post notices for even more time in order to meet the notice requirements. With all of that being said the process can quickly extend to a 4-6 MONTH process if zoning or planning approvals are needed for one reason or another. Like I said it doesn't usually affect a tenant fit-out guide process but I have had a new single exterior door hold up an entire project for 6 months since it triggered a zoning review.
Tenant Fit-Out Construction Guide
So after you find a space you like, you get the design of the new space completed, and then you get the design approved by your local authority having jurisdiction (AHJ) you are FINALLY able to start the tenant fit-out construction process. If you haven't engaged a contractor at this time, then now is the time to select a contractor to hire to build your tenant fit-out. You can approach the well-recommended ones in your area, ask the architect for suggestions, or even ask the landlord for suggestions. As I stated before most landlords have a few general contractors that they work with on a regular basis so they are usually a pretty good source of information. You can give the contractors the designs and ask them to place their bids. After the general contractor is awarded the project then there is a pretty typical process that takes place when the contractor is on board. Every tenant fit-out is unique but you can usually expect the following fit-out construction phases to take place during construction. During this entire construction process the architect will routinely visit the site to ensure everything is in order while the construction project manager will update you regarding the progress. Normally it is a pretty involved process and the construction team will hold weekly meetings to share progress and to discuss questions that come up along the way:
1. Procurement
After award the contractor will begin procuring materials and hiring subcontractors after you have accepted their bid. In a tenant fit-out this normally only takes a few weeks as it usually makes sense to start onsite pretty quickly unless a few really custom or hard to procure items have been selected in the design process.
2. Demolition
If anything in the original space still exists that is no longer going to be used for your new tenant fit-out space then the first order of business is removing all of the old finishes or systems and disposing of them.
3. Rough-In
Rough-in is typically everything that you don't see after the finishes are complete. So any framing for walls, electrical systems, mechanical or plumbing systems are usually installed at this time. They are usually either put underground or under the slab if necessary (usually plumbing), on top of the ceilings, or within the walls. You won't usually see or notice these systems in the completed space but they are necessary so that you can have outlets, sinks, air conditioning, etc.
4. Finishes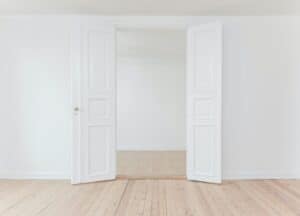 After the rough-in is completed then the general contractor usually moves to finishes. This typically consists of ceilings, finishing and painting of walls, and then the flooring. Finally if you have any countertops, millwork, or anything else "built in" to the space it will be completed right around the same time as the finishes.
5. Trim Out
Once the finishes are complete then the final step is to "trim out" all of the systems. This usually consists of putting plates on outlets and switches, installing final light fixture trims, plumbing fixtures such as sinks and toilets, putting grilles on for air conditioning and heating systems, and installing any doors and hardware for the space. This is normally the final step in the construction process before the general contractor calls for final inspections.
6. Final Inspections
After the space is completed by the general contractor the building department and fire department are called to come in for final inspections. The building department typically has been getting periodic calls to inspect all of the "rough" systems but the building department and fire department usually require one round of final inspections for every system (building, fire alarm/fire suppression, mechanical, electrical, plumbing) and just a final "life safety" inspection to ensure that the space was built properly and it is ready for occupation by the public. After the space is approved by the city then it is usually ready for your organization to move in.
7. Punchlist
One final step in the tenant fit-out construction process is "punchlist". Just like the city being able to come in for one final inspection, the general contractor will typically ask their client to come in for a final approval walk as well. This is usually called a "punchlist walk". Since tenant fit-outs are usually pretty big projects with a lot of finishes and systems, it is pretty normal for clients to find things within the space that don't quite meet their expectations. They have the right to come in and mark items for correction before they give their final "sign off" for the tenant fit-out space.
Final Completion of the Tenant-Fit Out Process
After the construction work is completed, final inspection has been obtained, and punchlist walk has occurred, then it is usually time for your organization to move into the space. This usually means all of your furniture, fixtures, and equipment or FFE for short. This means your desks, chairs, appliances, computer equipment, or whatever else you are bringing into your space to make it your own and allow your organization to use the space as intended. Your tenant fit-out process is complete, and you can occupy your new space!