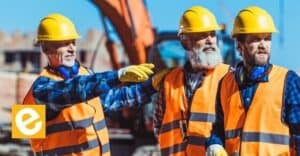 Image credits: eSUB
Construction supervisors are in charge of a project's safety and management aspects. They ensure the productivity, safety, and efficiency of a jobsite by overseeing both personnel and operations. Supervisors frequently work with construction superintendents, contractors, tradespeople, and managers depending on their day's schedule. They can focus on a singular trade like carpentry and even supervise multiple trades for larger projects. In either case, all supervisors have to check for employee health, safety, and code compliance so that each milestone is completed without accidents or reworks.
Construction companies usually require supervisors with key skills like blueprint reading, effective communication, multitasking, time management, and problem-solving. In addition to the minimum education requirement, these skills can be acquired and improved through construction supervisor certifications and sufficient field experience. Some of the top certifications for this role are discussed below, and you can sign up for these based on their education and work prerequisites.
Construction supervisor certifications
Both beginner and professional supervisors need to add relevant certifications to their profiles at different points in their careers. This will help them enrich their construction skills and work on career advancement options, especially as someone enroute to becoming a supervisor.
If you want to know where to begin, the following programs make an excellent starting point for supervisory and managerial certifications in construction.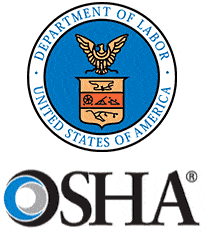 The OSHA Safety & Health Fundamentals certification is one of the most common and in-demand programs for construction supervisors. It makes a key training certification for a range of important OSHA courses, especially for those looking for a good starting point in understanding construction safety. Since supervisors have the primary job of ensuring safe construction practices, they can get certified for this program to prove their aptitude for site safety and management. The certification includes two main components: Required Courses and Elective Courses. You will need to complete a minimum of 68 contact hours of training, which includes the following courses (among several others):
OSHA #510 Occupational Safety and Health Standards for the Construction Industry
OSHA #7505 Introduction to Incident (Accident) Investigation
OSHA #521 OSHA Guide to Industrial Hygiene
OSHA #3095 Electrical Standards
OSHA #7105 Evacuation and Emergency Planning
OSHA #7205 Health Hazard Awareness
OSHA #7410 Managing Excavation Hazards


The Associated General Contractors of America (AGC) offers the well-recognized Supervisory Training Program (STP) certification, carefully curated by experts in this industry. It has a 6-course curriculum that focuses on supervisory skills and management areas. As a construction supervisor, you can sign up for this valuable certification to get recognized for your competence in time, people, material, and equipment management. The program can be accessed at local AGC Chapters, community colleges, apprenticeship training, and even in your company as part of its in-house training. Here is what the STP curriculum offers:
Unit 1 Leadership and Motivation
Unit 2 Communication
Unit 3 Planning and Scheduling
Unit 4 Contract Documents
Unit 5 Improving Productivity and Managing Project Costs
Unit 6 Risk Management and Problem Solving

San Diego State University (SDSU) Global Campus offers different certifications for beginners and professionals in construction. One of these is the Professional Certificate in Construction Supervision, delivered and guided by industry experts. It is designed to help you expand your construction background and fine-tune your supervisory skills. The 8-course certification program is an extension to the AGC Supervisory Training Program and includes additional study resources and sessions for a more comprehensive learning experience.
You need to complete 6 core courses that are the same as AGC's curriculum. In addition, you need to choose 2 electives either from the Civil Sitework specialization or Building specialization. Construction Supervision with an emphasis on Civil Sitework will help you train for jobsite supervision, equipment handling, and civil applications. On the other hand, Construction Supervision with an emphasis on Building focuses on supervisory duties specific to the building phase of construction and includes topics like green building and project management. We chose this program by SDSU because of the flexibility it has to customize the desired certification route, and it extends the AGC program as well – so you get the best of both worlds!

The Board of Certified Safety Professionals (BCSP) has a host of construction-related programs. The Safety Trained Supervisor Construction (STSC) certification is one of its major safety offerings for experts in this industry. By earning this certificate, you can train and qualify for applicable safety practices, relevant health rules, and effective jobsite supervision. It is an ideal course for leaders like supervisors, superintendents, managers, and directors in construction. The program prepares you for identifying jobsite hazards, checking for code compliance, documenting safety aspects, training workers to perform well, and collaborating with safety specialists. It is a very comprehensive certification with a key focus on safety, health, and environmental training, allowing construction supervisors to understand their responsibilities better.
Conclusion
To be a successful and reliable construction supervisor, you have to first know what you are looking for so that you can address and correct it. Without proper training and certification, there can be many gaps left open in supervisory skills and techniques because you still do not know what can go wrong. Construction supervisor certifications like those discussed in this article are designed to help supervisors become familiar with a range of possible problems on a jobsite.
These programs give you both the study materials and some hands-on field experience to help you watch and learn the process. Supervisors need to be excellent leaders, problem solvers, and multitaskers in order to oversee different trades and guide the project to its finish line. By enrolling in such certification programs, they can connect the dots better and get verified for industry competence through leading associations like the AGC. If you are not sure which program is right for you, you can first check with your company to see if there are any specific requirements for supervisor certifications and enroll accordingly. Otherwise, you can opt for popular credentials like AGC's Supervisory Training Program which has nationwide recognition and more certificate portability for multiple companies – all the better for increased job prospects!