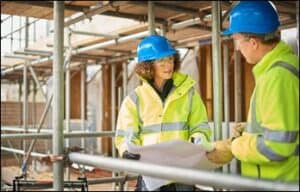 Construction superintendent training programs have an industry-wide recognition for qualified front-line professionals. These credentials allow new superintendents to launch their careers with exhilarating success. Experienced senior superintendents also get a chance to bolster their knowledge and site expertise through refined, field-tested strategies. Training certifications are imperative upgrades to construction resumes and LinkedIn job profiles. They create a reliable buffer against downsizing when (not "if") the economy slows down and you are looking to keep working. On-site and online construction superintendent training certification programs demonstrate that you are a practicing professional, regularly updating your management, logistics, safety, and supervision skills. All commercial, residential, industrial, and civil projects employ the latest technologies and practices to stay neck and neck with the emerging trends. Several vocational trainings offer efficient site supervision to deliver projects within budgets and schedules. Please keep in mind as well that some general contractors that you work for will reimburse you for "continuing education" such as the programs below, and your supervisor will appreciate that you are looking to continue your education, so don't be afraid to request reimbursement for some of these courses!
Formal Superintendent Training Certifications
1. AGC Supervisory Training Program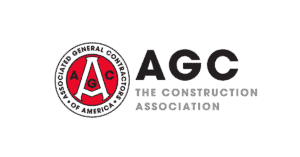 I listed the Associated of General Contractors of America (AGC) Superintendent Training as the #1 training mainly because I consider them to be the most active and instrumental association geared specifically toward commercial general contractors who specialize in vertical construction. Now, that's what I do, so I know that the people teaching those courses are living in my world day in and day out and can speak to the challenges that our superintendents and foremen are going to face on a daily basis. The AGC is the most active association for general contractors specifically in our city (Denver) and so I know that they are going to teach real world skills with people who have "been there" and "done that". Here are the 6 courses that are included in the AGC Superintendent Training Program:
Leadership and Motivation
Communication
Planning and Scheduling
Contract Documents
Improving Productivity and Managing Project Costs
Risk Management and Problem Solving
2. National Center for Construction Education & Research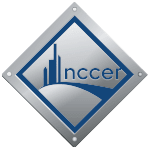 Headquartered in Alachua, Florida, the NCCER provides a combined collaborative effort of various constructions experts. The standardized training program conducts assessments in NCCER-accredited centers throughout the United States. Its Construction Superintendent Certification Program acknowledges and minimizes the gap in this industry for skilled, competent professionals. This is a joint certification in partnership with FMI and focuses on construction projects' planning and completion. Workforce development and project supervision form the core components of the modules. Three stages need to be completed to obtain the superintendent certification:
Construction Superintendent Assessment
FMI Field Leadership Institute
Online Application
3. Associated Builders and Contractors (ABC)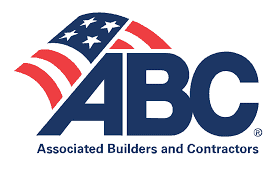 ABC is one of America's leading merit shop construction associations. Its Superintendent Certificate Program has been designed by industry experts to streamline on-site supervisory duties. Interested candidates are allowed to enroll in courses of their choice. You can also obtain the Certificate of Professional Achievement in Construction Supervision after completing the full training program. Some of the main topics include:
Planning and Scheduling
Quality Control
Understanding Construction Documents and Codes
Jobsite Leadership and Communications
Introduction to Estimating
Contractor Relations
Safety
Building Green
4. The United Brotherhood of Carpenters and Joiners of America (UBC)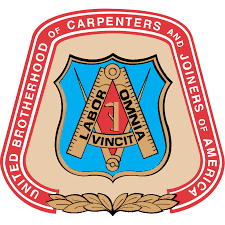 Headquartered in Washington, the UBC is one of America's construction pioneers with extensive training programs for the next-generation workforce. Its Superintendent Career Training (SCT) is a classroom and site-based program spanned over 18 months. You will get to explore firm-sponsored opportunities by working closely with mentors and professors of reputable universities. These professors bring in their reservoir of industry expertise and skills to perfect your site approach. Your career as an SCT graduate will skyrocket across all construction management horizons.
A sponsoring contractor selects a supervisory employee to participate in the program. The contractor will also pick a mentor to host various sessions for the sponsored trainee. All mentors are responsible to reinforce the instructors' coursework, which is based on the following areas:
Technical aspects of construction
Management strategies
Policy issues
Computer applications
Supervisory duties
Planning and productivity
Leadership skills and communication
5. IMPACT Ironworkers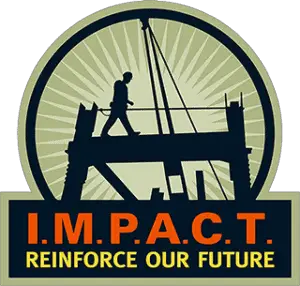 The Superintendent Training for Ironworkers from IMPACT and the National Training Fund offers a self-study online program and group-based sessions. Its blended learning flexibility targets those Ironworkers who have prior Foreman Training certification or experience as a foreman and superintendent. The learning outcomes are:
Identifying the roles of Ironworker superintendents
Managing project schedules, labor, and site
Implementing safety procedures
Understanding construction finance and law
Overseeing a project to its completion
Demonstrating influential communication skills
6. Retail Contractors Association (RCA)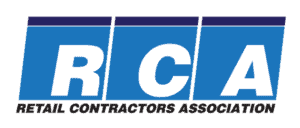 The Retail Superintendent Training Program caters to the special challenges of retail environments. In order to attain the title of an RCA Certified Retail Superintendent, the following criteria must be met:
3+ years of retail construction experience
OSHA 30-hour certification
Current RCA company employment
RCA's two-day workshop attendance
Certified Retail Superintendent exam at the end of the workshop
This workshop is best for superintendents, project managers, site engineers, and other retail construction professionals. It highlights these core topics:
Safety and Scheduling
Quality Assurance and Quality Control
Customer Focused Construction
Documentation
Standards and Best Practices
Productive Communication
Subcontractor and Change Management
Project Close-Out
University Based Superintendent Training Programs
A large number of colleges and universities offer "Construction Management" degrees, but I don't know if I have seen any that offer "superintendent" degrees. However, if you do try to get your education to become a superintendent by getting a Bachelor's or Associate's degree in Construction Management I can tell you with 100% certainty that you will learn everything you will need to learn in order to become a successful superintendent with a Construction Management degree. If you aren't looking to get a full degree, I have started seeing some smaller type scale programs such as a "Construction Management Certificate" program.
For instance, Colorado State University (Fort Collins, CO) has a Construction Management Certificate program and our company is looking to send 1-2 employees to it this year. This particular program is in person, so if you are in the Denver or Fort Collins area that would be an option. Otherwise I would suggest looking at colleges or universities in your area. There seems to be a new surge in trade school or "real world" experience type certifications in both high schools and colleges lately and I think that's absolutely great news and a great way to learn construction and specifically get superintendent training. Another example in the Denver area at least is the Community College of Aurora – they have a Construction Superintendent Certificate 18 credit program that offers exactly the right coursework to understand what a superintendent does and to get a tasted at learning some of the skill that are necessary to become a successful superintendent.
So hopefully your local area colleges or community colleges are starting to get on that bandwagon and there are some local or online options for you. These courses are great especially for someone who hasn't made the leap yet to a superintendent role because it will hopefully teach you more of the background – the "why" before you get taught the "how" and the "what" a superintendent does on a day-to-day basis.
Why You Should Consider Starting Superintendent Training
A large portion of the of the "baby boomer" current construction workforce is nearing the retirement threshold. With the millennial generation streaming into the construction sector, on-the-job superintendent training is imperative. The timeless field experience of skilled experts combined with updated technologies encourages career development. You will be exposed to real site experience and various construction enterprise resource planning (ERP) solutions. This is why you will benefit from on-site training sessions through job rotations that cover scheduling, safety, managing, documentation, etc.
The main reason why you should enroll in a superintendent training program is the exposure to jobsite skills you will receive just by observing professionals in action. Construction companies offer various training opportunities to their employees to help them advance in their fields. This also allows the new generation to learn the ropes and rebuild the industry's future. The programs are structured to take you through different on-site duties like project management, scheduling, estimation, worker safety, technology implementation, excavation, and building code compliance. So, if you are already employed, keep an eye out for such training opportunities within your firm. On-the-job training is the best way to get some hands-on experience in the field. Some valuable construction jobsite skills you can acquire through on-the-job training programs include:
Good leadership. A good superintendent is primarily a good leader and knows how to govern the site's overall dynamics – instead of crumbling under pressure.
Effective communication. Clear communication is important to drive the project and make sure all the stakeholders, clients, and construction teams are on the same page. Conflict resolution is also imperative, as things will not always go as planned, and you should be able to handle conflicts effectively so that the project stays within its timelines and budget.
Management. These include a range of other skills like project planning, estimation, scheduling, risk management, procurement, and site safety. Strong management skills always translate into problem-solving in the real world – and as a superintendent, you need to learn how to keep an eye on everything.
Construction documentation. You will work with various construction documents as part of your job on a daily basis. Understanding contracts and plans is, therefore, a crucial prerequisite.
Equipment handling. Proper construction equipment handling helps you practice and implement site safety by identifying hazards, using well-planned strategies, cutting downtimes, and increasing productivity.
Software proficiency. Since you will be trained by experienced professionals in your company, it is the best chance to learn and work with enterprise software solutions. You can also build your software skills by using apps like Procore, PlanGrid, Fieldwire, and Raken that are designed to address construction project management issues.
Pandemic readiness. Yes, that is a skill. And in today's world, it is the hallmark of a good superintendent. On-the-job training will allow you to observe changes in the industry due to COVID-19 and learn how your professionals are adapting. Unforeseen delays from travel bans and canceled shipments affect construction projects every now and then. So, watching the experts meet every challenge can give you valuable insights into your role as a superintendent during these times.
Virtual Opportunities
Apart from on-site skills, superintendent training programs also offer virtual opportunities like online tours and group collaborations. The best part about online programs is that they are flexible and encourage self-learning at your own pace. These personalized training courses are useful for covering the academics of jobsite supervision if you want to explore some theory as a beginner. Likewise, online training is a great chance for experienced superintendents to learn new software skills and bridge any technological gaps.
Green Construction
Superintendent training programs like those discussed in this blog often include modules on green building projects. These modules focus on different aspects of green construction in terms of sustainability, energy efficiency, climate impact, and carbon emissions. Construction experts who are aiming to become superintendents can pursue a LEED certification to learn more about environmentally-aware practices. Other green programs are also structured for contractors, engineers, estimators, and superintendents, so they benefit many construction roles.
These were the 3 main reasons to consider superintendent training, both as an aspiring student and an experienced superintendent.
Since training programs and certifications are usually updated with new goals for each year, you can always find something relevant and productive to build – or refine – your skillset.