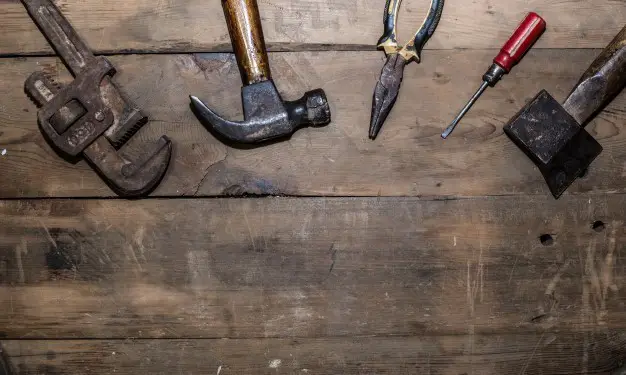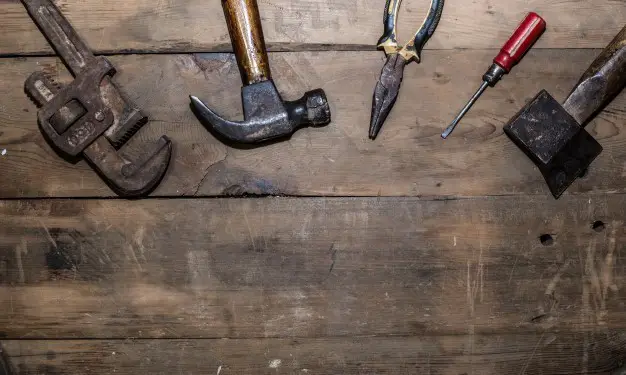 Starting a handyman business is a great way to become your own boss. You can utilize your skills for your own business instead of working for other people. You have the freedom of determining your work hours and fees, and you can determine (to certain extent) what kind of projects you work and who you work with. Here are a few basic steps on how to start a handyman business.
Determine Your Services
A handyman business can offer a wide range of services that include general construction, painting, plumbing, lawn maintenance, building repairs, HVAC, and electrical installation and repair. You must determine the services that you are going to offer to your clients. It is better to choose the services which you have knowledge, skills, and experience to offer as a professional. Even if you are going to employ people in your business, it is still better to specialize in areas that you can understand so that you can price the work properly, and troubleshoot the work if at all necessary. Completely relying on your employees for services can be detrimental to your business and reputation since may not perform tasks as well as you would like.  You may not have the expertise to realize it or fix it if it's not in your set of skills.
Identify Your Customers
Besides determining your services, you must also identify your target customers. Will you be focusing on residential jobs of small size or will you take up large contracts for commercial businesses? For new handyman businesses, focusing on small scale jobs may be the better option to start, but the biggest struggle for anyone starting out in business is how to drum up enough business to keep yourself busy. If you have the experience of working on large contracts and have the employees as well, then you may take on large jobs as well, but keep in mind that you sometimes have to "payroll" a project to a certain extent, meaning you are going to have to pay for materials and employee wages ahead of time until you receive final payment for the project, so sometimes your working capital will drive the maximum size of a project that you can perform. The person or organization you are going to work for will also affect your business. Working for some people can be a pleasing experience, while others can be pesky. It is better to work for people where you feel happy but sometimes when you need to pick up some work you may not have much of an option in terms of who your next client may be. 
Register Your Business
Once you have identified your services and customers, it is time to register your business. Choose a name for your business (Please feel free to see our other article – Handyman Business Names for ideas) and apply for registration. You may need to contact an attorney for your paperwork.
Get a License
Quite a few states require handyman businesses to obtain licenses. Some of them may require you to have licenses for specific trades as well. Reading the contracting laws of your state will give you the required information. Find out the services that you need a license for and apply for the same. If you are planning to focus on small handyman jobs, your state may allow you to run your business without requiring a license below a specific monetary threshold (such as jobs below $500). However, certain services such as electrical and HVAC jobs may require a license irrespective of the size of the job.
Buy Tools and Hire Employees
You will need to buy tools and equipment for your business, depending on the services you will provide. A utility van or truck may be required for transporting equipment and employees. If you don't have the money to purchase one, lease or opt for a pre-owned vehicle. You may have to hire employees as well if you need the manpower. However, if you are going to do small repairs, you may be able to work alone. You will also be required to purchase insurance for your company, vehicles, and employees if they are working directly for you (in lieu of them being independent contractors).
Market Your Business
An important but often ignored point when starting a handyman business is marketing. People must know that your business exists before they can hire you. Allocate a small amount of money for advertisement. List your business on online market places and directories such as craiglist.com, angieslist.com, or homeadvisor.com You can also send out mailers, hand out leaflets door to door to promote your business.
If your budget allows, get a website made for your handyman business and promote it online. Social media platforms, especially Instagram and Facebook, are other digital places for marketing. You can contact a marketing freelancer or agency to determine the best advertising platforms for your business. Whenever you complete work for someone, request them to recommend your business to their friends and colleagues. Word of mouth can be a great way to build your business without spending a penny.
Build a Network
Finally, the last thing you are going to while you are starting a handman business is to build a network of like-minded trusted tradesmen.  Although you will be working for yourself and by yourself for the most part, it's always helpful to have others who you can lean on who may have a little more expertise in certain areas of construction or repair, or who could potentially help temporary if you take on a big job that takes more than one person.
Good luck on starting your handyman company and feel free to let me know below in the comments if I missed anything!
Dan