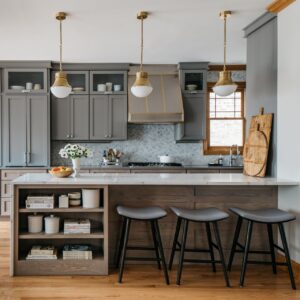 Interior design is an important component within the construction industry, for both residential and commercial purposes. As an interior designer, you will be responsible to transform an existing interior into a personalized space that is aesthetically welcoming. You will execute planning, organization and effective communication with all your stakeholders. Clients aim for solutions that conform to proper safety regulations and reliable services, in addition to creative color palettes and designs that will change their perception of living. Commercial interiors may contribute greatly to your portfolio, ranging from retail stores and office designs to healthcare, restaurants, museums, galleries and a lot of more diverse applications. Interior design packages are an efficient way to complement your services.  
Once you find a potential client who decides to employ your design plans, it is imperative to introduce some effective design packages that will showcase relevant work. In this way, you address the client's problems by proposing smart packages that they will be inspired to purchase. It is important to remember that the client will only decide to hire you if you convince them with solutions they cannot refuse.
Here are some great strategies for interior design packages that will resonate well with your clients:
1. Always make sure that the package is specific and customized to what the client is looking for. You cannot create general packages that target a wider audience and believe that all clients will like it.
2. Communicate clearly and gather all the expectations, then try and surpass those to impress your client. You can even collaborate online through video chats to get a virtual tour. Prioritizing the correct niche will help you create dynamic packages tailored to the client's wish.
3. Categorize your packages into:
small scale for minor renovations and interior remodeling projects at around $400.
medium scale for specific rooms like kitchens, bathrooms, and conference rooms. This package will cost anything within $400 – $1500, including custom furniture and color swatches selection, cabinet design, tiling choices, etc.
large scale for full building or home refurbishment at $2000 and above to include site supervision, documentation, mood boards, wall artwork, and lighting services.   
4. A consultation package may cost around $150 to include a free initial review of the client's place, collaboration on requirements, proposed designs with revisions, budget forecasting and complementary accessorizing.
5. Packages can also be hourly paid services for short-term projects like installations, adjustments for proper ambience, good acoustics, etc.
6. Interior design packages are budget-oriented and meant to optimize your actual service. Clients should be informed that in order to exploit full-range opportunities, they must opt for the actual service instead of a package.
7. The packages must clearly define the duration, milestones, mode of delivery (online or face to face), and the number of revisions allowed. The customers must know exactly what they will receive out of the package.
8. Your website should streamline your work with user-friendly interfaces that will direct the client through all your offerings. Ideally, your packages should have a clickable "purchase" button for online transactions, allowing clients to submit applications and schedule a meeting with you.
These were some useful ways to promote your endeavors in the form of interior design packages. The end result should be a timeless, spatial work of art that brings life to any environment.