Sometimes the space that is specifically designed for working can lessen your productivity. If you are working in an open office, it is difficult to escape other's conversations and focus on your work at times. You would want to block the noise of people working at 18 inches distance from your either shoulder without blasting your music tunes aloud or disturbing them. Office headphones are versatile headsets that can be used in your workspace or an office-like environment. These headphones serve the purpose of blocking the ambient noise of a moderately busy open office with minimal leakage that does not bother the people around you. They should be comfortable to use for a long duration of time and if you like to listen to loud music then you should bring a pair of good headphones to the office that does not distract people working around you.
Below are some of the recommendations for the best headphones for open offices that do not bother people and which allows you to focus on your favorite music, podcast or anything else with zero distractions.
Bose Wireless Bluetooth Headphones 700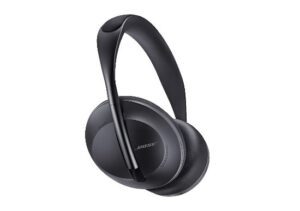 Bose Wireless Bluetooth Headphones 700 are one of the best headphones for office use because they feature a decent sound, great noise isolation, and an impressive Bluetooth microphone that comes all wrapped up in a smooth package. They come with a futuristic yet sophisticated design with a premium look that is comfortable at the same time. They include one of the best Bluetooth microphone that has a clear recording quality along with exceptional noise handling. Bose Wireless Bluetooth Headphones 700 remarkably isolates noise in the mid and treble ranges, which are mainly behind most of the open office sounds like the hum of A/C unit or ambient chatter. They feature Alexa Voice Control that offers easy access to voice assistants for music, weather, navigation and more. Additionally, they come with an auto-timer as well. You can listen comfortably for several hours and they offer 20 hours of wireless battery life also. Overall these headphones are a competent choice that offer a good value for office use.
Sony Noise Canceling Headphones WH1000XM3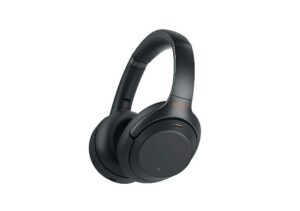 Sony Noise Cancelling Headphones WH1000XM3 are an ideal choice for those who prefer customizing headphones sound in a better way that suits their taste. They don't come with a great microphone like the Bose Wireless Bluetooth 700 but they can be customized much better because of the Sony Headphones Connect app which provides access to a Graphic EQ room, adaptive noise canceling, sound positioning effects and also different Bluetooth codec options. Sony WH1000XM3 Headphones are well built and have good battery life. They also feature the industry's leading digital noise-canceling and Alexa Voice Control for voice access to music, information and taking phone calls.
Plantronics Wireless Noise Cancelling Backbeat-Headphones PRO 2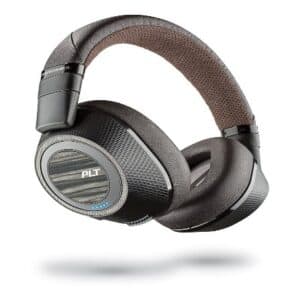 Plantronics Wireless Noise Cancelling Backbeat-Headphones Pro 2 are less expensive and have a physical control scheme that is easy to use. They feature decent noise isolation, an excellent 24 hour battery life along with an amazing bass-heavy sound which is great for you to enjoy your favorite music list all through the day. Backbeat Pro 2 allows you to connect two devices at the same time and switch seamlessly between them. They include smart sensors that pause the music automatically when the headphones are removed and then resume to playback when putting back on. You can easily minimize ambient noise while in office or traveling by simply turning on their active noise canceling (ANC) button. Plantronics Backbeat Pro 2 provides great value for their price and are a good choice for those of you who prefer easy-of use physical controls and don't dislike their bulkier design.
Master & Dynamic MH40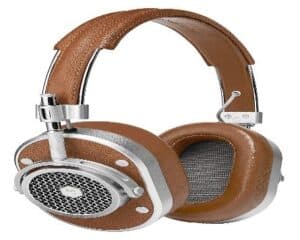 Master & Dynamic Headphones MH40 are comfortable, stylish and produce top-quality sound making them a good option for you to use them in open offices. They feature custom 45 mm neodymium drivers, memory foam ear-pads, and removable lambskin. Moreover, they can also fold flat so that they do not occupy much of the space in your bag while traveling to and from your office. The body of these Master & Dynamic Headphones is made from leather, aluminum, and stainless steel which make them into a more durable set than many of the other cheap pairs in the market. These wired, over-ear and gripped headphones come in 12 color options with a two-year warranty and include a 3.5 mm cable along with audio controls and a protective carrying case as well.
Bose QuietComfort 35 (Series II) Wireless Bluetooth Headphones
Bose QuietComfort 35 Wireless Bluetooth Headphones (Series II) are another good option for those of you who work in a noise-sensitive office but still like comfortable headphones. They are excellent noise-canceling earbuds that are way comfortable than the traditional in-ears which leak less sound than the over-ear headphones. They have a good control scheme that's easy-to-use and come with a neckband design which ensures the earbuds are present at arm's reach always. Bose QuietControl 35 Headphones hold 20-hour battery life, connect over Bluetooth or NFC and interact with virtual assistants. They also can be used wirelessly or with a 3.5mm cable and consists of adjustable noise cancellation. Lastly, they are Alexa enables which provides access to music, information and more. These headphones provide good isolation performance that makes them an acceptable choice for many office users.
Soundcore Life 2 Wireless Headphones by Anker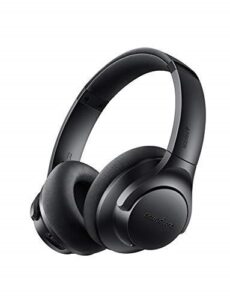 Anker Soundcore Life 2 Wireless Headphones are one of the best headphones for work in the budget category. They are reasonably well-built which makes them comfortable over-ear headphones. They feature decent sound and provide a satisfying listening experience with most of the genres of music. They come with a good quality carrying case and have exceptional 28-hour battery life. But they don't feature any power saving option so you have to make sure to turn them off when not in use otherwise their battery will continue draining. These Soundcore Life 2 Headphones offer average noise isolation but they isolate well in the treble range which makes them fit to mask out noise without disturbing your coworkers. They work fairly well for their price and offer a good value overall.