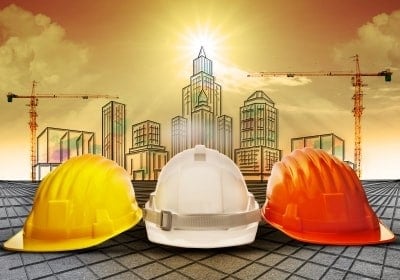 Image credit: Khunaspix via FreeDigitalPhotos.net
Construction and project management services are important for driving a project forward using a clear roadmap created by experts working on the project. These services can be both standalone and combined services depending on the size of your project and the level of management required. In this article, we will talk about some construction and project management services you can choose as the project owner by browsing some key similarities and differences between each category.
Construction and project management services – the similarities
Construction management is a part of project management itself, so there are lots of overlapping services common to both categories. If you look at these services as a whole, you will find various similarities in terms of project stages within construction and project management. Such services are designed to stretch from preconstruction all the way into project closeout, so they are mostly management and administrative tasks that work behind the scenes to monitor progress, detect red flags, track schedules, and so on. Various end-to-end services begin as soon as you hire a construction or project manager – which is one of the first things you will do as the project owner. The goal is to implement reliable construction and project management services that can coordinate the daily jobsite work and drive the project to its finish line.
Construction/project managers are hired directly by project owners and have a responsibility to represent the owner's interests, visions, and goals – right from the planning stage until the project closeout. You will work with a construction manager and a project manager for most project types (especially the ones that are complex), and here are the common services offered by each role depending on your project's specifications.
1. Planning and design
Construction and project managers require extensive planning to coordinate project activities, anticipate roadblocks, create schedules, and help the owner set realistic goals and budgets. The planning stage works closely with the owner's expectations for the project, and this also requires the input of various engineers and architects to refine the goals until they are crystal clear and decide whether it is actually feasible to work on such a project. Together, all these construction experts analyze the initial project details and break them down into achievable targets. So, planning is all about de-cluttering specifications until the following key details emerge:
Feasibility aspects
Land surveys
Applicable permits
Environmental impact of the project
Budgeting and estimating
General timelines
Required labor and materials
Once you have moved from ideas to written notes, it is time to refine these further using designs and drawings, so your architects, engineers, and designers will work on blueprints and other drawings while your managers will make sure that each document stays compatible with the proposed costs and schedules.
2. Preconstruction
With the results of the planning stage, your construction and project managers will move on to preconstruction – which covers all the prep work required to begin the main construction.
Your plans, drawings, specifications, and other documents will be submitted for permits as well as contractor bids, which will finalize which construction activities and project goals are approved by your local authorities so that you can hire a suitable contractor for the work ahead. Preconstruction also includes risk management and procurement duties, as your construction and project managers need to ensure effective backups and timely deliveries of materials, equipment, and other resources.
Vendor selection is crucial early on in the project because you want your resources to be delivered at the right time when they are needed – not too early and definitely not late at all. This requires good research into local and foreign vendor options depending on what is the most feasible choice for your project's current standpoint. Things like material availability, prices, and inflation should be considered beforehand, making preconstruction the best time to do so. Your managers will issue purchase orders based on the project schedule to streamline procurement for each jobsite activity. By the end of this stage, you will have a construction crew ready and a clear roadmap available for your project to take off.
3. Construction
This is the stage where the main construction work begins, and your construction and project managers will oversee aspects like:
Site investigation
Site and worker safety
Task and resource allocation
Task delegation
Tracking permits
Managing schedules and budgets
Monitoring inventory control
Ensuring quality control
Ensuring compatibility with project scope
Managing RFIs, contracts, and other submittals
Managing payrolls
Stakeholder collaboration
Reporting
Communicating with key experts like estimators, surveyors, inspectors, engineers, etc.
Updating the owner
The construction stage also requires thorough change management to track those events that fall out of the original specification. Anything that affects the project, causes delays, requires a change of plan, exceeds the budget, or demands rework should be managed through change orders – which is where your construction and project managers step in to keep an eye on these documents and ensure that the project gets back on track as soon as possible.
All such construction and project management services rely on digital tools and apps that speed up the work of managers and provide a single platform for everyone to use and stay updated. Procore and Fieldwire are two examples of construction management software that provide a range of features to support project planning, scheduling, budgeting, resource tracking, payrolls, inventory management, jobsite monitoring, daily updates, reporting, documentation, real-time communication, punch-list management, and a lot more. These software apps are used by construction and project managers to streamline their services on a single, synchronized platform that automates most of their administrative roles and eliminates the risk of errors – so nothing gets a chance to slip through the cracks.
4. Project closeout
Finally, the newly constructed building or structure can be handed over to you – the project owner. This marks the end of your company's construction and project management services after the final checks for punch lists and inspections are complete. Your managers will provide all key documents like warranties and a Certificate of Completion as written evidence of code-compliant work. For commercial properties, the closeout stage often requires managers to train or instruct the owner on how to use or maintain the building's features.
In this way – from planning to closeout – construction and project management services help managers break down the full project into crystal clear milestones that are more achievable and realistic when done part by part. Since each stage in construction follows a sequence, these services help you establish chronological events for your project so that your crew follows the right order of events (like framing and MEP before flooring) to avoid reworks ahead.
By hiring construction and project managers, you add a degree of accountability and trust, as these professionals are responsible for both the success and credibility of your project.
Construction management vs project management
As we saw earlier, construction management is in fact a part of project management, which makes the role of a project manager more demanding and extensive compared to that of a construction manager. If we look at these roles as standalone services, there are some key differences between the two, and here is how they both differ in construction.
Construction management
Construction management services are more strictly limited to the main construction activities of a project, so the primary work environment is the jobsite for supervision purposes – and there are frequent office-based tasks as well, like monitoring progress on a computer or conducting meetings. The focus here is to zoom in on construction and jobsite details to have a good head start on the updates and be able to alert project managers as well as owners accordingly. Your construction manager (CM) will have a firsthand update on the following aspects:
Schedule management and tracking
Cost and budget control
Safety practices
Permits and applicable laws
Jobsite management and tracking
Adherence to project scope
Procurement
Inventory control
Reporting
Quality assurance
Risk management
Implementation of management software
Employee training/certification tracking to check eligibility
Since this is a more specialized role, in terms of education, construction managers require at least a bachelor's degree in construction management, construction sciences, or similar majors. In addition, they need relevant certifications from organizations like The Construction Management Association of America (CMAA) to bridge gaps in skills and sharpen their management caliber.
Project management
In comparison, project management has a broader perspective on construction. While construction managers have to dig deep into jobsite details, project managers (PMs) look at the bigger, overall picture to keep the project going. They receive updates from construction managers and have a more office-based role to focus on administrative tasks. They create schedules, track budgets, conduct meetings, receive feedback, plan backups, mitigate risks, and simply have a bird's-eye view of the project – which allows them to build a roadmap for everyone to follow, and then track each performance accordingly. Project management is an important top-tier responsibility required to complete projects on time and within budgets. It often includes consultation, project advice, and recommendations as part of the planning process to help owners understand their options better.
Project managers need relevant degrees in management as well as sufficient experience in leading construction-specific projects. Your project manager will perform most of the duties of a construction manager – such as scheduling and reporting – and also focus on quality assurance aspects for each stage, so if something does not meet the right quality standards or fails to match your goals, then it needs reworking. This also includes priorities for efficiency in construction, which demands well-planned procurement and resource allocation from the PM's end to boost profitability and cut down losses. In addition, project managers have strict responsibilities for estimation and budget tracking, so if any stage in the timeline has been under or over-budgeted, it is your PM's job to address the relevant departments for their faulty estimates. Project managers also have a huge role in building relationships with clients, designers, vendors, subcontractors, etc. to increase the chances of repeat work in the future.
Conclusion
You might not require full-scale construction and project management services for all projects. Usually, larger projects with more complexities and tough schedules need the services of a construction and project manager to supervise the project as a whole and give it the right direction. You can hire a construction manager for short-term assistance with a project that has already taken off in terms of its design and approvals and just requires a managerial perspective to guide it to the end. However, if you are looking for someone to take the lead right from the beginning (i.e. the planning stage), you will need a project manager for such long-term collaborations. While choosing a CM or a PM for your next project, make sure to hire experts who have relevant skills for your specific construction goals and expectations so that they can apply the right laws, get applicable permits, and ensure a well-executed project from start to finish.