In our blog for "Construction Superintendent App", we wrote about various interactive software that has helped to transform the construction industry. Information technology has formed a pivotal turning point for construction superintendent tools and workforce coordination. Its monumental impact is allowing generation X and millennials to quickly gain confidence and abilities in the construction world as tech-driven construction professionals. So, it is no surprise that the most common construction superintendent tools revolve around smart gadgets and software solutions. Within the fast pace of projects and information flow in today's construction world, it is even more important to keep up with current construction plans and be able to convey information back to the design team as before. As a superintendent, you need to synchronize the overall project activities, so they appear as a single cohesive working unit. This involves maximizing effective communication and automating reports for the folks back in the office and all stakeholders. In addition to the apps discussed in the previous article, some resourceful superintendent tools frequently used today are as follows. These are all accessible on smartphones, tablets, and laptops.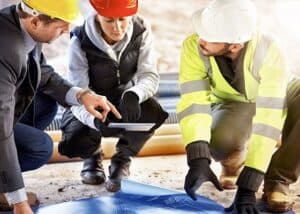 Digital Software Construction Superintendent Tools
1. Raken Field Management – Toolbox Talks and Daily Reports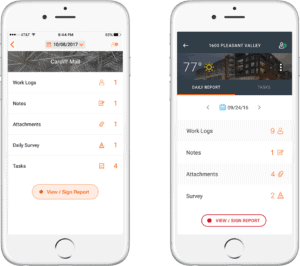 Raken app provides an interactive Toolbox Talks feature that uniquely streamlines hazard control meetings for superintendents. You can raise important safety topics and pass your smartphone or tablet around to collect digital signatures for acknowledgement. You can also snap a photo of the hard-copy signature sheet to document the safety meeting. Managers can select topics and confirm schedules to alert the superintendents for addressing the next safety issue. Compliance reports and signatures are automatically forwarded to the directors.
2. Procore Daily Log Tool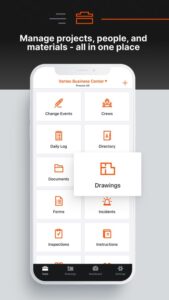 This log tool from Procore helps to capture critical field observations for immediate reporting. Project managers and superintendents can access labor, material, communications, equipment, and miscellaneous construction events as they arise. Weather updates are displayed automatically to take precautions for site activities. All the data is archived systematically for future references. Labor hours get logged into the system for easy tracking and payroll processing. They can also be exported as Excel spreadsheets. The user interface is quite simple with a drag-and-drop feature for personalization. Procore solutions are compatible with Microsoft Project and various other scheduling programs. Daily Log allows you to manage your schedule by entering the day's tasks, subcontractors, duration, and percentage completion. These log files download as PDF documents for easy editing and sharing.
3. HeavyBid Pre-Construction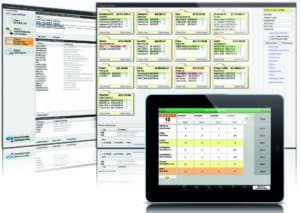 This estimating and bidding software tool is designed for civil infrastructure teams. As a construction superintendent, you can rely on HeavyBid for strong project biddings with no more elusive guesswork. The tool enables you to import DOT data, build an estimate, compare subcontractor quotes, and update your bids competitively. You can save complex, custom-made calculations and formulae into libraries for future use. Furthermore, imported data from Primavera or Microsoft Project allows reviewing and analysis on the HeavyBid app.  
5. Smartsheet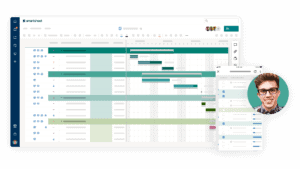 Smartsheet is a scheduling and project tracking tool that generates Gantt charts automatically to adapt changes. You can create self-designed timelines and descriptions while following the critical path for nearing deadlines. Teams and stakeholders sign in to track progress, collaborate, and follow up on implementations. Smartsheet focuses on real-time transparency so you can supervise each member's contribution to commercial, residential, and industrial projects. The automated flexibility is a refreshing change from scribbling on calendars on a daily basis.
4. Communication tools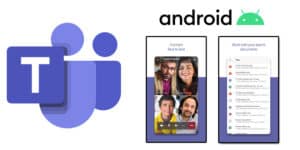 Intuitive communication software is necessary for making simple calls, participating in video conferences, sending emails, texting, and leaving voice notes. Microsoft Outlook is a commonly used email service. Teams, Skype, FaceTime, Facebook Messenger, and WhatsApp offer usable interfaces for audio/video calls and chats. The app versions are available through Google Play Store and App Store so you can handle communications on the go. These apps support file sharing as attachments.
Superintendents also use walkie-talkies that are military-standard, 2-way radio systems. These are durable against moisture and debris. Motorola and Kenwood are famous brands for such 2-way radio devices that enable instant conversations.
Aerial surveillance drones are incredibly useful for site supervision. DroneDeploy's cloud-based solution is an example of managing drone maps, reports, and 3D models. You can improve your site-based communication with managers and engineers via real-time inspection data.
Construction Superintendent Jobsite Tools
Believe it or not Superintendents also frequently resort to what I like to call the "real tools" in the field. Not every project (large or small) can be planned perfectly so more often than not one of our superintendents find himself or herself picking up the traditional tool on occasion to wrap something up. Here are the most common superintendent tools that can be found on a jobsite:
Hammers and Tape Measures
Hammers and taper measures are to superintendents as the pen and calculator are to our engineers. They nearly always need them so they nearly always have to have them on hand. These of course help them take care of miscellaneous issues that occur throughout the job site.
Optical Surveying Tools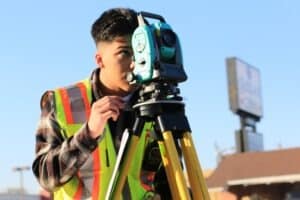 Tools such as laser levels, total stations, builder's levels, and theodolites – and now GPS locators more than ever – offer auto-leveling and angle precision. They allow contractors and superintendents to control layout configurations for door/window frames, leveling tiles, checking for land elevations, and masonry alignment. These laser tools deliver geometric perfection that highlights the architects' work.
Cordless Drill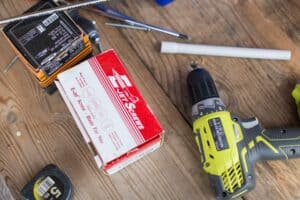 Battery-operated and pneumatic cordless drills are efficient tools for maintenance purposes during inspections. They are portable and lightweight, and so you can quickly add final touches to installations. LED-lit designs are useful in dim construction areas. 
Temperature Gun
A temperature gun allows you to safely aim and measure the temperature of any object without having to get in contact. It is also known as an infrared thermometer and can be used for making remote measurements of indoor and outdoor areas. Some examples are electronic circuitry, industrial equipment, vehicles, motors, hot asphalt, HVAC systems, leak detections, and fire control. The temperature gun is cleverly designed to detect readings from areas that are difficult and unsafe to reach by humans.  
Construction Superintendent Tools Available Online
Construction superintendents usually carry their hand tools like hammers, pliers, tape measures, screwdrivers, etc. in a tool pouch. So, anything they might need at work stays within accessible reach. Apart from these hand tools, there are various power and pneumatic tools that can be found around the jobsite. They are designed to replace manual input with electrical power and air compression to simplify – and speed up – construction tasks. Here are some best-selling tools that can be purchased online.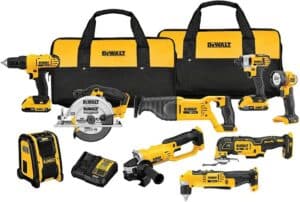 DEWALT 20V power tool combo kit has nearly all the power tools used by construction superintendents, contractors, and other experts. It includes the following tools: cordless drill, impact driver, reciprocating saw, circular saw, oscillating multi-tool, grinder, right angle drill, DCB203 20v MAX XR batteries, and other compatible hardware. The lightweight 1/2″ compact drill driver uses a high-performance motor. The 1/4″ impact driver creates maximum torque to fasten screws into wood, metal, or other surfaces.
DEWALT's oscillating multi-tool delivers greater runtime using various attachments for sanding, scraping, polishing, and cutting applications. The circular saw has a powerful 5150 RPM motor that can help you make linear cuts effortlessly. You can also use the reciprocating saw for more flexibility and maneuverability to cut materials like PVC and metal. The grinder tool operates on an 8,000 RPM motor to support high-power cutting and grinding with tool-free wheel changes. To top it all, this combo kit also has a jobsite Bluetooth speaker that you can use for making instant announcements and alerts.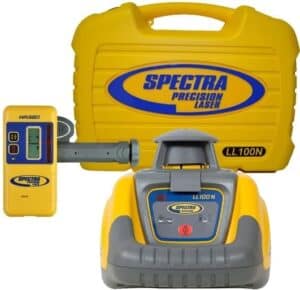 This laser level kit includes the following components: LL100 laser level transmitter, HR320 receiver, C59 rod clamp, alkaline batteries, a durable case, and a user guide. The automatic self-leveling tools help construction superintendents and other jobsite teams with accurate surveying and referencing. The transmitter is remote-controllable and creates 360-degree coverage, and you can use the handheld receiver when mounted on the rod clamp as well. It is a simple, one-button tool that makes construction on patio, terrace, pool, and other landscape projects easier. The overall rugged design has an IP66 environmental rating for weather and waterproofing features. This gives the laser level better stability on the jobsite, as it can withstand impacts from accidental drops – which also prevents unnecessary downtimes. The unit's alkaline batteries ensure continuous performance by minimizing disruptions caused due to no power.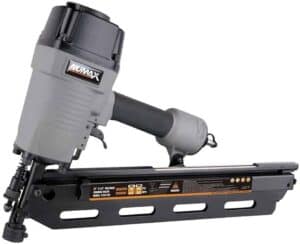 Pneumatic tools are important construction superintendent tools. This NuMax Nail Gun, for example, has a lightweight and sturdy design that makes it quite portable for framing, flooring, roofing, and fencing applications. It has an ergonomic handle for added comfort during repetitive tasks and makes the best choice for construction contractors, superintendents, and even DIY users. You can use the interchangeable trigger for both quick-fire and single-shot purposes. The nail gun enables depth adjustment and comes with a no-mar tip, so it works on various surfaces without slowing you down. The package includes a pneumatic 21 Degree 3-1/2″ full round head framing nail gun, interchangeable triggers, air tool oil, and different adjustment tools. On the whole, this pneumatic nail gun helps you customize your projects minus the hassle of managing multiple tools and equipment.
FAQs
How Do Construction Superintendents Stay Organized?
There are different ways and management strategies you can use to stay organized as a busy construction superintendent. This job requires a lot of multitasking, so the first important step is to keep your notepad ready to use and maintain a checklist of priorities for each day. By quickly noting down reminders and emerging updates, you can keep a track of the ongoing work and prevent things from slipping through the cracks.
The next key strategy is to download the right construction management app and use its dashboard features to monitor different aspects of the project. Digital tools have become a construction necessity, and they provide a synchronized communication plus management platform for tracking progress, accessing documents, collaborating with stakeholders, and so on – all of which help with staying organized and efficient. In addition, these apps generate custom checklists that you can use or edit on one platform for different purposes like inspection, toolbox safety topics, reporting procedures, and so on.
Task delegation is another important technique and allows you to prioritize tasks – hence organize the workflow better – as well as allocate them to potential employees to keep the project on track. In this way, you can divide and conquer each milestone, encourage teamwork, and prevent roadblocks effectively.
Construction superintendents also need good organization skills for inventory management, as this is a crucial part of every project. To do this, you should implement and update a tools and equipment inventory checklist for each stage – again, this is something you can do using an app for better efficiency. Also, equipment tagging is an efficient smart control technique for tracking faulty tools/equipment and receiving instant alerts about maintenance schedules. Such automation strategies help superintendents rely on smart controls to streamline their jobsite responsibilities without having to inspect each equipment one by one.
How Can A Construction Superintendent Improve?
Both personal and career improvement can help you be a better construction superintendent. To begin with, you need the willingness to discover and learn throughout your career, so this requires an interest in continuous development if you are aiming to improve your skills. Learning does not stop at your construction degree, so consider ongoing training and certifications to acquire new skills, practice emerging technologies, learn a new software, explore better logistics and procurement options, and enhance your management prowess.
Accepting that there is room for improvement also means that you are open to feedback and criticism, which is important for both personal and professional development. By listening to your teams, encouraging them for suggestions, and connecting with senior supers, you can focus on solutions for more immediate project results as well as work on other career aspects at your own pace.
Lastly, good project tracking is key to improving your career as a construction superintendent. This includes taking frequent notes to mark reminders/updates/alerts as they arise, so it helps to keep your notepad at hand and remember things to do before you forget them.
What Are 5 Characteristics One May Need To Be A Superintendent For Construction?
Being a construction superintendent requires the following key characteristics:
1. Collaborative. A superintendent with a good collaborative zeal can take teamwork to the next level. This can be through multilingual benefits, networking, strong communication, task delegation, problem-solving, and thorough reporting/documentation skills. Quite often, superintendents are required to travel between cities for different projects, so being collaborative is a major characteristic. It allows you to both lead with confidence and acknowledge what your team members bring to the table.
2. Detail-oriented. To be a construction superintendent, you have to be detail-oriented and find out as much as you can about the project and the client before any work begins. Diving into details is important in construction management because it allows you to gear up with all the necessary information on time.
3. Tech-savvy. The more proficient you are with construction apps and technologies, the better. Construction superintendents rely on the use of good digital tools to streamline their responsibilities on a single platform. With every passing year, the shift to digital solutions in this industry keeps rising, making tech-savviness a valuable characteristic to own as a super.
4. Safety-driven. If you are a construction superintendent or about to become one, you need a safety-first approach for every project. This includes planning and ensuring the safety of your employees as well as your jobsite, so it is your responsibility to implement OSHA rules, train employees on safe equipment/vehicle handling, plan inspections, reinforce code compliance, and so on.
5. Adaptable. Lastly, being a construction superintendent requires dealing with the unpredictable construction world that keeps changing – whether it is material pricing or a new technology. So, having adaptable skills that help you multitask and go with the flow is always valuable, as they encourage a problem-solving attitude and allow you to focus on solutions.
Is A Construction Superintendent A Stressful Job?
Being a construction superintendent is indeed stressful, considering the unpredictability of a jobsite and the variety of duties you need to perform. A lot of multitasking is involved while working between jobsite and office environments, which makes this job very demanding. As a superintendent, you have to work with multiple stakeholders – each with their own expectations for the given project. This requires keeping everyone updated based on their specific interests, which holds you responsible for supervising your site workers, tracking information, organizing inspections, alerting managers, training new employees, connecting with vendors, ensuring site safety, reporting, and a lot more.
Most supers are expected to travel and work overtime for larger projects. Meeting deadlines while addressing emergencies is also very challenging. Working under such pressure can be stressful for most superintendents, especially if there is a lack of proper management and organization strategies in place, as one mistake can create a ripple effect throughout the jobsite.
Is Being A Construction Superintendent Hard?
Construction superintendents do have a hard job, with most of the challenges arising from meeting deadlines, dealing with crises, planning timely reworks, maintaining detailed documentation, and tracking the workflow. You need a good head start on each project to be able to deal with potential roadblocks ahead without extending the finish date, and this can be difficult to manage, especially for large projects. Since you are in charge of the entire jobsite, you are answerable to several stakeholders on a daily basis, and tracking updates for each department increases the number of subtasks you need to do. All of this requires good management techniques using construction apps along with good task delegation skills, without which it will be tough to keep the project on track.
Is A Superintendent Higher Than A Foreman?
Construction superintendents are in charge of managing and overseeing the entire jobsite, so they have both site responsibilities and office-based administrative work to perform – which gives them a more leadership and managerial role. Foremen, on the other hand, have an entirely site-based responsibility for guiding and working with crews based on the instructions they receive from their superintendents. This places a superintendent higher than a foreman on the construction hierarchy. Superintendents have greater authority than foremen in any construction project. Foremen are generally answerable to their supers, so they have to make sure that they report to superintendents on time.
Is A Superintendent Above A Manager?
The roles of a construction superintendent and a manager can overlap because of some key similarities in both professions. However, in general, a superintendent works under the instructions of the project manager, which places the manager one level above the super. A project manager works and communicates directly with the client, so this marks the starting point for what is needed to be done. In any construction project, the manager has an office-based job that focuses on the big picture and builds a roadmap for different construction professionals (including superintendents) to follow. Project management is all about the administrative tasks that ensure the project's timely completion and overall success.
In contrast, superintendents have no direct link to the project client and can instead contact their managers to forward requests and updates to the client.
They usually switch between office and jobsite settings depending on their day's schedule – but have a more jobsite supervision role to perform based on the schedules, budgets, and specifications provided by the manager. So, as a superintendent, you will report to your project managers and work under their directions.
What Are The Three Main Responsibilities Of A Superintendent Before Construction Can Begin?
Pre-construction responsibilities for a superintendent may differ between projects. However, the following are the 3 main and common responsibilities to address before construction begins:
1. Diving into details. The primary responsibility of a construction superintendent is to do thorough research on the project, get right down to the details, and make sure that everything is crystal clear early on. This includes reading construction documents and ensuring that all the applicable permits are in place.
2. Preparing the site. As a superintendent, you need to visit the jobsite beforehand, observe safety aspects, plan logistical scopes, organize temporary offices, and predict the needs of your crews. This will help your teams be better prepared from Day 1 itself, and you will have enough head start to plan backups down the road.
3. Employee selection. Superintendents are also responsible for hiring suitable workers for their jobsites. This involves anticipating the skills needed for the given project and hiring the right workforce that is capable of doing the job well. Quite often, new employees require additional training to bridge software gaps or learn new practices, so it is important to build a competent team before construction begins – or else you put the credibility of your project at risk.