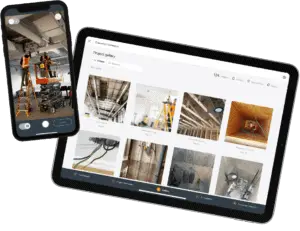 Image credits: Raken
Construction superintendents require good management and multitasking skills to oversee their jobsite activities. Since jobsite supervision involves keeping up with all the relevant construction departments for the project, it can be tough to declutter the information overload if you are relying on your notepad. Construction superintendent software solutions offer a much better vantage point in comparison, and these digital tools have become a jobsite necessity for all companies. They centralize all aspects of construction management and supervision, allowing you to focus more on your actual field work while the software brings the data to you instead. Here are some examples of software tools that are both desktop and smartphone-friendly, offering jobsite-ready features that make them ideal for construction superintendents.
Construction superintendent software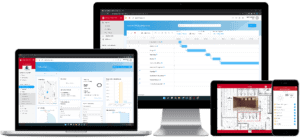 Projectmates is a cloud-based construction management software that is compatible with all device types. It provides all the tools you would need for managing a project from the planning stage until the closeout. Since it is so readily available to jobsite teams, the Projectmates platform allows everyone to access updates as they occur. Here are some superintendent-specific features offered by the software:
Projectmates increases your jobsite visibility by bringing together all relevant data under one cloud. All project members are required to upload their share of daily progress and concerns, so whether or not you are present onsite, the information will reach you instantly. The software makes it easy to follow up on field reporting areas without needing to travel. Your teams can simply upload images of equipment, completed stages, materials used, and emerging issues to create an easy-to-track visual timeline.
Document management is another key feature. Projectmates enables a centralized management hub for all construction documents such as CAD files, survey reports, punch lists, RFIs, and daily logs. Authorized teams can access documents and make the required changes as needed. The software also provides a useful activity-tracking feature that creates an audit trail of everyone who has received, downloaded, opened, or changed a document – which is a clever feature for keeping all the revisions organized. You can share PDF files for real-time discussions too.
 This construction superintendent software facilitates cost tracking and management aspects for all project costs – whether they are change orders, invoices, hard/soft costs, FF&E costs, etc.
Projectmates supports integrations with Microsoft Project, Excel, Primavera, and other platforms for helping you import and export bulk data via other apps that you might be using.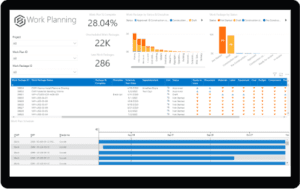 InEight is also a cloud-based construction management software that has been field-tested for jobsite relevance and management efficiency – which makes it an ideal construction superintendent software. Here are the top features that will make your jobsite supervision more productive:
InEight offers a complete, integrated portfolio of construction management tools like scheduling, risk management, safety and quality assurance, cost tracking, and so on.
Its virtual design tools combine BIM with a common data environment, allowing you to monitor and handle drawings, 3D quantity takeoffs, and other designs.
InEight enables a collaborative document management feature that brings all project documents right at your fingertip – whether you are working with RFIs, contracts, punch lists, reports, daily logs, or submittals. Everything can be stored, shared, and accessed online, and you can also obtain digital signoffs.
We also like the software's field execution management tools that simplify jobsite duties. One example is the use of photo management to capture real-time updates and share them instantly for feedback. This significantly cuts down the frequency of reworks, as you can communicate with the teams in real-time and alert them accordingly.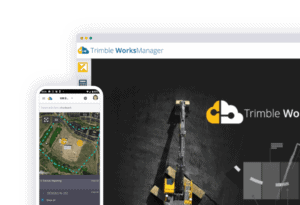 Trimble Construction Software is a cloud-based civil construction software suite of different apps designed to address jobsite and office management tasks. You will find a host of solutions that cater to different construction aspects, and here are the key features that apply to the role of a construction superintendent:
Software integrations from Trimble allow you to harness the power of connected data to boost your project's transparency and momentum.
You can use Trimble WorksOS for remote jobsite monitoring through real-time field updates that you can access anytime.
The tools include direct updates from jobsite machines and equipment as well, allowing you to evaluate statuses like productivity and under-utilization.
Your jobsite teams can instantly share daily work logs, schedule updates, survey reports, etc. to keep you notified and receive feedback. You can always refer to the dashboard to view summaries and build a wider jobsite perspective at a glance.
Trimble also offers drone imagery collaborations to help you supervise the jobsite remotely and make quick decisions based on the current flow.
You can divide the jobsite into geofenced locations for more efficient employee tracking, asset management, and milestone tracking. Location-based data is a more effective way of isolating current and occupied jobsite areas from those that are closed for the day.
Trimble WorksManager can be used for automating field-to-office transitions to guide the incoming data traffic selectively so that it reaches the right audiences in the office. This eliminates errors and miscommunications caused by delayed reporting or a total failure to notify key stakeholders. The tool lets you organize the required information in different formats for better readability and professionalism before it reaches the recipients.
Conclusion
When you are choosing a construction superintendent software, it is important to pick a "One platform. All devices." solution for better compatibility, integrations, and synchronization because it is simply not practical to switch back and forth between multiple apps. The 3 software tools discussed in this article are all cloud-based solutions and support device compatibilities for desktop computers, laptops, tablets, and smartphones. The benefit of such compatibilities is that everyone from your team will be able to "plug in" to the cloud and join the dynamics using their own devices. You want to make sure that everyone from your jobsite teams stays on the same page, so the best way to do this is by using just one software app as a team. The result is that you will be able to prevent issues from guesswork, delayed communication, or inconsistent reporting – all of which occur when your employees do not have a single, efficient platform that caters to their needs.