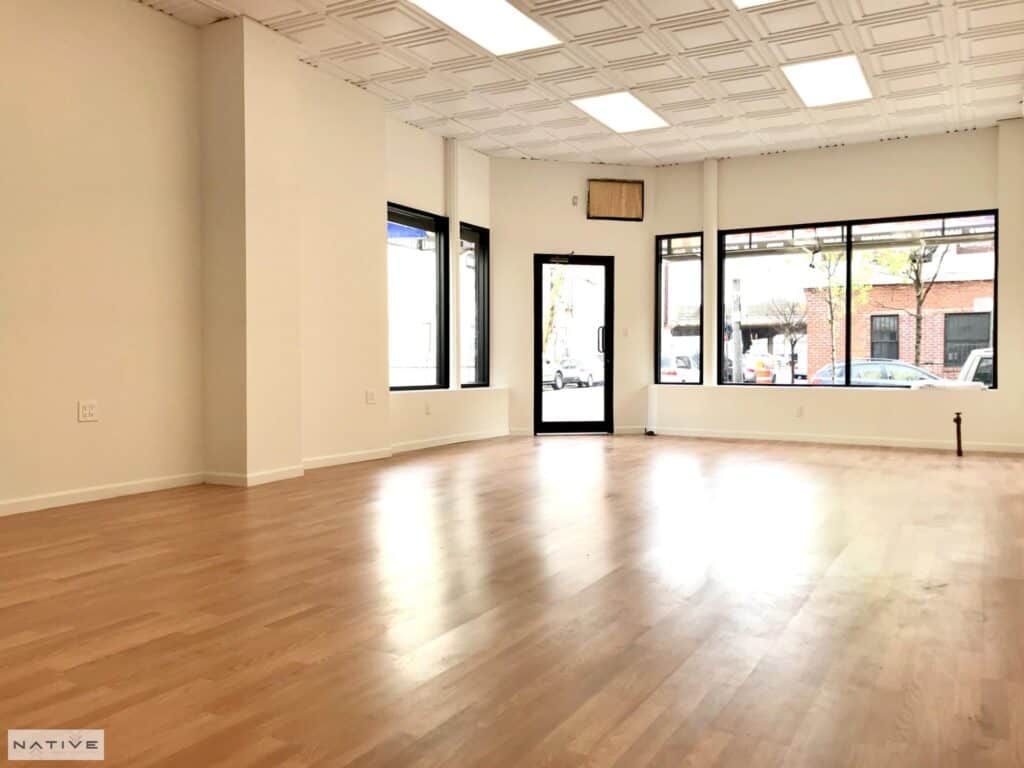 Plain Vanilla Shell is a term associated with property leases. Properties rented to tenants will often have unfinished interiors. The tenants renting the property will finish the construction as per their requirements. The contract is known as a shell lease. There are different types of shell leases, depending on the extent of work required to finish the interior of the property. Plain vanilla shell is one of them.
What is a Plain Vanilla Shell?
Plain Vanilla Shell is a type of shell lease wherein the rented property has an interior that is close to its finished state. Such a property will come with its ceiling and interior walls complete, lighting, electrical and plumbing supplies installed, restrooms, and a floor made of concrete. The time required to finish the interiors of a plain vanilla shell property is relatively short and allows the tenants to move in quickly. It may also be known as a white shell or warm shell lease.
The alternative to a plain vanilla shell lease is a cold vanilla shell lease. Such a building or site will be largely unfinished. The walls and floor will be in an unfinished condition. There will be no plumbing or electrical installations, and ductwork for the HVAC may also be missing. Cold vanilla shell lease may also be called grey vanilla shell lease.
What are the advantages of a Plain Vanilla Shell lease?
A major advantage of a plain vanilla shell lease is that it allows the tenants to move in and settle quickly. It can be significant for individuals, business owners, and organizations who want to move quickly to minimize the impact of the shifting on their business and personal lives. These leases still give them some degree of customization while saving time and effort.
Since vanilla shell spaces exist as a blank canvas – ready for a splash of commercial colors – their bare minimum look allows tenants to visualize the space much better, minus the distractions and obstacles of an unfinished grey interior. With just a few upgrades needed to complete the vanilla shell, the quick move-in times appeal greatly to the office and retail tenants. These tenants can use any vanilla shell space because they do not require specific infrastructural or technical details. All vanilla shells can accommodate office and retail changes, as every office, store, café, or restaurant generally needs HVAC, lighting, finished walls, finished flooring, acoustical ceilings, fire sprinklers, and additional amenities like restrooms and elevators. There is not much that you can add to or remove from these bare-minimum features. Most of the basic utilities are in place, and so tenants can focus on other customization options for layouts or interior designs. 
Delivering a commercial property in its plain vanilla shell condition is, therefore, beneficial to both the building owner and tenant. The same vanilla shell can be occupied by various office and retail businesses, and fast move-ins are important to such tenants. 
The second advantage of a plain vanilla shell lease is low finishing costs. Tenants have to spend some amount of money for finishing the rented property. While the landlord or leaser of the property may provide some incentive as Tenant Improvement Allowance (TIA) depending on the lease agreement, the tenants will still have to spend some amount from their own pocket. The amount of money that the tenants have to spend for finishing a plain vanilla shell property is far less as compared to a cold shell property. Tenants may have to spend two to fives times more on a cold shell property as compared to a plain vanilla shell property. They can save upfront expenses by opting for a plain vanilla shell lease.
Tenants can also negotiate the amount of Tenant Improvement Allowance with the landlords while signing the lease. Landlords or leasers may be willing to increase the amount, especially for long term leases.
There are other factors that can guarantee a generous allowance, and they all depend on good negotiation skills. Tenant improvements in a plain vanilla shell can be as detailed as installing wooden workstation panels, adding an extra restroom in a café, creating 2 dressing rooms in a retail store, or installing heavy-duty HVAC in restaurant kitchens. Tenant improvements can also be just quick paintwork and furniture placement before you move in. In comparison, grey shell spaces will need to be built out from scratch, covering all lighting, electricity, plumbing, HVAC, and other installations before getting inspected for approval and code compliance. They should first come up to vanilla shell condition and THEN be customized for occupancy. 
So, naturally, grey shells will take more time and money than a vanilla shell to complete the same square footage and make it move-in-ready. 
While negotiating your lease terms and TI allowance, it always helps to consider long-term changes you might add to the property. This is usually geared at reaching win-win situations, so you should know all your options before even discussing the allowance with the building owner. You can always consult your own contractor, interior designer, financial advisor, and attorney to make sure that you clearly understand what is being offered. All the tenant improvements you need will have to be stated on the lease in great detail along with the areas covered by your allowance. Consultations with experts will reveal potential strengths in your end of the deal, which you can use to negotiate a larger TI allowance. For example, since you cannot recover your payments at the end of your lease nor take away the physical additions, any permanent upgrades to the space will most likely be retained by the owner – and passed on to the next tenant. Things like this can be brought to the negotiation table to strike a good allowance deal by reaching win-win solutions with the owner. 
What are the limitations of a Plain Vanilla Shell lease?
A major limitation of a plain vanilla shell lease is that it allows fewer customization options to the tenants. Most of the work is already complete, and there are only so many modifications that the tenants can do. If modifications are desired then it will cost more money as a contractor with have to demolish all of the existing finishes and electrical systems in the walls before they can start any customization.  In comparison, a cold vanilla shell property allows the tenants to customize it as per their requirements. However, the tenants will have to spend a significantly higher amount on finishing the property.
As an example, vanilla shells are preferred by retail and office tenants as we discussed above. However, healthcare and hospital tenants cannot use a vanilla shell space because of its lack of customization. These tenants prefer grey shells because the interior is completely open to the exact material and technical requirements needed by hospitals. There are various building codes, safety aspects, radiological considerations, infrastructural differences, and utility specifications that healthcare providers need to address and implement. Vanilla shells do not offer any scope or customization freedom to add on to the existing interior for such a business; the space would just have to be demolished and started over at additional, hefty expenses. For this reason, the core drawback of a plain vanilla shell is its lack of customization for specific businesses that cannot make do with a generic interior. 
Ultimately the decision will come down to you and whether a plain vanilla shell is "close enough" to the space you were looking for, or if you prefer more customization for your new office or store.