Image credits: M.A. Mortenson Company
Colorado is known for its stunning landscapes and architectural diversity, both of which have shaped its construction history over the years. The Front Range Urban Corridor is home to a variety of construction projects, and if we zoom in on Denver alone, the scope of this industry is simply huge – and new construction firms still keep turning up! Here is a list of some popular Denver construction companies specializing in different residential, commercial, and industrial projects. Most of them represent a dot on the company's nationwide coverage, and some even branch out to Canada, Australia, and key European countries.
Denver Construction Companies
Saunders Construction, Inc.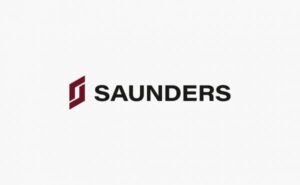 Saunders Construction, Inc. was founded in 1972 and has a remarkable 50-year construction timeline stretching throughout the Rocky Mountain regions. It specializes in general contracting, real estate development, and construction management services. The company's portfolio includes projects for the following key areas:
Office improvements
Tenant interior renovations
Site development
Sustainability/LEED
Ground up
Mixed-use
Residential
Commercial
Within Denver itself, Saunders has worked for clients like the National Western Center District Energy, the University of Denver Community Commons, Dimond Family Residential Village, and One River North Residences. It also has the Saunders' Integrated Technologies Group (ITG) that includes AR/VR, BIM, LIDAR scanning, drones, and other construction technologies designed to optimize projects from planning to closeout.
Mccarthy Building Companies, Inc.

Established in 1864, McCarthy Building Companies, Inc. is one of the longest-standing construction companies in the US with a nationwide network of services. With nearly 160 years in construction, McCarthy has won multiple awards and recognitions for its success, two of which include:
2020 Construction Health & Safety Excellence Partnership by AGC of Colorado
2019 Top Colorado Solar Contractor
The company is 100% employee owned and began constructing buildings and structures in Colorado during the mid-1970s. It offers a host of services such as ground-up construction, renovation, modernization, etc. to industries like healthcare, education, water, energy, solar, and so on. McCarthy's popular Front Range projects include construction and remodeling portfolios for Silicon Ranch Colorado, St. Mary's Hospital, Colorado Springs Utilities Southern Delivery System, and Children's Hospital Colorado — East Tower.
W.E. O'Neil

Since 1925, W.E. O'Neil Construction has been building a vast portfolio of general contracting services throughout the US. Denver is one of its busy locations. The company is 100% employee owned and has multiple recognitions like the Best 55+ Assisted Living/Special Needs Community, Outstanding GC Estimator of the Year, and Best Places to Work. It offers services in construction management, general contracting, special projects, and value engineering to the following industries:
Aerospace
Aviation
Manufacturing
Cultural
Education
Recreation
Government
Healthcare
Hospitality
Office
Retail
Senior living
W.E. O'Neil has an extensive reach in Denver, with completed projects for clients like The Economist Apartments, Thomas Jefferson High School Lobby and Library, Emich Volkswagen, BMW of Denver Downtown, Platt Park North Townhomes, and 1000 Grant – The Burnsley. From occupied renovation and restoration expertise to adaptive reuse projects, you will find all things construction under one roof!
Burns & McDonnell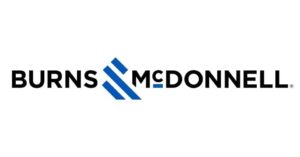 Burns & McDonnell was founded in 1898 and is one of the best Denver construction companies. It has the following awards and industry rankings (to name a few):
Top 100: Healthiest 100 Workplaces in America, 2015, 2016, 2018, 2019, 2020, 2021
Denver Business Journal Best Places to Work, 2015-2017
Denver Post Top Workplaces, 2012-2022
#14: Fortune magazine's 2020 list of Best Workplaces Among Consulting and Professional Services Companies
#18: Fortune magazine's list of 20 Best Workplaces for Gen Xers in 2016
#25: Fortune magazine's list of 100 Best Workplaces for Millennials in 2016
The company is 100% employee owned and has built a strong reputation in urbanizing Colorado's key communities. It offers services to multiple industries including aviation, environmental, telecommunications, chemical/oil/gas, commercial, retail, industrial, green building, and water.
Burns & McDonnell's Denver portfolio highlights the company's specialty in infrastructural and wastewater treatment aspects, so you will find a range of projects in the electrical distribution and power generation sectors.
Howell Construction

Howell Construction has been around since 1935. It is a commercial construction firm in Denver with a key focus on healthcare services, commercial clients, advanced industries, biotechnology, and corporate interiors. Howell specializes in multiple project types and has left a mark on Colorado's Front Range with the following services:
Facility renovations
Site improvements
Tenant buildouts/tenant improvements
Remodeling
Class A office buildouts
Core and shell construction
LEED-certified construction
Occupied renovations
Within Denver, Howell Construction has worked for clients like Denver Health & Hospital Authority, Jackson National Life Insurance, Denver Country Club, DLR Group, and many more. Whether it is minor remodeling or floor expansions, Howell does it all.
M. A. Mortenson Company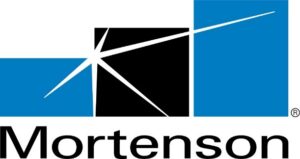 M. A. Mortenson Company was founded in 1954 and has followed one rule ever since: Building for the greater good. This commitment keeps the environment (and the planet) at the frontline of all projects, which is why Mortenson builds not just for today but also for tomorrow. It uses sustainable practices in construction and has rankings like #20 ENR's 2020 Top 200 Green U.S. Contractors. Some of its main areas of interest include:
Healthcare
Solar
Sports and stadiums
Aviation
Civil
Cultural and performing arts
Transportation
Wind
Higher education
Hospitality
Office
Specializing in real estate development, capital project planning, and technology integration, Mortenson is a popular Denver name with completed works for Willis Towers Watson, Central Park, Women's Village at Clara Brown Commons, Denver Water Operations Complex, and Rocky Mountain Public Media Buell Public Media Center.
Haselden Construction

Haselden Construction was founded in 1973 and is a Top Place to Work according to the Denver Post. Whether it is preconstruction, quality assurance, virtual design, or warranty, Haselden excels at its full range of construction services and works for the following industries:
Healthcare
Higher education
Hospitality
Multifamily
Office
Senior living
Worship
On Denver grounds, the company offers everything from building restoration and remodeling to full-scale real estate development. Some of its valued clients include the Denver International Airport, UCHealth Steadman Hawkins Clinic, Denver Zoo Animal Hospital, Denver Museum of Nature and Science (DMNS), and St. John Vianney Theological Seminary campus.
PCL Construction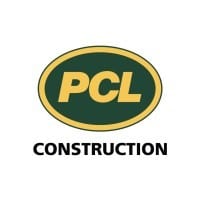 PCL Construction is a 100% employee-owned company established in 1906. It is one of the largest and leading construction companies in the US, with a thriving Denver portfolio. Some of its key industry rankings include the Great Place to Work Certification, #12 ENR Top 400 Contractors List, and #11 ENR Top Green Building Contractors.
PCL Construction makes use of both technology and sustainability in its projects – which could be civil infrastructures, industrial buildings, special projects, petrochemical buildings, and more. In addition to common services like preconstruction and budgeting, PCL offers options for smart construction, prefabrication, industrial modular construction, and construction engineering. It also has a massive industry outreach that includes:
Agribusiness
Food and Beverage
Aviation
Commercial
Retail
Convention Centers
Data Centers
Education
Entertainment
Government
Hospitality
Healthcare
Manufacturing
Residential
Multifamily
Parking Structures
Renewable Energy
Sports
Dams and Flood Mitigation
Water and Wastewater Infrastructure
PCL Construction started shaping the Denver skyline in 1975 and has worked on buildings like the Denver Tennis Park, University of Denver Office Building, Wells Precast Denver, and Gregory Hill Pump Station – among others – playing a huge role in the city's urbanized potential.
Conclusion
Colorado's cities are always ranked for being the best places to live and having the greatest attractions. With so many construction minds in town, the state's architectural landscape is a success story on its own, whether it is a place you call home, a community you grow with, or a space you work in. Denver alone is full of well-oiled construction companies offering a whole suite of building services as we saw above, and there are still new firms emerging left and right trying to take the bar higher. The sky is the only limit in the Mile High City!