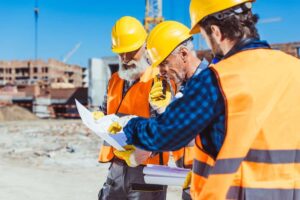 A commercial general contractor (GC) can be a company or an individual specializing in core commercial construction services. These professionals work closely with project clients from start to finish and are in charge of managing and overseeing all construction aspects. From obtaining permits and hiring crews to managing procurement and closing out a project, general contractors are basically responsible for getting the work done – and doing it right. If you are looking for commercial general contractors in Denver, here is a list of some of the best companies you can hire for any commercial project.
Commercial General Contractors In Denver
Calahan Construction Services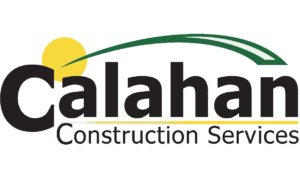 Calahan Construction Services was founded in 1937 and has been reshaping the Front Range Colorado ever since. Being a full-service commercial general contracting company, it has some of the best contractors in Denver and specializes in multiple construction aspects. The family-owned establishment follows a client-focused approach in preconstruction, design-build, tenant improvements, renovations, consultation, estimation, and budgeting services – whether you have a project that needs building, restoring, renovating, or expanding. Calahan Construction was awarded the 2020 Star Metal Building Master Builder Award. Here are its key focus areas:
Commercial
Office
Warehouse
Education
Restaurant
Industrial
Manufacturing
Government
Transportation
Waste management
Aviation
Retail
Healthcare
Assisted living
Some examples of its Denver projects include School Remodel and Mechanical System Overhaul for Denver County Schools, Specialty Remodels and Additions, Design-Build Warehouse for Glove Wagon, and Laboratory Expansion for Johns Manville.
Bryan Construction

Bryan Construction is Denver's commercial general contractor for projects like commercial builds, multifamily housing, federal construction, and renovations. Apart from Colorado, the company has an office in Istanbul, Turkey as well. Within the Front Range itself, Bryan Construction has a 4-decade-long portfolio of valuable projects. It has the following recognitions:
Best Workplaces 2022 by The Gazette
2022 ENR Top 400 Contractors
2022 Best In Business First Place by Colorado Springs Business Journal
LEED-approved
The community-driven contractor has worked on educational institutions, offices, healthcare facilities, aviation hangars, multifamily complexes, and many more projects. Denver's Ritz-Carlton underwent state-of-the-art renovations to include 202 guest rooms, a fitness center, a salon, a club lounge, and other amenities. Bryan Construction successfully completed its challenging removal and remodeling project through floor-wise renovations – keeping things ADA-compliant. The Denver County Jail renovation is a part of Bryan's portfolio, for which the contractor constructed additional 40 cells and rooms. Dion's Pizza also enlisted Bryan's help in opening a branch in Denver, using key services for site improvements, parking lot construction, landscaping, and similar areas.
Hammers Construction

Hammers Construction started out in 1991 in Colorado itself, following even older industry roots. It has an owner-centric approach to commercial general contracting where it takes care of every project phase to give the owner more freedom and flexibility. Hammers specializes in a whole suite of construction services including design-build, commercial consultation, commercial landscaping, tenant improvement, building maintenance, and stormwater management. Whether you want to build or update medical offices, warehouses, retail stores, veterinarian clinics, and other buildings, Hammers has got you covered.
Within Denver, the company has worked on the North Range Eye Care clinic where it constructed an open floor plan featuring the reception, waiting area, display, offices, examination rooms, vision therapy labs, and other specialty spaces. Other defining projects in Colorado include construction and renovation works for National Dog Mill Rescue, Create Cooking School, and Dino Dental.
Rize Construction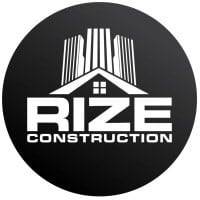 Rize Construction has been in the construction industry for over 20 years, excelling at everything from land procurement to industrial design. It is one of Denver's best commercial general contractors that uses an Integrated Project Delivery (IPD) approach to maximize the value, quality, and efficiency of each project via technologies. Rize Construction's client-first ideology keeps you at the core of its practices, so the customer satisfaction rate is high – as is the repeat client rate. Also, the company sticks to its Open Book Value Engineering process to prevent delays and unnecessary expenses, allowing you – the owner – to reallocate savings and enjoy an overall productive construction result. Here are the contractor's key service areas:
Multi-level commercial ground-up construction
Tenant improvements
Design-build
Steel building construction
Tenant finishes
Building expansions
Building revamping and remodeling
Building restoration
In addition to commercial contracting, Rize also offers construction project management solutions. Ikea, Crumbl Cookies, Kohl's, and Denver Health are its top clients. The contractor's Denver portfolio features various office, warehouse, clinic, and recreational projects. These include the Polo Club Denver renovation, Birko Denver ground-up construction, Cosentino Counter Top Warehouse Denver expansion, and Barclay Towers Denver tenant improvements.
Gilmore Construction

Gilmore Construction was established in 1997 in Denver and has amassed a collective construction experience worth more than 150 years in the industry through its team. It is one of the largest minority-owned commercial construction companies in Colorado. Specializing in design-build, preconstruction, and construction services, the contractor works with multiple industries like government, healthcare, airport and transportation, retail, education, and more. Its portfolio features projects for new construction and renovation, whether it is a mechanical replacement, roofing upgrade, site improvement, building expansion, asphalt replacement, or other changes. The following buildings have been built or touched up by Gilmore commercial general contractors:
Denver Water Distribution Office – remodel
RTD-Denver Transit Partners Commuter Train Wash – expansion
Denver Federal Center Building 95 F&G Wing – renovation
City and County of Denver – on-call services
Denver International Airport – hotel enabling project
Denver Federal Center Building 810 A&G – area renovation
Conclusion
That was the end of our list of Denver commercial general contractors. Before hiring a contractor for your commercial space, take some time to browse their portfolios – all websites have links to the company's past works. In addition, make sure to read the customer review and rating sections to see what the existing clients have to say about the company's services. Not all commercial contractors will have the right or relevant teams and technologies for each building category, which is why it is important to do thorough research and find out whether they specialize in solutions that you want – for example, restaurant remodeling, retail expansion, and adaptive reuse.
Lastly, follow your chosen contractors' social media pages to learn more about their quality of work. If they are active on Instagram and Facebook, they will share recent project stories and posts to keep their followers updated – and this should help you answer most questions before meeting the experts in person.