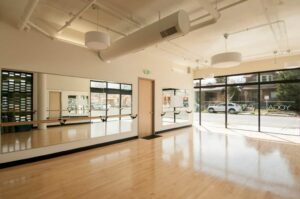 Image credits: Mendel & Company Construction
Tenant finish projects allow businesses to customize their leased spaces so that they become better equipped for the required commercial activities. It is difficult to find the perfect building that can be turned directly into a retail store, a café, or an office – there is always a need for interior improvements, and this is where tenant finishes help. With commercial tenant finish projects, business owners can plan the necessary transformations in an existing building, which saves the need for expensive ground-up construction. The available space will receive physical improvements like floor expansions or technical additions to help you run your business smoothly. This is also a great way to build your brand image using creative layouts, designs, and color themes. For our Denver readers, this article includes the top tenant finish contractors in Denveryou can work with to customize your leased spaces.
What Are Tenant Finishes?
Definition
In general, tenant finishes refer to various commercial interior improvements needed to optimize the functionality and design of a building – primarily to help it represent a brand uniquely.
For this reason, tenant finishes are also called tenant buildouts, commercial remodeling, and tenant improvements. Most commercial leases provide just the basic building configuration and structure to target a wider tenant pool. The interiors lack any special upgrades or functionalities, leaving it to the tenants to decide the type of improvements they want with the help of a tenant finish contractor. This will allow a retail tenant to turn the empty space into a store, for example. If the building was used as a restaurant by the previous tenant, this will require special tenant finishes to strip down the interior and then improve it for retail purposes.
Benefits
Tenant finish projects offer a mid-way approach to businesses looking for a suitable space to open their doors – the other option would be to invest in ground-up and start from scratch. These projects also support brand identity goals for businesses. Good tenant finish contractors have the right teams, resources, and expertise to understand your commercial needs and build out the space accordingly. This saves time, money, and effort in finding your commercial premises, allowing you to move in quickly and start running your business. Sometimes tenants may find the right location with all the demographic advantages, but the building itself might not be immediately ready for their specific commercial setting – like a previous store about to be leased for healthcare services. The transformations need strict code compliance and building compatibility, which is why working with contractors who specialize in tenant finishes is important because they take care of the whole process from start to end – as we will see below.
Tenant Finish Contractors In Denver
Mendel & Co Construction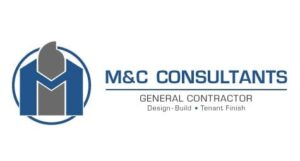 Mendel and Company started out in 1997 in Denver and is one of its leading tenant finish contractors. It also offers small ground-up services.
Within its team, Mendel and Company has a combined construction experience of hundreds of years in building out medical facilities, offices, retail stores, restaurants, fitness centers, and other commercial establishments. Its Denver portfolio includes tenant finish projects for multiple clients. The Freyja yoga studio underwent a tenant finish project alongside the building's new construction, resulting in a complete sports floor system, locker rooms, a retail space, and other amenities. J McLaughlin enlisted Mendel and Company's help in transforming a previous coffee shop into a high-end clothing store, with key additions like a storefront and a modeling platform.
Mendel and Company has also worked with Denver's Bark! Doggie Daycare + Hotel + Spa for an extensive remodeling and tenant finish project. This involved improving and fitting out a historic building to make it better equipped for the needs of a dog daycare center, which focused on major aspects like demolitions, structural rebuilding for parking spaces, new utility frameworks, installation of epoxy flooring, kennel space finishes, and an outdoor play area. Another top Denver project by the company was for Burger Fi which required a complex tenant finish process to combine new construction features with the building's historic details.
Calahan Construction Services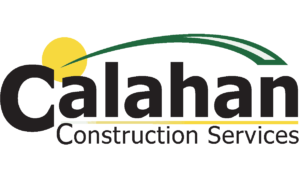 Calahan Construction Services is a popular name within the Front Range since 1937. The family-run company is a leading tenant finish contractor in Denver and has won the 2020 Star Metal Building Master Builder Award. It has helped Denver businesses transform various building types into customized, brand-conscious spaces that work for them. Calahan Construction offers different improvement services to industries like hospitality, warehouse, retail, office, healthcare, and assisted-care living. It also helps commercial owners find ideal locations, plan extensive remodels, and use a design-build approach to all tenant finish categories.
Some of the key tenant finish or improvement projects within Colorado include:
Facility expansions for RoadRunner HVAC to improve and advance their HVAC solutions, equipment storage, and operations.
Expansions for Johns Manville's laboratory, including new equipment installation.
Exterior remodels and repairs for GFL waste management projects.
School remodeling and mechanical system overhaul for Denver County Schools.
Hammers Construction

Hammers Construction has a rich 30-year timeline in the design-build construction industry. It specializes in multiple tenant finish services that include updating commercial spaces, adding exterior facelifts, planning interior remodels, and so on. Hammers Construction is a one-stop tenant finish contractor for Denver's commercial scope. It has a vast portfolio that extends throughout Colorado to include tenant finishes for institutions, healthcare buildings, offices, restaurants, and other commercial audiences. The Hand & Stone Massage and Facial Spa required a tenant finish for improvements like floor installations, millwork cabinetry, custom ambiance, signage, displays, and so on. The Create Cooking School tenant finish is another key improvement and remodeling project in Hammers' portfolio. SHOCO Oil underwent a lab expansion, HVAC upgrades, display customization, and flooring replacement.
Sunshine Behavioral Health also employed Hammers Construction for adding an inpatient rehabilitation facility, among other major reworks. Other healthcare projects include remodeling and interior touch-ups for the Rocky Mountain Men's Clinic and Dino Dental Medical. These clinics required space expansions to accommodate extra rooms and equipment, along with interior design enhancements to change the look and feel of their brands.
Coda Construction Group, LLC.

Coda Construction Group is another one of Denver's premier tenant finish contractors, founded in 2008. It offers remodeling and tenant improvement services to multiple audiences including corporate offices, medical offices, healthcare centers, industrial, retail, and recreation. The company's team of construction and tenant finish experts follow the extra-mile approach that keeps their client's satisfaction at the forefront of all projects – making it Denver's favorite commercial contractor. Some of its popular clients include Facial Aesthetics – Golden, CU Medicine Orthopedics, Paragon DTC, Strategy 360, Family Care Center De Novo, Colorado Pain Care, Fidelity, and Essential Investments.
Coda Construction specializes in remodeling common areas and amenities like lobbies, elevator vestibules, cafes, lounges, fitness centers, and common area restrooms. It has worked on Denver's corporate buildouts and coworking improvements for companies like Google, HealthONE, Philadelphia Insurance, OnDeck, and Novel Coworking. Within its medical portfolio, Coda Construction includes various tenant finishes for clients like Williams Orthodontics. It has also provided retail, educational, and hospitality renovations to Wild Child, American Sentinel University, and Tyco Café respectively.
Conclusion
With the help of professional tenant finish contractors, you can revive your commercial space impactfully to stand out as a business. Whether it is a design makeover, an exterior facelift, a functionality upgrade, or a technical overhaul, experienced contractors who specialize in tenant finishes deliver your project on budget and on time – and in the Mile High City, you will always find someone who meets your specific project expectations.