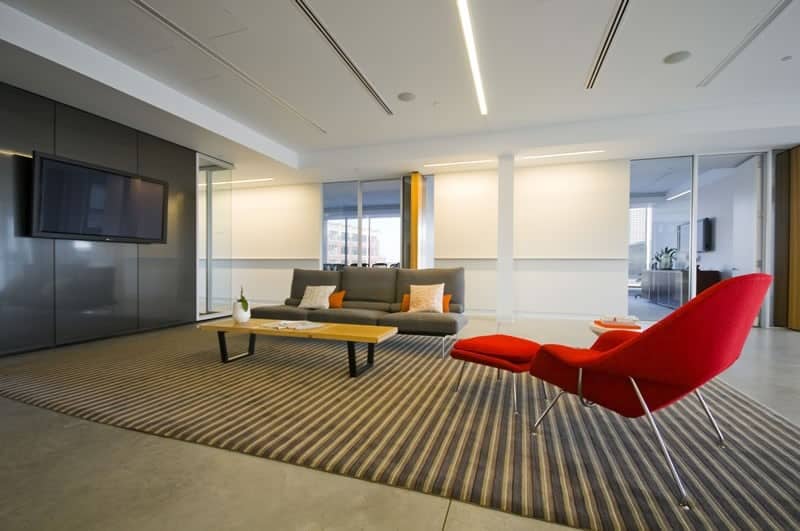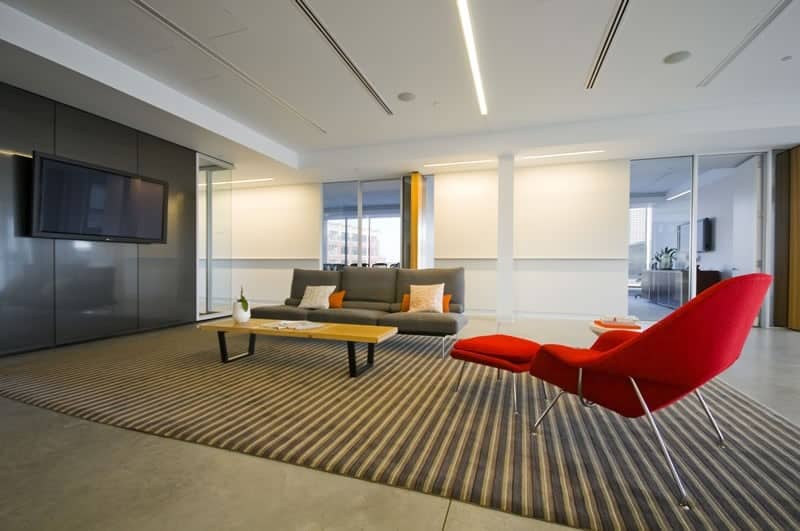 In the increasingly competitive real estate world, building owners face the challenge to attract potential tenants who are inspired enough to negotiate a lease. A commercial building designed to accommodate offices for several different types of companies might offer a fully-operational environment. However, tenants may request upgrades to the offices so that the workplace can be more compatible with their expectations. Tenants invest a lot of time in their hunt for the most efficient working environment that optimizes their needs. If they feel motivated about working in an office that stimulates potential for their businesses, then this will greatly influence their decision to rent the building floors. They will also feel more inclined towards signing the papers, which is why owners should consider and reinforce the idea of a tenant fit up, also known as a fit out or build out.
A tenant fit up definition refers to the physical updates made to premises so that they become more conducive to brainstorming, conferencing, and working in general based on the business's needs. Such updates could be in the form of installing better lighting fixtures, adding specific furniture, choosing the paint colors and artwork, customizing the windows, etc. The interior framework that the tenants are introduced to by the landlord is often called the white box, or shell and core, constructed to include the flooring, wall structure, HVAC systems, plumbing, staircases, elevators, and other basic architectural components. This space needs to undergo a fit up as best as possible according to the tenant's specifications so that the owners can rely on their prospects with a happy customer. The aim is to ensure the tenants that their investment will be in good hands.
If an office space fit up is required, should the owner be in charge of the construction, or should the tenants enlist the help of their contractor and incur heavy expenses? Owners have the necessary expertise and pricing advantage in commercial properties and not all tenants have access to construction professionals. Tenants may not even have time or economic stability to oversee a construction project, which is why they will prefer to leave the task to the building owners. In some cases, the business companies will have their own in-house construction help and this option might be more feasible for them. If the scope of work requires a longer timeframe that is not suitable for the owner, tenants might face the risk of low-quality work fast-forwarded by the owner's busy schedule. Quality and schedule are another reason why tenants prefer the intervention of their own contractors and architects.
The tenant fit up definition process optimizes the interior space to incorporate custom door/window arrangements, flooring preferences, shelves and storage, etc. Category A (Cat A) fit out covers basic refurbishments like flooring, ceiling, HVAC, electrical services, sensors / fire alarms, and other mechanical systems. Category B (Cat B) fit out includes all final changes that will help the tenants to move in as occupants. This covers IT infrastructure, interior design that promotes unique corporate identity, workstations layout, architectural divisions to separate the rooms, and fully-functional kitchens or reception lounges.
The investment by potential tenants is a crucial one and they need to weigh their options carefully before shaking hands over signed deals.