Hi all, let me first start with a disclaimer:  I am not a superintendent.  I have never been a superintendent.  However, I have spent my entire career working under, working with, and then supervising superintendents (among others).  I would like to think that although I have never been one, having been around probably 40 or 50 over my career, I hope I can try and summarize what makes a superintendent a good superintendent, or how any superintendent can become a better superintendent.  I have thinking about this topic a lot lately after I decided to write about it, as I believe that answering this question can have a tremendous effect on how well a commercial construction project can go.  In addition, if every construction project that a commercial general contractor runs goes just a little bit better based on this blog post then you have the opportunity to improve your entire commercial construction company. Since superintendents are a key employee at any company in the commercial construction world.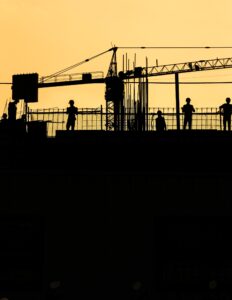 Usually the difference between a successful project and an unsuccessful project is how the construction superintendent performed on a project.  I do understand there are a lot of things that go into a construction project including the initial estimate, the design, the subcontractors chosen (I can go on for ages), but from my perspective the superintendent's role is the most important on a project, and the good superintendents make sure that all of their team members are operating at a high level.  IN addition, it is the most difficult to fill from a general contractor's perspective and once a superintendent is in place on a project I fully get how difficult it is to BE a superintendent.  Heck, I wouldn't be one, and there obviously aren't  a lot of superintendent out there considering the company I work for receives approximately AT LEAST 20 resumes for a project engineer or project manager for every ONE resume for a superintendent.  Without further ado, here my list of how to be a good construction superintendent:
How to be a Successful Construction Superintendent
Have Passion
Know the Project
Plan Your Project Out
Understand what your subcontractors are doing
Maintain Accountability
1. Have Passion
I know – this one feels kind of a like a cop out.  Every management book in the world says to have passion.  Lead with passion, live out your passion, passion is energy, blah, blah, blah.  Hear me out though:  You must care, and your client, your project team, and your subcontractors must see that you care.  Maybe a better heading for this section would have been "you have to care".  If you don't care then suddenly your team doesn't care, or your subcontractors don't care.  Everything about the project is centered around you as the superintendent. Now, I am not saying that you have to get fired up, fire your team members up, or be an inspiration to everyone who you come across, but the success of your project HAS to be important to you, inside and out.  Your passion for the project has to start from day one of the project, and ends when you complete your project's punchlist or at least until you leave the site for your next project (if you are pulled before the final completion of the project).  Now this does come from a leadership speaker named Craig Groeschel.  He has three steps to becoming a great leader.  The first two steps are that you must have a "heart to care", and a "passion to inspire".   Rather than drone on and on about what it means to care, here are a few examples: 
Examples of Showing Passion
With Subcontractors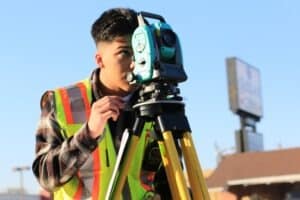 Keep your jobsites clean and make sure your subs are doing the same with their work areas.  There is certainly a trickle-down effect in terms of keeping a jobsite clean.  Sure some subcontractors are better than others at cleaning up after themselves.  However, if you set the right tone on the jobsite then even the "worst" of your subcontractors ought to get the hint that your jobsite is not the one for them to mess around with, especially if they are in the minority.  This goes for jobsite cleanliness but really carries into everything else that your subcontractors are responsible for including being safe, holding schedule, and maintaining a high level of quality.  If you are focused in on the details of all of those aspects of the project and making sure everyone else around you is as well, then that's the first step in being a successful superintendent. 
With Teammates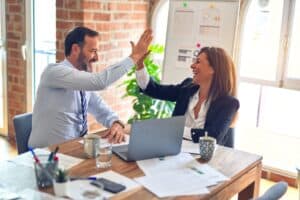 Showing passion doesn't just stop with the subcontractors.  Everyone on your team will sense whether you care or not. Your attitude is contagious and even more important to a project is to make sure that you don't have a bad attitude that will spread to your teammates as well. Your success and the success of the project is totally dependent on how your teammates perform so if everyone is trying their hardest and maintaining a positive attitude then that can make a huge difference to not only the project's success but also helps to maintain a positive experience for all involved.
Showing passion doesn't just end with subs or teammates. Our clients, inspectors, design team members, can all sense whether you have a passion for what you are doing or not.  You are going to be the main contact for many people on the project and the tone that you set for the project alone goes a long way for how it's going to run. 
With Learning
Having a "heart to care" also includes caring and learning about your subcontractors' and teams' opinions. By taking their feedback, you can acknowledge and address any room for improvement. A good construction superintendent is always open to learning – whether it is a new skill, a new technology, or a new idea. If you care enough to take feedback, you might discover that your subcontractors prefer bringing updated technology on board because it will simplify their work. Even if you lack tech-savvy, skills, your eagerness to learn and adapt will reflect your passion for the job and inspire others to do the same. It will allow you to implement solutions that actually work for everyone and encourage productivity among team members. This checks the boxes for problem-solving and conflict resolution – the two defining features of a good leader!
For example, you can introduce new methods, equipment, tools, drone cameras, and materials based on your subcontractors' ideas – of course, by working within budgets and feasibilities. You can also use simple construction apps like Raken to help everyone collaborate efficiently. These apps allow teams and subcontractors to complete reports, add notes, take photos, update schedules, mark progress, view toolbox talks, use digital signatures, and communicate instantly from their own smartphones. It is a great way to streamline communication and keep everyone on the same page. There are always new techniques to get the job done using different resources, and they rely on specific codes and local requirements. Since your subcontractors will already have past experience in different areas, taking their ideas on board can be a real game-changer. Also, if you are passionate about your job, you will want to make sure that your workers are happy and productive in the environment. In this way, being passionate about simply learning will help you bridge a lot of gaps – as you get to leave your comfort zone and go the extra mile on the learning curve.
With Teaching
Speaking of "passion to inspire", most superintendents are often required to mentor junior candidates or assistant superintendents. To be a good construction superintendent, you also need to be a good teacher or mentor for new candidates in the field. Construction companies offer on-the-job training for various roles, and if you are a mentor for such a program in your firm, it is a great way to prove your passion for the work. You might be asked to coach assistants for both onsite and offsite purposes, so there are multiple opportunities to avail. Teaching your apprentices will include giving them generous instructions, supervision, hands-on experiences, and chances to explore different jobsite responsibilities. Most of all, it requires incredible patience on your part, as only a passionate teacher will enjoy sharing knowledge AND doing it effectively. You can offer advice on potential construction/sustainability courses and certifications to advance in the field. You can also train candidates on good leadership, teamwork strategies, and your firm's software technologies – which often demands being a good learner before being a good teacher. Even if you are not mentoring, your very presence in the jobsite can and should inspire others to watch and learn – like how not to be a bad workman who always blames his tools!
2. Know the Project
Knowing the project is like having passion.  The good superintendents I know are passionate about their project dig right in.  As soon as I tell them that they are going to be on another project they will want a set of plans as soon as possible, and are going to spend a lot of their time researching and finding out as much as they can before they step foot on the jobsite.  The guys who really love what they are doing with ask for a half-sized set to take home with them or nowadays (now that hard copies are less and less common) are making sure that they are setup electronically on Plangrid software or similar so they can take them along on their ipad or tablet.  Does knowing the project mean only knowing the plans and specs?  That's a great start, but here are some of the other things that I mean when I say, "know the project".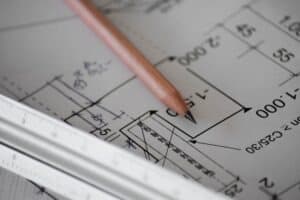 Examples of Knowing the Project
As I mentioned above understanding the plans and specifications (contract documents) is a good start to knowing the project, but in order to be fully engaged you can take this one a step further.  Here are some examples of what you can do to fully understand the project both while you are just starting up and while activities start heating up and you are getting things done onsite.
Understand Existing Conditions
If it's a remodel project you should get out there, take a look, understand what you are about to start ripping out.  If it's a new build or addition?  Still get out there.  Even if it's currently a patch of dirt, getting out there so you can then picture (or dare I say "envision") what you are about to build where it's going to be built provides you with an advantage.
Know Your Estimator's Approach
If you are on the operations side then half of the work has already been done for you.  Someone in your company had to understand the project well enough to put a budget together (usually to the dollar) in order to build that project.  He or she usually builds a "bid summary", "budget summary", and/or a set of "scope sheets" or "leveling sheets" in order to put a full budget together.  From my perspective a well put-together bid summary with a nice set of scope sheets is like scoring with "Cliff Notes" or a cheat sheet for the project.  I like to think of it like this:  If something on the project is big enough to identify and set aside money toward it then it's big enough for you to worry about when you start building the project.  I understand that not all estimates are correct and maybe your estimator took a different approach on something that you would but wow, to have 90% (or hopefully more like 99%) of the project put on a silver platter for you before you start?  Take advantage of it!  To tell the truth I don't know of a lot of superintendents who ask for and read through all these scope sheets and I have no idea why!  There is so much information in these documents that someone in your company just spent 2 weeks, 2 months, or a year compiling depending on the project size!  Take advantage of these for crying out loud!
Know Your Project Manager's Approach (and Participate)
So after telling you how good it is to understand and learn from estimating's approach, I still want to make you that you figure out how your operations team (usually at least yourself and the project manager) are going to get the project done.  This ought to be pretty similar to how estimating came up with the budget but there are always more than one way to skin a cat so if you can find a better way to install door frames, get cabinets hung, or buyout fire alarm systems, work closely with your project manager to A) figure out a game plan and B) figure out what the project manager is including in each subcontractor's scope.  After the dust settles and contracts go out the door make sure you are familiar with the final, executed version of each subcontract.  More on that later!
Have a Good Team to Help Fill in The Gaps
You can't know everything about the project.  Sure, if it's a small, slow, easy project you can get dang close to knowing all of the project, but even the small, slow projects have 500-page specifications.  So, unless you have a photographic memory AND can speed read you aren't going to get through all the contract documents, especially when you are given about only a week or so between wrapping up your last project and starting your next one!  That's where your team comes in.  The superintendent is going to be slammed as soon as the first subcontractor shows up onsite, but you are not the only member of the team!  Remember that you have a project engineer who, only one, two, or five years ago was memorizing a whole bunch of nonsense to pass his or her "Calculus 3" exam!  Use that wonderful studying ability by not being afraid to ask your project engineer questions!  They are typically in the office (or at least field office) in front of the plans all day while they are processing submittals and RFI's so it's pretty standard that you can assume your project engineer will be totally knowledgeable or can figure out pretty quickly where to find the information when asked a question.  Don't feel like you need to know everything about the project, as the more you can lean on your project engineer or project manager (with success) the more you can focus on the more important task of maintaining progress in the field!
This brings us to task delegation. Since you cannot be everywhere all at once, it helps to discover potential within your team and allocate responsibilities. By assigning different roles to the key workers in your team, you can make sure that the project stays on track and within budget. It is an effective approach to empower your workforce and make everyone feel welcome as part of the team – which also takes us back to tip #1 for having passion. To re-emphasize, you cannot know everything about the project, but you can choose representatives for each key task and have your work streamlined. Creating such task hierarchies will help you gather updates from everywhere at the same time, so sharing responsibilities is definitely a smart way to become a good construction superintendent.
3. Plan the Project Out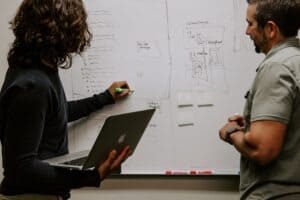 I am sure you guys have heard this already (and most likely rolled your eyes as I am doing right now) but as the saying goes "failing to plan is planning to fail."  I know, it's cheesy and overused, but I don't know how many times I can count in the past when a superintendent was being "reactive" instead of "proactive" and failed to look for "future" events that may have derailed the project.  Then he was "surprised" when he was unable to line up subcontractor labor forces as necessary for a successful project and can't wait to complain to me about "how his sub sucks".  Here are a few steps to take to plan your project out the right way, in order from the most basic to advanced
A. Logistics Plan
Now, your project COULD be pretty straight forward and not really need a logistics plan, but it's been a LONG time since I have seen a project that doesn't need a nice, published logistics plan.  A nice clean TI in a new space probably doesn't need a logistics plan but any other remodels need logistics plans because they are always guaranteed to be occurring while other "groups" are still utilizing the office and so our job is to make sure that the building occupants are completely safe.  A new ground-up project or addition to an existing building will need one as well as you are going to need to show contractor parking, a storage yard, crane pick locations, field office location, storage location, porta-potties, etc….  Don't let lack of technology slow you down!  Sometimes the best plans are written with pen and paper.  Better yet, grab your millennial OR GEN-Z project engineer, explain to them what you are looking for, and they should be able to give you a nice printed 2d site logistics plan, or even a 3D BIM (Building Information Model) logistics plan, pretty much in real time!  At the end of the day, you are going to need SOMETHING for a logistics plan in 90% of your projects.  If you aren't doing them on a consistent basic, and want to be a good construction superintendent, start doing logistics plans for every project!
B. CPM Schedule

The CPM (or master) schedule is not something to be taken lightly.  After coming up with a logistics plan then you need to add some "4D" to it by creating a full master CPM (critical path method) schedule.  I THINK this should be a given at this point but please make sure that you are using a software specifically made for schedules.  I personally use Microsoft Project but there are more robust options out there in Primavera P6 and ASTA Powerproject, and probably another 6 that I don't know about.  It doesn't matter which one you use as long as you are using one of them!  I personally haven't run into a lot of projects when Microsoft Project doesn't work as it is very user friendly and has most of the capabilities of the other software out there.  Creating, maintaining, and staying engaged with a master schedule is probably the biggest hurdle that I have seen for superintendents who I have worked with.  My guess is that guys get hung up with the software aspect.  Heck even with the whole concept of creating a nice "forward pass", "backward pass" scheduling method seems to be lost on a bunch of superintendents as well.  This section of the article merits its own article in itself, but until then just know that this is an area where A LOT of supers struggle.  If you are in that boat, then I have three tips for you on how to become a good superintendent NOW and later: 1) Take advantage of any opportunity that your company presents to learn the software that your company uses.  2) until you can learn how to do it by yourself lean heavily on your team members to help you with it.  3) Even if you don't know how the schedule works you STILL must understand and own the schedule, or you are missing out on one of the most critical aspects of your job.
C. Look Ahead Schedule
After you put your CPM together then it's time to put your look ahead schedule together.  Now, you may ask – why did I just spend dozens of hours putting together a 250+ item schedule to "not use" it except for updating it once a month?  Here's why – even though the CPM schedule is awesome, can help you forecast the completion of the project, and you can use it as a tool to predict what effects changes to the project will cause, it will be difficult to keep it detailed and/or updated enough to use it as a daily or weekly tool to help influence what activities you need to plan for and perform in order to maintain your critical path schedule.  A look ahead schedule gives you those capabilities and having a nice CPM schedule is still very useful because you can still link the look ahead to the overall CPM schedule to ensure that your entire project is still on track.  I purposely didn't say "3 week", "4 week", or "6 week" because it's up to you on what you use.  I have seen all three, and as long and you follow a few "best practices" then I don't think it matters too much what you use.  Here are a few tips when building a look-ahead schedule for your project:
Build enough detail to track your schedule – my rule of thumb is to keep every activity under one week.  If you can't track whether something is being completed between subcontractor meetings, then it gets really tough to confirm whether you are on schedule or not.  For example – say you're supposed to install all the storefront windows in the building in 3 weeks?  Break this activity up however it makes sense so you can track it well.  If your sub is trying to do it elevation by elevation then you can split it into 4 activities for about 3.5 days each.  Do this with everything, but make sure that the activities are tracking exactly how the construction is planned for.  The closer your schedule resembles what is actually happening in the field the more the schedule will be useful for your. 
Get buy-in from your subcontractors.  A schedule that works well on paper is OK, but make sure that your subs are bought in as well.  If you try and cram activities on your schedule that are either too stacked or too short to be realistic, then you are just too kidding yourself and screwing up your subcontractors.  Say you tell your drywaller to be wrapped up with his drywall by Friday so the painter will start on Monday.  Well if the drywaller can't complete by Friday then you just screwed up the painter.  He is either going to show up and you are not going to be ready for him or you are going to have to cancel him last minute (and still screw him).  There is a fine line though, as all of your subcontractors have made a commitment to you as the general contractor.  So if there are subs who are not holding up to the commitment they made to you then by all means take action (usually with the assistance of your project teammates) to get the subs to correct the schedule and get back on track.  When your schedule is realistic and there are no issues holding your subcontractor up then typically that's when you "find you groove" and start kicking butt on your schedule. 
Pull Planning – This is basically taking "scheduling" to the next level.  Rather than creating a schedule, and getting buy-in from the subcontractors, pull planning is a process where you actually build the schedule with the subcontractors.  It takes it to the next level because each subcontractor is involved, they create their own durations for each activity, and everyone creates the sequencing of the schedule as an entire project team.  As a result you get a very detailed, realistic, and accurate schedule that everyone had a part in creating and so everyone on the team is completely "bought-in".  In addition, with pull planning you actually track the progress of the overall schedule on a weekly basis and "grade" how you did on the project to track how efficiently the project is running.  The process takes a lot of planning up front and "maintenance" on a weekly basis, but if you get really focused and get momentum on a tough project there is nothing like it.  If you want to learn more about pull planning head on over to "leadconstruction.org" for more information.  
4. Understand Your Subcontractors' Scope of Work and Plan
A. Subcontract
Read all the subcontracts as they come back from subcontractors.  Better yet, help your project manager formulate the scope for each subcontractor, but at a minimum, read the scope.  Sure, each subcontract is like 20 pages long but really only one page is worth reading for scope, and it takes about 20 minutes, so get 'er done!  Reading all of the subcontracts will help you save some confusion if and when your subcontractor tells you that something is "not in his scope".  If you are already familiar with their subcontract or know exactly where to find the contract then you will be able to quickly put this question to bed by pointing out the inclusion(s) within any subcontract.
B. Pre-Construction Meeting
A great time to read a subcontract is WITH the subcontractor in a pre-construction meeting!  Make sure each subcontractor brings their foreman or superintendent, whoever is going to be onsite every day.  In addition, you need to go over safety, submittals, necessary material deliveries, any questions (RFI's) they may need answered before starting, and if you haven't gone through it yet, their anticipated schedule for their scope.  Having pre-construction meetings makes a big difference between our "OK" supers and our "good" superintendents.  It sets the tone for how a superintendent runs the project as a whole – with planning, deep coordination, or is he running by "the seat of his pants" and resorting to old school tactics like threats and trying to force a sub to run overtime to make up for lack of coordination?  Sure, there is a time and place for some of those tactics but it should only be in "worst case" scenarios when a subcontractor is failing to meet their commitments and not because of a miscommunication or lack of a plan by a superintendent.  Including subcontractors while planning a project and maintaining or updating a project can only be a benefit for your project and ultimately for you.
C. Submittals
Usually these fall under the project engineer or project manager as far as obtaining the submittals, getting them approved, and getting all the material on order in order to arrive on time.  However, they are important for you to review, understand, and confirm as part of your quality control on your project.  Make sure you know where to find them and use them as a normal "check" for yourself and your subcontractors as you begin each new portion of a project.
D. Weekly Coordination Meetings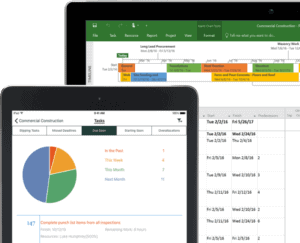 If you aren't having weekly subcontractor coordination meetings then you are really missing out on maintaining a high level of communication with your subcontractors.  I have heard damn near every excuse in the book for why a superintendent isn't having subcontractor coordination meetings.  Do these sound familiar?  "I am too busy", "there aren't enough subs onsite", "there aren't enough subs onsite at the same time", "I talk to each sub every day, why would I need an official meeting?".  At the end of the day, you need to have them, record minutes, and update and distribute a schedule on a weekly basis.  If nothing else, then at a minimum your team needs to send out updated schedules to each subcontractor's management back at the office so they can keep up to speed on the current progress of the project, and have a formal sit down with every sub onsite during a regularly scheduled weekly meeting to discuss whatever coordination items that you need and have a safety portion of the meeting.
E. Team Approach
Just remember everyone on the team is in this together.  If a project goes south there aren't usually "winners" and "losers" on the same project team.  You win it or lose it together.  If your team is kicking butt and meeting your original schedule usually that means that you are keeping your subs efficient and they are doing alright for themselves as well.  In turn that means they may have the time and money to help you out when necessary.  If your project is not planned well and subs are struggling to get their work done in an efficient manner than chances are, they are going to start slipping and your project as a whole will start to suffer for it. 
5. Maintain Accountability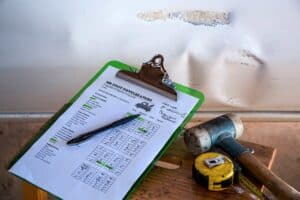 Maintaining accountability on your commercial construction project is a good general goal to keep in mind when you are trying to be a good construction superintendent.  I know that I have touched on "accountability" a couple of times already, but it really is important in business, in life, and especially in the commercial construction world.  If people are making commitments to you, and you can hold them accountable, then great things will happen. 
Subcontractors
I have talked about this a lot above, but it never hurts to repeat!  As you come up with a plan, and agree on something, subcontractors must hold to their word.  If you receive a promise from a sub hold them to it.  Sure, things come up that are impossible to avoid.  However, the minute that a sub doesn't hold a commitment and you allow it to continue is the minute that others may realize that they aren't going to be held accountable either and the project may begin to slip.  A subcontract is a powerful tool (if you must go there) and you can work together with your team on how to use it to your benefit.
Team
In addition to your subcontractors the worst thing that can happen to your project is if the other team members in your company aren't supporting the project properly.  I have seen a project get stopped in its tracks more than once because something fell through the cracks on a project engineer's or project manager's plate that a superintendent counted on.  The most typical examples fall under getting submittals approved, ordered, and materials onsite and that means writing a good subcontract within the right timeframe.  Another less obvious example is just a lack of urgency or lack of understanding on where a PE or PM should really focus.  I believe that normally team members want to do well, and be successful, but a lot of times they just aren't focused on the right things, they get "most" everything correct but not everything correct, or they don't know how to influence, motivate, or inspire others to get things done.  This is sometimes where a superintendent can help him team out by helping them prioritize the truly critical daily or weekly tasks on a project. 
Designer
The project design team – typically led by an architecture firm or engineering firm, is usually in a different spot then a general contractor when a project begins construction.  Most of the time the design team has completed for and billed 90% of their work by the time a GC joins a project team (at least in a lump sum type project).  This means that they have been through the trenches, have been through several iterations to get to where the "final" design has ended up, and they know how the project got to the point where it is by the time construction starts.  A project's success can really be governed by the relationship that is formed (or strained) between a general contractor and the prime designer.  It's difficult to speak to the dynamics of each team but my only advice would be to try and see the project from their perspective and try and keep in mind that it's always everyone's intention to keep the project a success.  Some team members may get defensive about one thing or another but as long as the trust is there between members, everyone is typically there for the success of the project, and if the relationship is good between contractor and architect each member can keep everything in perspective and keep the success of the project a priority over any individual motives of the team members. 
Owner
The "owner" or "client" in any project is typically responsible for putting the team together by choosing the lead design firm and choosing the general contractor.  Now, I can't speak for "how" a team gets chosen, some of the time it is "lowest price", which merits its own discussion later about whether that's a good method in choosing a construction or design team; sometimes it is a qualifications based decision, and sometimes it is a combination of the two.  Regardless of the selection method or contract vehicle the "final decision maker" in any project usually lands on the owner.  What does this mean for the project?  This means that under normal circumstances a lot of the "tough" decisions ultimately are up to the owner to make.  RFI's, submittals, and change directives are usually flowing pretty quickly and the ones that cost additional money need a decision made by the owner.  The best thing that you as a construction superintendent can do is be the first line of defense whenever changed conditions or change order comes up and to provide the owner enough information to make an informed decision regarding additional costs or a change in design for the project.  Most importantly, though, you have to build trust with your client that you have their best interest in mind when making any decisions on the project.  Also, you need to be very clear with the owner on any decisions that need to be made and more importantly WHEN those decisions need to be made to minimize the effect to the overall CPM schedule.
Summary
There you have it everyone.  I hope that these 5 tips on how to be a good superintendent were helpful!  Let me know what you think in the comments below or send me a note with your thoughts.  This article was originally supposed to be "10 tips" but then I realized how much content I was writing so I decided to start with "5 tips".  I will be sending the next five tips so please subscribe to this blog if you are interested in the next 5 tips and I will be sure to notify you when the next article comes out.  Until then keep fighting on and good luck on your project! Dan