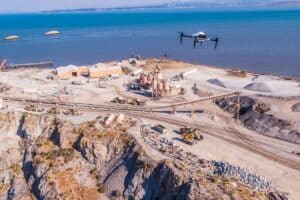 Regular commercial property maintenance is imperative for the smooth functioning of businesses without intrusions from unforeseen failures. Offices, retail stores, restaurants, hotels, and healthcare providers choose to outsource their preventive maintenance to authorized commercial contractors. Such routine managements allow investors, agents, and owners to focus on their businesses without worrying about last-minute sabotages and maintenance procedures, whether they are minor repairs or full-scale refurbishments. A commercial property maintenance checklist, like a facility maintenance checklist, ensures periodical inspections and keeps track of the required upgrades to address environmental impacts on buildings, asset expirations, employee working conditions, etc. Checklists help the organization to receive a professional audit in order to avoid unexpected IT infrastructure breakdowns, power outages in temperature-controlled environments, and losses incurred during unplanned downtime. Here are some of the most crucial components covered by a maintenance checklist.
1. Exteriors:
Masonry works, building walls, and fences are prone to damages from weather conditions and time. You must look for cracks, leaks, overgrowth, and erosions regularly with preventive steps.
All roofs need routine inspections for leakage and clogged drains due to storms and severe weather. Metal roofs need to be corrosion-resistant. The property maintenance companies should also check solar panels for faulty installations and implement the necessary precautions. The same applies to chimneys.
Doors and windows require instant replacements if they are broken or cracked, with regular exterior cleaning services for windows on high-rise buildings.
2. Interiors:
Peruse the space for possible deteriorating designs, chipped paints, cracked wallpapers, and moisture build-up. The flooring and carpeting should always be cleaned and managed well to last longer.
Internal security bears paramount significance for the workplace, including proper emergency exits, security alarms and sensors, elevator safety, functional door and window locks, safe staircases with railings, and sprinkler systems for fire emergencies.
3. HVAC systems:
Heating, ventilation, and air conditioning units within commercial buildings should be checked every few months and have their air filters replaced as needed. Quarterly maintenance programs will ensure that these systems keep working smoothly without enduring expensive repairs.
You must inspect the motors, pumps, draining pipes, and connectors for any potential breakage and leaks. The thermostat and safety controls need to be user-friendly and in working condition.
4. Lighting and electricity:
You should take care of all lighting fixtures to ensure that the site has optimum lights in addition to the ambient lighting. Bulbs that have mercury or lead require safe storage before being disposed of by an authorized recycling company.
Make sure that there is a reliable back up for electrical operations, for example, generators. All wirings and installations must conform to standard safety protocols. Control rooms need to have proper exhaust fans for ventilation to prevent overheating. The owners and employees must be aware of the location and handling of fuse boxes and controls. 
5. Landscape:
Apart from trimming, pruning, and lawnmowing, insect and pest control offers reliable maintenance for a healthy landscape aesthetic. Automated sprinklers must be fully operational; any damaged or blocked units must be renewed. The soil should be fertilized depending on its acidity or alkalinity and the types of plants that grow best in those conditions. Furthermore, you have to take care of any loose branches and windswept trees following storms to prevent accidents and injuries.
6. Road works:
Power sweeping for parking lots greatly speeds up the cleaning process, along with pressure washing for various exterior cleaning applications. You should follow accessibility guidelines and incorporate wheelchair ramps and special needs parking areas. Road maintenance around the commercial property should also take care of potholes to prevent logistical disasters.
Such preventive maintenance checklists also include services specific to the winter season to address snow accumulation around the building through snow salting and removal.