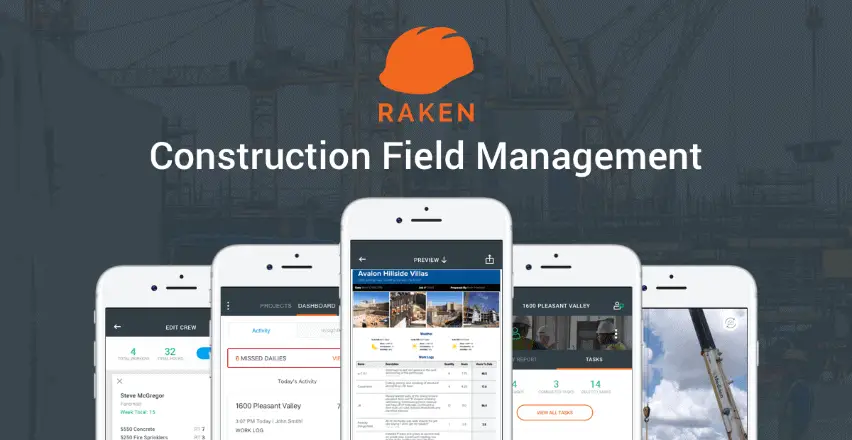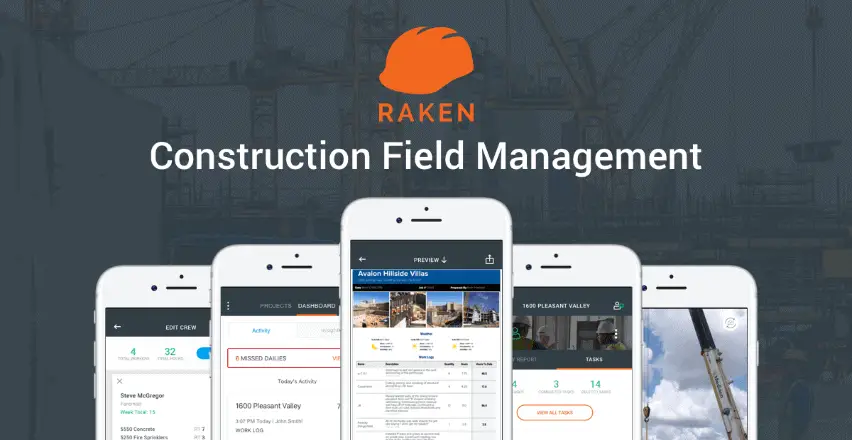 Construction superintendent apps are launched to integrate project coordination, communication, and finances under one touchscreen. The multi-faceted profession of construction superintendents requires them to be everywhere at finger-snap quickness, leaving no stone unturned during their supervision. Proprietary and off-the-shelf software apps have greatly revolutionized these management and inspection duties. Information travels around between digital clouds and finds you while you stay in place. Quick uploads from all departments reach the directors and stakeholders, so it becomes easy to synchronize project updates. Some popular construction superintendent apps are discussed below.
1. CoConstruct
CoConstruct is a financial and client management solution for custom home building and renovation projects. It is a single-entry estimator that helps you navigate across specifications, bids, budgets, and QuickBooks files. The app is compatible with iOS and Android devices, so you can rely on your tablet or smartphone during field duties. It integrates scheduling, stakeholder communication, timesheets, data logs, and several more management features. Each process can be tracked for percentage completion through the automatic tracker. You will look forward to your responsibilities as a construction superintendent apps, with no more communication gaps and inevitable lapses in memory slowing you down.
2. Projectmates
Projectmates has launched its construction management mobile app for iOS and Android phones. You can carry out your superintendent job by getting in touch with all construction teams instantly. Projectmates lets you access schedules, to-do lists, and invoice approvals on its user-friendly interface. When your teams submit an RFI, you will be alerted through push notifications, allowing you to respond and forward the request further as needed. The app manages documents from Dropbox, Google Docs, and other cloud storage services. You can edit and comment on PDF files to let other members collaborate accordingly. It is an efficient solution for superintendents as daily field logs, unfavorable weather reports, and site visits can be generated easily via text or photos. You can close out projects by supervising the app's punch-list feature that streamlines updates and job allocation to address incomplete tasks. Discussion threads greatly simplify team collaboration on various project milestones.
3. Fieldwire
Fieldwire is a construction management software that is compatible with Apple devices. It creates a real-time platform between each employee, superintendent, and manager. You can allocate field roles, observe construction drawings, and have a bird's eye view of the site and office simultaneously. Fieldwire tracks progress throughout the project so you are always aware of your team's contribution (or lack of). Daily reports for RFIs, inspections, and timesheets are updated under your watchful supervision. Real-time messaging allows you to resolve conflicts and finalize decisions with stakeholders. Construction inconsistencies can be added to the punch lists and sorted through later on, with markup plans and photos to refresh your memory. The construction superintendent app is an all-in-one solution for scheduling and reporting tasks. It is an occupational relief to simply capture and manage your worksite within a few clicks.
4. Axios assyst
Axios Systems' assyst construction superintendent apps offers holistic IT management for several sectors, including energy and oil. Leaders such as project managers and superintendents can accelerate their productivity and decision-making stages. You get to have consolidated supervision across all the IT operations that govern your inventories, logistics, employees, and other site aspects. The app helps to adopt IT governance and regulations for business, services, and operations management. As most industries are transitioning into IT-oriented firms to automate their management and finances, assyst makes a reliable investment for your construction projects.
5. GoCanvas
The Construction Job Superintendent Daily Field Report Mobile App from GoCanvas is suitable for managers, construction superintendents, and site engineers. It is compatible with iOS and Android smartphones and tablets, so the construction worksite follows you wherever you go. Critical details like project name, its GPS location, the participating subcontractors, site visitors, etc. can be updated and saved. The app provides an electronic store for all daily field reports, cutting down the clumsy reliance on towering paperwork. You can track expenses that cover each stage, including material and labor costs and additional overheads. Various work orders, inspection checklists, invoices, and forms are organized efficiently for multiple access. The workflow speeds up across your construction site with no delayed communication or lousy information retrieval. Image and signature capture ease verification steps for approval. GoCanvas helps to integrate information with Dropbox and Google Drive. You can access QuickBooks records just as easily.
6. PlanGrid
PlanGrid is a field-tested construction construction superintendent apps for delivering outstanding productivity. General contractors, superintendents, and managers can access the current updates as they arise on-site. All project plans, documentation, punch lists, photos, field reports, and stakeholder specifications leave the field to alert you on your iPad. You can share the required files with automatic hyperlinking and searchable documents for flexible collaborations. Accurate and instant as-builts can be generated and stored as photos or drawings for future perusals. These also support live editing and markups to save comments for important reminders. PlanGrid has a vast application within industrial, commercial, heavy civil, healthcare, and education projects. Its "capture and share" confidence leaves no room for manual errors that otherwise lead to catastrophic miscommunication.
7. Construction Centrics
The Construction Superintendent Application Suite from Construction Centrics provides efficient site management and administrative support. Project superintendents can use the app on their iPads to document the events and adapt them within schedules. Communication is imperative between the actual open site and the four-walled offices. This app enables gathering and reporting all crucial data to respective departments. Field management activities can be organized and streamlined effortlessly, with no oversights slipping through the cracks into the unreachable void.
8. Viewpoint
Viewpoint Field Management is an extension app to the company's Vista solutions. The user-friendly support for real-time labor and production data can be accessed on any mobile device. Your field personnel can update you on material, training, and equipment information instantly. It is a great field-to-office program to make all superintendent roles become realistically achievable. Such updates create room for timely forecasts and resilient performances on and off-site. Labor timesheets can be tracked daily and authenticated with digital signatures. Material receipts generated on delivery avoid future discrepancies with your vendors.
9. Raken
Raken app is a comprehensive construction superintendent apps solution for daily reports and field management. Timecards, photo editing, and dashboard insights are special features of the app. All submittals and documents are accessed with a single touch. It is a time-saving software that accelerates end-of-day reporting without having to endure extra hours of torturous paperwork. Raken allows you to alert the management regarding site accidents among workers, along with various red flags that can lead to litigation risks if ignored. "Toolbox Talks" is the latest innovation that has stolen every spotlight. To address any safety issues during the day, you can update the toolbox talk and let the workers sign their acknowledgement digitally or through photo capture.