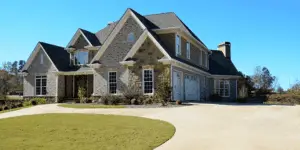 Image Source: Davery  Homes
High-end residential construction requires the "artist's signature" of only the best luxury home builders. These companies specialize in dynamic, state-of-the-art projects that celebrate architecture and creativity. As a homeowner, you want to work with high-end home builders with award-winning portfolios that make them stand out. Well-established builders often make it to the list of Fortune 500 companies for their rising excellence. They work on designing and building custom homes for upscale residential living. With both urban and countryside homes forming this vast residential skyline, you have endless ways to build your home for the story it is going to narrate.
Homebuilders offer a catalog of services that follow the main construction. These may include landscape aesthetics, real estate optimization, land development, etc. Your chosen builder needs to pay close attention to detail and ensure timely progress throughout the project. Client reviews, certifications, and accolade history about the company tell you all you need to know before hiring its builders. Various websites feature image and video galleries to showcase their achievements, and you can also view the virtual tour of your favorite homes. Quite often, homeowners use the natural backdrop to inspire their design and color palettes.
This allows them to build along with the existing nature rather than against it – and the surrounding trees, hills, mountains, and valleys place your home in a charming focal point. It feels as though the building simply evolved out of the natural landscape! Some popular high-end home projects include stone-built manors, rustic ranches, shingle-style cottages, and contemporary homes. Design versatility is important as it gives you a lot of architectural as well as topographic freedom to explore. We followed the magnetic pull of 2 high-end home builders with incredible portfolios in luxury residences. Here is a glimpse into their self-built and literally ground-breaking stories.
High-End Home Builders
Gabriel Builders, Inc
Family-driven, award-winning
Located in Travelers Rest, SC, Gabriel Builders is famous for its handcrafted success throughout North and South Carolina. It is the brainchild of Gus and Belinda Rubio and was founded in the year 1984. The company is a certified home builder that adds character and excellence to every residential dream, with delightful customers shaping the firm's reputation. Gabriel Builders has won several awards for its remarkable strategies and customer service priority – an example is the National Custom Home Builder of the Year award given by the National Association of Home Builders.
Full-service, design-build
Gabriel Builders works with relevant professionals to streamline your dream home project. Your site will be frequented by various inspectors and construction managers throughout the project's lifespan. This allows quality assurance and exceptional standards to reflect the company's credibility. Collaborating with its sister company – the award-winning LH Design Studio – Gabriel Builders makes it easy for homeowners to embark on this once-in-a-lifetime journey. You have the flexibility of bringing your own team to the table or choosing Gabriel Builders' turnkey experts. You will work with certified architects and interior designers to finally give your dream home a physical address!
Custom scope
This high-end home builder offers 5 key services for residential applications. These include residential design, building stage, interior design, renovation, and maintenance. Luxury custom homes rely heavily on tailored designs and plans, which is why the company keeps your goals at its construction frontline. You can collaborate with teams on various 3D models as well as dynamic visualizations using virtual reality technologies. With competitive, in-house expertise on board, you will have the best high-end designers, architects, and cabinet craftsmen throughout the process. Customizable interior design from LH Design Studio brings you greater versatility for furnishing and lighting ideas. Even after the construction is complete, Gabriel Builders keeps its door open for future renovations and maintenance down the road.
Portfolio example
The company's Mountain Reflection project is a part of its high-end spectrum. This modern home walks the fine line between natural and contemporary. Situated in the Blue Ridge Mountains region, it takes its design and color inspirations from the natural landscape. The home's interior design features a neutral color palette with wooden browns adding the perfect accents
The architecture is more pronounced with the furniture and artwork inside, and where the handmade art falls short, the wall-length glass canvas takes your breath away. Every part of this home design gives you a special view of the enchanting landscape outside. Gabriel Builders also handled the millwork items in its in-house cabinet shop, fabricating the wood pieces into architectural focal points.
Toll Brothers
A Fortune 500
Toll Brothers is one of the leading high-end home builders in the US, with offices in 24 states so far. It was established in 1967 and has grown into an award-winning collaboration – right among the Fortune 500 companies! Toll Brothers is known for its quality commitment and customer service.
Ranked by Fortune magazine as one of the World's Most Admired Companies, the luxury home builder has also received national Builder of the Year awards.
Unique craftsmanship
Toll Brothers' residential craftsmanship can be seen right down to expert architectural details in every project. Its massive portfolio features some of the most exquisite homes that combine artistic freedom with functionality. Certified teams are available to work with premium materials and luxury finishes for state-of-the-art results. These allow your dream home to showcase your style and exude just the right vibes. All you need to do is pick your favorite location and experience some residential history in the making!
Optimized living
The high-end home builder constructs spaces that are meant to work for you. This includes focusing on outdoor dynamics as much as the indoor ones. The communities and landscapes around your home encourage you to step out and explore. With Toll Brothers, you can find the perfect balance of improved indoor living and outdoor fulfillment. Attention to nearby attractions and amenities is always important for choosing the right home. It allows you to pick a prime location with schools, offices, recreation parks, and hospitals at accessible distances.
Portfolio example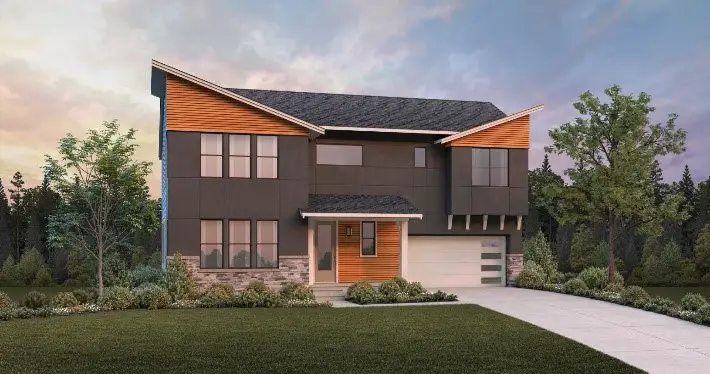 The company's website has an intuitive design search option. It streamlines your house hunt by letting you define details using clickable home type, the number of bathrooms/bedrooms, square feet value, price range, and zip code. High-end homes from Toll Brothers can be personalized in this way, and you can also go on virtual 3D walkthroughs in decorated models.
One luxury home that stood out for us was the Metolius project at Scouters Mountain, Happy Valley, OR. This single-family home features a custom floor plan for different spatial possibilities. The elegant and sophisticated interior has been designed with meaningful layouts, functionalities, aesthetics, and storage. The primary bedroom suite includes a sizable, walk-in closet as well as a deluxe primary bath.
The generously spaced secondary bedrooms have additional closet storage and a shared hall bathroom. Toll Brothers worked on a unique exterior design, featuring half-roof creativity. Such reimagined home building reflects the company's architectural strengths in the industry.
There Is No Place Like Home
Homeowners often expect high-end home builders to display curated design videos and virtual tours on their website portfolios. This gives homeowners a better insight into their residential hunt – and allows companies to showcase their luxury construction. Way to maximize portfolio diversity! Architectural creativity is one of the major hiring criteria, as it highlights the level of bespoke detailing you can achieve. Experienced home builders design custom homes just the way you like. From open kitchens and island dining to luxury pools and rejuvenating outdoor spaces, there is a happy retreat for everyone in the family – and finally a GPS pin for a place to call home!