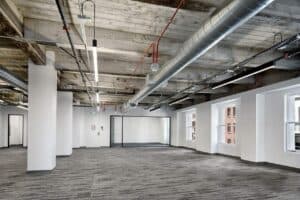 Image credits: Constructive Solutions, Inc. | General Contractors
Commercial buildings lose their edge over time if they are not cared for regularly through proper maintenance, which is why you need to plan the necessary renovations. These projects improve the existing workplace of a business by adding various design, technical, and cosmetic upgrades. They allow brands to stay relevant, technology-driven, and creative – which covers both aesthetics and functionalities. As a business owner, commercial building renovation or remodeling will be one of your biggest investments, so it is important to get it right for better returns and added value. Your first step here is to look for suitable commercial building renovation contractors who can guide your project and help you shape a clear perspective of what lies ahead. Here are 5 leading examples of commercial renovation contractors for our Denver audience.
Commercial building renovation contractors in Denver, CO

W.E. O'Neil is one of the longest-standing, well-rooted general contractors in the US and operates in Denver among other locations. Founded in 1925, the award-winning company has a rich timeline that stretches through nearly 100 years of industry excellence. W.E. O'Neil is 100% employee-owned and has received recognitions like Top 400 GCs, Best Places to Work, Best in Class Safety Award, Outstanding GC Estimator of the Year, Commercial Real Estate Award, and Best Retail Development. It keeps sustainability at its commercial frontline and has a full-time team of LEED Accredited Professionals for all those tenants aiming to go green as a business. For commercial renovation, the company offers, tenant-driven and cost-effective solutions for the following projects:
Office renovation
Retail renovation
Adaptive reuse, historical renovation, and retail-to-office conversion
Educational facility remodeling for campuses, classrooms, laboratories, etc.
Recreational building renovation for amusement parks, museums, hotels, theaters, spas, tennis courts, etc.
Government and public building renovation for courthouses, airports, libraries, community centers, and so on
Healthcare building improvement, including renovations for medical and research facilities, labs, academic medical centers, hospitals, medical offices/clinics, and more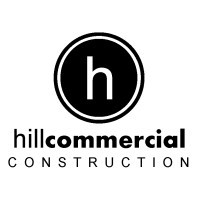 Hill Commercial Construction offers commercial remodeling services in Denver. It uses client-conscious project offerings from planning to closeout, allowing you to set custom goals and receive tailored services for your commercial building. With thorough planning, budgeting, and feasibility analysis, Hill Commercial ensures a productive planning and design process that meets your scope. It takes care of all the permit, insurance, and inspection areas so that you do not have to worry about these hefty stages. The company has a resourceful network of licensed architects, engineers, designers, vendors, site investigators, superintendents, and other professionals – all ready to begin working. They use the latest design techniques, technologies, and sustainability tools regardless of the project scope, specializing in the following commercial contexts:
Dental office renovation with code-compliant and efficient spaces.
Medical building renovation for better code compliance, navigability, and patient-friendly designs.
Veterinary office renovation for improved animal care and management.
Corporate franchise remodeling and retail transformation.

With 50 years in this industry, Saunders Construction provides a range of services like construction management, real estate development, general contracting, facility maintenance, and more to Denver and other locations. Founded in 1972, the company has excelled in a client-driven building process that keeps clients at the nucleus of all projects. It has been recognized among Top Workplaces by The Denver Post. Saunders Construction has a well-oiled construction and renovation portfolio, with licensed teams that include FAA-certified drone pilots, architects, and LEED AP BD+C accredited professionals among others.
The Saunders Integrated Technologies Group (ITG) stays at the forefront of all commercial construction and remodeling projects. It includes in-house technologies like robotic total stations, GPS, LIDAR scanning, drone surveying, and augmented reality (AR)/virtual reality (VR) tools. These technologies are crucial for effective construction and renovation projects as they make it easy to scan for progress, evaluate sites, capture site data, access difficult zones for inspection, plan logistics, and generate quick topographic images. LIDAR scanning is also a remarkable must-have for adaptive reuse and similar commercial renovation projects, which is why business owners with large-scale remodeling plans prefer such services for maximum results.

With a construction experience of more than 50 years, GE Johnson is known for its community-focused efforts and collaborations. It offers services for both small and large construction and renovation projects, ranging from schools and offices to healthcare, hospitality, and other buildings. The company is one of the leading commercial building renovation contractors in Denver, specializing in key services that improve the functionality, design, and maintainability of commercial properties. It follows a minimum-disruption policy in which businesses remain open during the renovation, so little to no downtimes occur. In addition, GE Johnson has a specialized team of construction and renovation experts who can complete projects in extreme weather conditions as well as during peak seasons. Its service portfolio has a major commercial focus on:
Office improvements
Hospital renovations
Stadium, performing arts center, and other recreational building renovations
Educational building renovations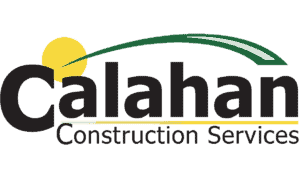 Calahan Construction is a commercial general contractor for the Front Range cities, including Denver. It was founded in 1937 and is a family-owned collaboration for both small and large-scale commercial projects. This collaboration extends to certified builders, partners, and vendors that enrich the company's portfolio of services, recognized by the Star Metal Building Master Builder Award. You will receive free tailored and professional consultation for estimation, budgeting, and scheduling aspects to meet your brand's remodeling scope before any work can begin.
Using a community-driven approach, Calahan Construction stays at the top of its construction game for multiple commercial settings. It has a powerful design-build process that includes remodels and renovations for commercial buildings, with an expert team of architects and designers who specialize in the commercial real estate.
From project feasibility all the way to the certificate of occupancy, Calahan Construction works with the following sectors – both for new construction and renovation areas:
Office
Education
Research
Retail
Healthcare
Manufacturing
Hospitality
Government
Conclusion
An important consideration before hiring the right contractor is to decide whether you need to halt your business and relocate temporarily. Not all contractors will be able to work on occupied buildings – there can be major people safety issues, time challenges, noise issues, air quality hazards, disturbance to neighbors, and similar obstacles. If this is the case, you have to plan for temporary arrangements or even endure some commercial downtime until the renovations are complete. That said, commercial renovation can bring a huge return on investment to business owners. It allows you to update your space without needing to find other premises, so it is important to get this key undertaking perfect from the first step – which is finding a good, one-stop renovation contractor, and hopefully, our Denver readers will find the above list to make a great starting point.