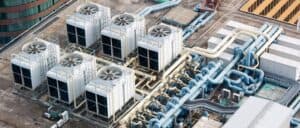 A commercial HVAC installation is a very extensive project. It includes various ductwork, piping, and heating and cooling elements throughout your commercial building. A well-established HVAC framework ensures optimum indoor air quality and long-term returns down the road. However, a commercial HVAC project demands high upfront costs to launch your intended plan. Regular testing, preventive measures, maintenance control, and professional servicing are some of the key follow-up steps after a successful installation. This helps keep the HVAC system up and running for maximum efficiency in your commercial building. Your HVAC units are crucial to the smooth operation and workflow of your business. They create comfortable environments for your employees and clients to work in, and the system is often used to control the climates of various machinery, equipment, technological elements, etc.
Investing in a quality commercial HVAC system is, therefore, an important decision for your business. Cost estimates depend on different factors. There are options to invest in preventive maintenance aspects so that a customized HVAC layout detects problems early on. Different HVAC companies offer various packages to suit your project scope and budget. Your commercial HVAC system cost per square foot will be determined by the spatial layout and the specific heating/cooling units you prefer. This is a good time to negotiate the future maintenance services as part of the installation package for productive returns down the road.
Components of a Commercial HVAC System Cost per Square Foot
Working with reliable HVAC companies is always helpful, as you can count on the professional expertise of the teams you hired. It will help you to understand your commercial building's infrastructure better than before. From hidden red flags to efficient alternatives, a thorough consultation allows you to optimize your HVAC performance and cut down expensive maintenance in the future. A typical cost breakdown for a commercial HVAC system cost per square foot includes several HVAC factors, some of which are discussed below. These impact your cost estimates, so it is important to guide your budget realistically keeping the key HVAC components in mind.
Heating and Cooling Plants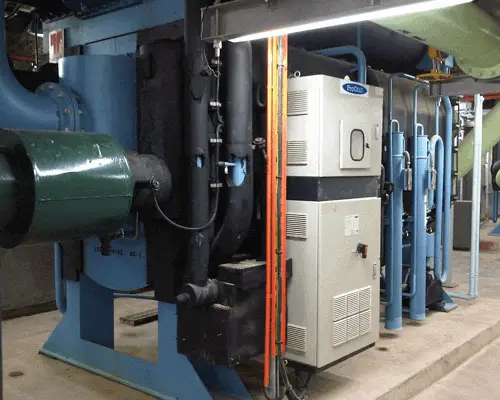 Boilers, chillers, water treatment systems, and pumping mechanisms are the core components of your heating/cooling plants. Their capacities depend on your commercial building size. Your HVAC system may also require various specialty parts such as valves, expansion tanks, gauges, etc. These systems can be tailored to your business's specific needs, and they play a huge role in improved HVAC efficiencies – thereby impacting your cost approximations.
Air Handling Unit (AHU)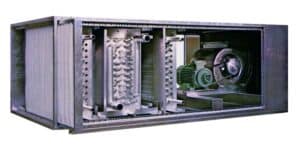 AHUs are a part of your commercial HVAC system. An AHU is a machine that takes in outdoor air, conditions it by heating/cooling/humidifying, and circulates the clean air back into the building. Various blowers, heating/cooling coils, filter racks, chambers, centrifugal fans, and sound attenuators are housed within a large metal box – all of which are collectively known as an air handling unit. It is available in different sizes and commercial configurations, and these affect your overall cost estimates for the entire setup. There are also different types of fans and filters to choose from. Depending on your project scale and budget, you can decide on the best combinations for your business's air handling requirements. Your confirmed capacity will then guide you regarding which AHU components should be installed.
Piping Mains and Branches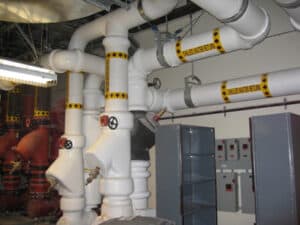 Piping layouts for heating and cooling units employ various connections to, for example, the radiator, pressure valves, and heat sources. The twists and bends in pipe designs help complete the piping framework of your HVAC system, and the full distribution calculates your final cost.
Access points for air distribution into your building are another cost-driven factor. The size of your commercial building and the number of access points needed will affect your HVAC system budget. The overall cost will also depend on your HVAC's coil type, size, and layout. If your HVAC system requires a long route to cool or heat the space that requires it then this will drive the cost of the HVAC system up. For instance, if you are on a lower floor of a building and you require additional cooling and the only space for a condensing unit is on the roof, then that added distance will required a more powerful unit and a longer route, thus increasing the cost per square foot for your commercial HVAC system.
Sheet Metal Ductwork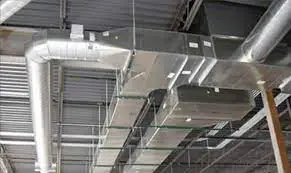 Every commercial HVAC system uses sheet metal parts throughout its structural makeup. Your HVAC ductwork, air diffusers, exhaust fans, and grilles are some examples. Your total commercial HVAC system cost per square foot also considers this sheet metal coverage and application. The more the sheet metal elements in your HVAC system, the higher your final cost.
Ductwork Insulation
The next step after your sheet metal ductwork is the amount of insulation required to secure it at strategic points. This facilitates smooth operations in colder HVAC climates, allowing your ductworks to withstand the drop in temperatures. Cost estimates in this case are generally based on a proportion of the piping and ductwork layout. Considering the location of your commercial premises, the final HVAC insulation cost will differ.
Green Factors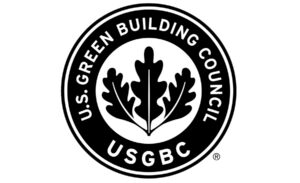 LEED-certified HVAC systems, sustainable machines, and energy-efficient heating/cooling appliances take up a separate portion of your budget pie. This is because your technical team will first need to identify compatibility areas before your business HVAC system can go green. Various infrastructural upgrades and new appliances will need to be planned. These ensure smooth transitions towards your sustainable expectations – and it is a great chance to save up on utilities in the long run.
Miscellaneous Factors for Commercial HVAC System Cost per Square Foot
Factors like the commercial HVAC brand you choose will affect your total cost per square foot. This is because brands offer their own packages and solutions for their clients. Your HVAC requirements will demand custom installation, and you might as well enlist the company's help for future maintenance. Your business operations create another perspective. They decide your HVAC scope and implementation timelines, giving you an idea about the start and end points.
Other cost-driven factors in the equation include the size of your building, labor and installation charges, the types of HVAC units you wish to install, and last but not least the HVAC controls that you select can dramatically influence your commercial HVAC system cost per square foot. HVAC controls can be limited to a local t-stat provided with each piece of equipment that can controlled by your office occupants, or it can be as robust as a custom master Building Management System (BMS) that can map and track every single component of the HVAC system from a remote location. The range of costs for these system is extraordinary, so pay special attention to what you are signing up for and look at all of your cost options (and the price associated with it) before you make a final selection. It would be nice to be able to control any thermostat in your building from your iPhone but you need to decide what it's worth to you!
A Rough Estimate – Commercial HVAC System Cost per Square Foot
You can get various approximations from your chosen pool of commercial HVAC providers. The actual cost per square foot clearly depends on your business's specific objectives for improved indoor air quality – as well as the factors discussed above. Here is a general guide to a commercial HVAC system cost per square foot, and you can expect discrepancies considering your individual project scale.
Recreational commercial buildings include gyms, basketball and tennis courts, golf ranges, ice skating rinks, swimming pools, etc. Any building that welcomes sporting and recreational pursuits makes a recreational center. For such a commercial building, the HVAC system cost per square foot can be $22 to $27. This typically includes rooftop units (RTU's) and has a need to bring in a large amount of fresh air to meet ventilation requirement.
Small offices usually install 2-pipe HVAC systems that alternate the heating and cooling aspects in the same pipe – depending on your seasonal needs. Such 2-pipe commercial HVAC systems may cost around $20 to $28 per square foot.
Larger offices, on the other hand, might employ the larger 4-pipe HVAC distribution. This uses separate pipes for the system's hot and chilled water networks. The HVAC cost per square foot in this case would be around $28 to $33.
Commercial HVAC Cost Estimation Software For Professionals
If you are a professional HVAC contractor, you can use various software tools to create more accurate, itemized quotes for your clients. These tools allow businesses to streamline their bidding process and have a confident chance of winning a project. Estimations for a commercial HVAC system cost per square foot are usually the combined result of all the individual piping, ductwork, sheet metal, and insulation costs. So, a good estimation software should target these interests in one authentic, real-time, and error-free system. Here are some examples of HVAC cost estimation software tools you can use to maximize your potential in the HVAC industry.
FastEST is an award-winning estimating and takeoff platform used by professional contractors. It focuses on different HVAC, mechanical, plumbing, insulation, sheet metal, and ductwork solutions. There are 3 specific software tools you can use: FastPIPE, FastDUCT, and FastWRAP. They offer contractor-ready features like on-screen digitizers, job-specific material pricing, adjustable labor rates, auto-connect piping, and Microsoft Excel compatibility.
FastPIPE is a mechanical estimating software used by commercial and industrial contractors. It helps you create reliable quotes for HVAC piping and other mechanical needs. The software relies on real-time material and labor costs. Its extensive database includes top manufacturers of HVAC fittings, piping, valves, and other fixtures, so you can generate updated commercial HVAC system costs. FastPIPE also has built-in, editable HVAC assemblies for boilers, VRF systems, gas connections, chillers, coils, pumps, etc. that can be presented based on square footage.
FastDUCT is a commercial HVAC estimating software designed for commercial/industrial sheet metal and ductwork contractors. You can create takeoffs and reports for sheet metal, HVAC equipment, and rectangular/round/oval ductwork.
The tool allows you to take data for different HVAC components and accessories to factor into the final costs. Apart from calculating the commercial HVAC system cost per square foot, you can also generate current material costs and labor hours. Both FastPIPE and FastDUCT work as an integrated platform to make quick and accurate HVAC quotes.
FastWRAP is an insulation estimating software designed for commercial mechanical insulation contractors. It is a comprehensive tool that meets all the estimation needs for mechanical, plumbing, industrial piping, HVAC duct, HVAC piping, etc. You can use it to calculate square feet and other costs instantly based on material pricing and labor hours. These labor hours are divided into piping and duct, so you can always choose the most relevant models for your business.
Esticom is a cloud-based HVAC estimation software, used popularly by HVAC contractors. The user-friendly online platform helps you with bid management, takeoffs, and HVAC estimations all in one place. This eliminates the need to switch back and forth between Excel sheets and other documents, as everything you require gets synchronized online. Esticom simply frees up time and effort that you can invest in your actual work. It generates accurate quotes to make your bid stand out and boost your chances of winning a project.
The tool offers features like ductwork measurement, fittings placement, drop distances, material database, labor charges, material prices, and many more. It is a smart way to represent your business professionally using client-conscious numbers that are reasonable, effective, and updated. Esticom also lets you collaborate online with your teams, vendors, and customers, which streamlines communication and approval between all the members.
Commercial HVAC System Cost per Square Foot – Conclusion
Once you are sure that a new commercial HVAC system will pay for itself down the road, it is time to consult with professional companies. They will guide you regarding core features like cooling towers, rooftop units, building permits, etc. Also, it is the perfect opportunity to install automation technologies for remote management. They help streamline HVAC controls for buildings like university campuses, hospitals, and offices. Regardless of your project scope, it is important to ask your HVAC company for a detailed breakdown of costs. It gives you a full insight into where your investment will go – and allows you to redirect your money towards better priorities.
By planning a smart maintenance follow-up, you can add valuable years to your HVAC system's lifespan. Such preventive measures keep an eye on the ongoing needs of your HVAC network. They give your installations a "stitch in time" to save you the hassle of expensive system breakdowns. Collaborations with qualified specialists are a good way to go. Your project complexity will drive the costs, but it is the professional support of a reliable team that will bring you happy returns over the years!
FAQs
How do you calculate commercial HVAC?
Commercial HVAC sizing is expressed in tons, and you can calculate the right size of your commercial HVAC system in just a few steps. Usually, commercial HVAC sizes range from 2 tons to 30 tons depending on the individual specifications of a business – such as external temperatures, commercial activities, number of occupants, insulation levels, different equipment types, etc. Here is how you can work this out:
Calculate the total square footage that needs to be heated or cooled.
Divide it by 500.
Multiply this by 12,000.
Add 380 BTUs per occupant + 1200 BTUs per kitchen + 1000 BTUs per window to account for the total heat-generating sources.
Divide the final answer by 12,000 to obtain your commercial HVAC size in tons.
Alternatively, you can use the following equation to calculate your commercial HVAC size:
HVAC sizing or tonnage = [(Total square footage x 25) ÷ 12,000] – 0.5
It is important to find the right commercial HVAC size for your building because an oversized or undersized unit will not perform efficiently – it will either heat/cool a building more frequently than needed or fail to warm up/cool down the area. By using the above calculations, HVAC professionals get their numbers right so that they can help businesses install a compatible HVAC system that fits their scope.
Why is commercial HVAC so expensive?
Commercial HVAC systems are designed for large-scale and repetitive heating, cooling, and ventilation purposes, so they are both more heavy-duty and expensive than residential HVAC. Firstly, commercial buildings come with strict codes and air quality standards that require specialized HVAC services which can be costly to install AND maintain.
This also calls for extra durability for each unit, and the features that make commercial HVAC systems last longer are generally expensive and highly technical. Secondly, commercial HVAC systems need professional handling for installation and maintenance, and this leads to higher labor fees as well. If the project complexity increases due to tough-to-reach areas, outdated infrastructures, logistical challenges, demolition requirements, etc., the overall labor costs increase accordingly. In addition, this makes your installation and maintenance aspects more expensive per unit.
Thirdly, commercial buildings are generally larger than residential areas, so the additional square footage requires extra cooling or heating. And, lastly, most businesses rely on zones to optimize their HVAC performances based on room occupancy and HVAC priorities, so the use of smart units and thermostats also adds to the final costs, making commercial HVAC system costs per square foot one of the most expensive undertakings as a business owner.
Which HVAC system is best for a commercial building?
Different types of HVAC systems are made to suit different commercial building sizes. A single-split system is ideal for small, single-room spaces like server rooms and cafes. It is easier and cheaper to install which makes it the best choice for small areas. Multi-split systems, on the other hand, are built for larger commercial buildings like shops, clinics, restaurants, etc. The Variable Refrigerant Volume (VRV) or Variable Refrigerant Flow (VRF) system can be installed in medium-to-large commercial buildings, either as heat pump systems suitable for open areas like sports facilities or heat recovery systems for multiple-room environments.
A Constant Air Volume (CAV) HVAC system is designed for large and open commercial buildings that need to maintain constant temperatures – such as warehouses. In contrast, the Variable Air Volume (VAV) system addresses a commercial building's varying temperature and humidity requirements, so this system works best for offices with different climates for each room.
How much does a new HVAC system cost 2022?
According to the 2022 statistics, new residential HVAC systems cost between $5,000 to $15,000 depending on key factors like size, brand, ductwork, and project complexity. With extra ductwork to be installed, these costs can be up to $5,000 higher. If you are looking at basic residential HVAC replacement with zero add-ons, you can expect to pay around $12,000 at the most.
Add in ductwork installation, and the costs increase to $16,000 and go up to $18,500 for other customizations.
For commercial buildings, new HVAC systems cost anywhere from $5,000 to $30,000 in 2022. Again, this depends on the commercial building's configuration, intended commercial activity, layout, overall size, ductwork status, and so on. In terms of square footage, new commercial HVAC systems generally cost around $15 to $30 per square foot for offices and other buildings. This range increases with technical improvements per square foot for smart zoning and thermostat installation.
What size HVAC do I need for 2500 sq ft?
HVAC sizing relies on key aspects like temperature differences, building layout, insulation type, number of occupants, number of heat-generating appliances, etc. These factors determine how much heat is generated within the commercial space, which lets you work out a compatible HVAC size that will meet your building's HVAC scope. The following calculation method can give you a quick estimate for a 2500-square-foot building:
HVAC sizing = [(Square footage x 25) ÷ 12,000] – 0.5 = [(2500 x 25) ÷ 12,000] – 0.5 = 4.7 tons
So, you will need roughly between 4 – 4.5 tons of HVAC to heat or cool a 2500-square-foot building. By factoring in heat sources and insulation levels of your building, you can work out a more accurate tonnage value to make sure that your chosen units are just right for your commercial space – you do not want them to underwork or overwork, as this will compromise the efficiency of your HVAC system. One way to do this is by incorporating all BTUs for your building's cumulative heat sources using the following rule: up to 400 BTUs per occupant + 1200 BTUs per kitchen + 1000 BTUs per window + 1000 BTUs per door.
What percentage of construction cost is HVAC?
In general, commercial HVAC can take around 4.0% to 4.8% of your total construction costs. For larger commercial establishments, HVAC can consume up to 12% of the total construction costs. This includes all the essential HVAC costs for equipment, thermostats, vents, and ductwork. There are separate cost allocations for labor, installation, repair, maintenance, and disposal – all of which increase correspondingly with the difficulty level of the project.
In addition, inspection and approval fees will be charged to ensure the validity and compatibility of your commercial HVAC setup. It is important to cover these permit aspects early on to avoid costly reworks ahead, as reinstalling your HVAC systems will involve potential demolitions, infrastructural updates, ductwork replacements, and similar hefty tasks.
Since commercial HVAC is a long-term investment, you need to make sure that it is done right so that the system can last longer, add value to your property, and meet your HVAC scope. Even though these costs make up less than 5% of the construction pie chart on average, they have a lot of weight to them considering how everything from operations to employee health depends on good indoor air quality and a comfortable working atmosphere.
What size HVAC do I need for 2000 sq ft?
A 2000-square-foot commercial building usually needs an HVAC size of 3 or 3.5 tons. The right size should cater to specific commercial details like the location of your building, the overall climate, insulation levels, and the heat sources inside. You can also work out the tonnage or HVAC size using the following equation:
HVAC sizing = [(Square footage x 25) ÷ 12,000] – 0.5 = [(2000 x 25) ÷ 12,000] – 0.5 = 3.7 tons
This means that the ideal HVAC size range for a 2000-square-foot commercial building can be between 3 to 3.5 tons. If you account for heat sources like windows, occupants, and kitchen appliances, the total size can go up to 4 tons as well for heavier HVAC loads.
What is the HVAC formula?
The HVAC formula, also known as the Manual J calculation, is used to work out the right HVAC size or HVAC load for a commercial building. It represents the HVAC capacity or the size of HVAC equipment needed for optimum temperature and humidity control within the given space.
This formula is mostly used by HVAC experts and contractors. The main purpose behind using this formula is to obtain the correct system size before any installation begins in order to ensure energy compatibility and efficiency within the building. The HVAC formula considers key features like square footage, insulation, layout, occupancy, appliances in use, number of doors/windows, and so on. Here is how you go about it:
Calculate the total square footage that needs to be heated or cooled.
Divide it by 500.
Multiply this by 12,000.
Add 380 BTUs per occupant + 1200 BTUs per kitchen + 1000 BTUs per window to account for the total heat-generating sources.
Divide the final answer by 12,000 to obtain your commercial HVAC size in tons.
You can also use the following equation:
HVAC sizing or tonnage = [(Total square footage x 25) ÷ 12,000] – 0.5
The Manual J calculation factors in heat sources to give a more accurate HVAC size (as we saw in the equation above). The standard heat representations include:
1 person = 100 BTU
1 window = 1,000 BTU
1 door = 1,000 BTU
1 kitchen = 1,200 BTU
In this way, the HVAC formula can be used to calculate HVAC sizes or capacities to help you determine which equipment will be ideal for your commercial space. It gives a more inclusive result to make accurate decisions for commercial HVAC – and works best if you discuss it with your contractors and HVAC technicians for more tailored consultations.
How many tons of HVAC do you need per square foot?
In general, 1 ton of HVAC is needed to heat/cool 600 to 1000 square feet of a building. Using the HVAC formula or the Manual J calculation, you can divide your final answer by the total square footage to determine how many tons of HVAC go into each square foot of your commercial space. Most commercial air conditioners need a 1-ton capacity to cool between 400 – 600 square feet. Also, your commercial HVAC needs around 25 BTUs to cool one square foot, so the right tonnage and square-foot calculations will depend on your specific context.
Your contractor and HVAC technicians will use the Manual J calculation or the HVAC formula to find the right equipment size for your building.
If there are more windows, entry doors, or heat-producing appliances in your building, the recommended HVAC tonnage per square foot can increase to cater to these additional sources of heat. You will need to be more careful with such a scenario because if you forget to accommodate these factors, you might end up buying an HVAC unit with a lower-ton capacity than required, so it will not heat/cool the space as expected.
How do you calculate the value of a commercial unit?
When it comes to the value of your commercial HVAC unit, you need to consider multiple elements like durability and maintenance frequency to determine the success of your investment. This is when you work with terms like value for money, energy efficiency, HVAC output/performance, unit life, number of repairs, number of breakdowns, and so on. They will help you decide whether there is room for improvement or whether it is time to replace the units altogether. The more the positives, the higher the overall value of each unit, and the more chances for continued use in the future. Refer to efficiency ratings like SEER (Seasonal Energy Efficiency Ratio), AFUE (Annual Fuel Utilization Efficiency), and CSER (Cooling System Efficiency Rating) if you are planning to use the existing HVAC of a building. In this case, you should also confirm the status of the existing ductwork, sealing, and available warranties.
Commercial HVAC units are fixed assets, so they are a key one-time investment that should last long to deliver good returns – or value. Like all assets, HVAC units lose their value over time, which is why they need regular maintenance to prevent expensive failures. The more they break down and hinder your operations, the more value they lose in the long run. Businesses use software tools and financial/tax advice to track asset depreciation for HVAC units, which allows them to evaluate how much their equipment is worth and if they need to purchase a new unit. This also helps them depreciate the value of each unit over its lifespan (ideally 15 – 20 years) and figure out how much preventive maintenance is worth paying for. If the repair costs exceed the current value of an HVAC unit, it is recommended to simply buy a new one.